Amazing how fast that month went by, eh? Part of me can't believe it's March and the other part of me is like HEY MAY let's go, I'm ready for spring.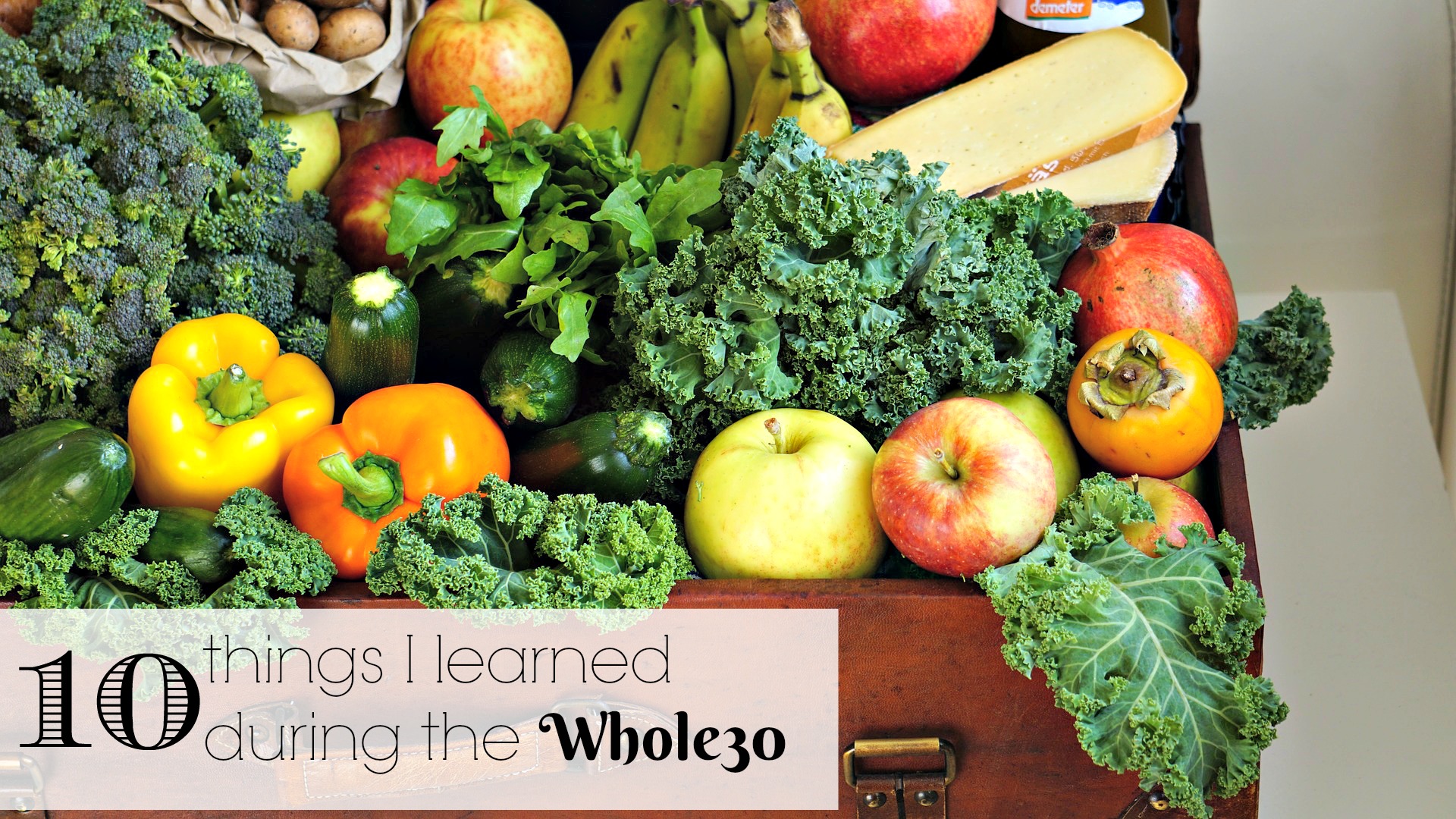 So I finished the Whole 30 and in all honesty I'd say I followed it about 85%. Which I was really disappointed in myself, BUT, I got a lot out of it and it was still incredibly eye-opening. We had out of town visitors two of the weekends and that comes with eating out and happy hours.
I stuck to the eating very well, it helped that Al was home on paternity leave and cooked my every meal. I know, I'm a luckily lady. Currently trying to convince him to be a stay at home dad so I never have to cook again. Who am I kidding, I don't cook. Anyway, I did well eating, but I did have a few beers and a few non approved meals.
Here are 10 things I learned through the process:
1. I didn't miss pizza at all.
2. Or cheese. I was shocked by this one. Al was shocked too. I can house a block of cheese and I thought it would be SO hard. It wasn't at all.
3. My stomach felt terrible after more than one beer. It seems as if one is my limit. I don't typically have more than two, but it seemed one too many.
4. I never felt stuffed after eating, but was never hungry either. This was an amazing feeling.
5. When I did eat a meal that wasn't Whole 30 approved I felt terrible. It was a healthy meal of tacos for the most part, but it included flour tortillas and it was too much. Felt horrible.
6. I'm perfectly capable of giving up sweets. I really didn't crave them at all. Though I did have aggressive cravings for dark chocolate, but that's not half as bad as a brownie.
7. Meal planning is everything. I'm a big meal planner, but this was even more important now so I didn't just grab quick things to eat.
8. We grocery shopped a LOT more often, but I didn't mind as it aligns with my new year goal of less waste. We were eating through everything which meant more food shopping.
9. Baked apples with cinnamon is delicious.
10. It wasn't hard. Really, it wasn't. I thought it was going to be so hard to cut out things I love. But it wasn't. It was fairly easy, and I felt so good that it made it easy to continue doing it. Week 2 was the hardest for me, but I still trekked on.
I was really amazed. Even though I didn't stick to it 100% I stuck to it enough to notice a difference. I lost just over 4 pounds too. Which, I wasn't in it for the weight loss, but it just naturally happens when you're eating so well. It's definitely been a lifestyle change for me. While I'll definitely eat some non approved things going forward, it'll be in moderation as I know how much better I feel eating whole foods.
What about you guys? Have any of you tried the Whole30? What were your results and experience like?