After we put all the hard work into our curbside find I finally was able to get it into place. We let it sit over night, probably for about 30 hours total, before putting it all together. First I had to replace the knobs that were on it. I had a few of these striped knobs, from Hobby Lobby, that have been waiting to be used. I love them with this piece. They add just enough of a fun pop to the neutral piece.
We decided to use the piece as a console type stand under our television. The TV is on the wall so we needed somewhere to stash the cable box, modem and blu-ray.
I was able to combine two piece of storage into one with this perfect find. Originally we had this piece working as home base for the cable box and we had this piece housing games, DVD's and blankets. And then I had a basket on the bookshelf stashing extra batteries, flashlights, etc.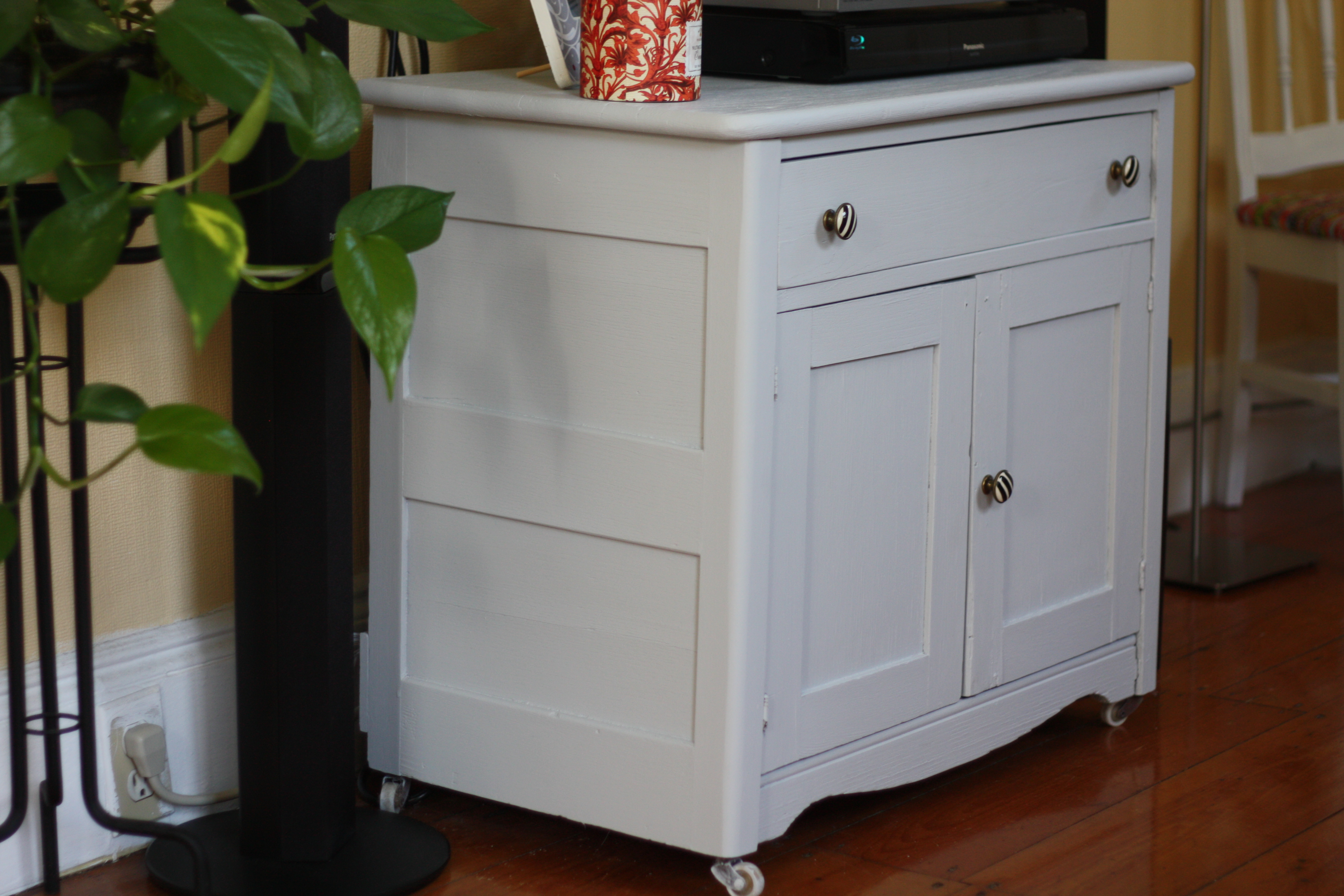 Now, everything fits in this one piece. Batteries, flashlights, extra remotes in the drawer; games & DVD's in the cabinet and everything else placed on top.
I'm thrilled with it. And just by removing the chest that was stashing things it seems like there's lots more open space in the room. The total cost of the whole project was just under $4 — only paid for the can of primer. Everything else was either free or already owned. Ahhh gotta love the curbside finds!