Meal delivery services seem to be all the rage these days. They're marketed as healthy, easy to make meals with all the necessary ingredients, and promise to help simplify the lives of busy people. They're convenient, no doubt about it. But are they really worth it? I'm not sure. Here' an honest (not sponsored) review of our experience.

I received a discount code from a friend to try out Hello Fresh. It was totally worth trying since it was $20 for three meals that each feed two people – around three-ish dollars per meal. The regular price of this package is $60 per delivery – ten-ish dollars per meal.
Things we loved:
You can choose your meals – there was a selection of seven meals from which we choose three
Very easy to follow instructions for meals that we wouldn't normally create
Was much cheaper than going out to eat, even with the addition of a good bottle of wine
3 nights a week dinner was planned with no thought from us
Even with needing to prepare the meals, it still felt like a treat – we aren't going out very often these days and the meals were exciting and were so much better than take out
We learned how to jazz up simple foods at home – like adding nuts and dried cranberries to couscous
Things we didn't love:
You don't get a reminder that your delivery is coming up, so a few times we forgot to update our meals and we just get whatever they give us. A simple email reminder doesn't seem too hard, right?!
The amount of packaging. EVERYTHING is individually wrapped. And then there's the cooler bag it comes in, the dry ice, etc. Which really doesn't align with our new year goal of less waste. Every time we open the meals we are just shocked at the amount of waste
The complexity of the meals. Some were super simple, others were more complicated than we have time for these days. All came with easy to follow instructions, but the ones that took longer to prepare were not my jam.
The added supplies needed. There are a few things they don't include – oils, salt, pepper, etc. But there were a few meals where we didn't have enough cooking supplies like pots and pans, or baking sheets. NOW, we do live very simply so that's partly our fault, but still it was annoying.
Quality of food – they claim to have the freshest ingredients but their products don't say where they're sourced from and that's something very important to us. We choose local when possible, organic, quality meats and seafood.
You have to cook the meals pretty soon after they arrive. We waited a day too long for one meal and we had some floppy asparagus we were working with.
One pack of chicken was punctured during shipping. It was very messy to deal with and they had no way of replacing the chicken so they gave us a $20 credit – which was great but we still had to go get more chicken to complete the meal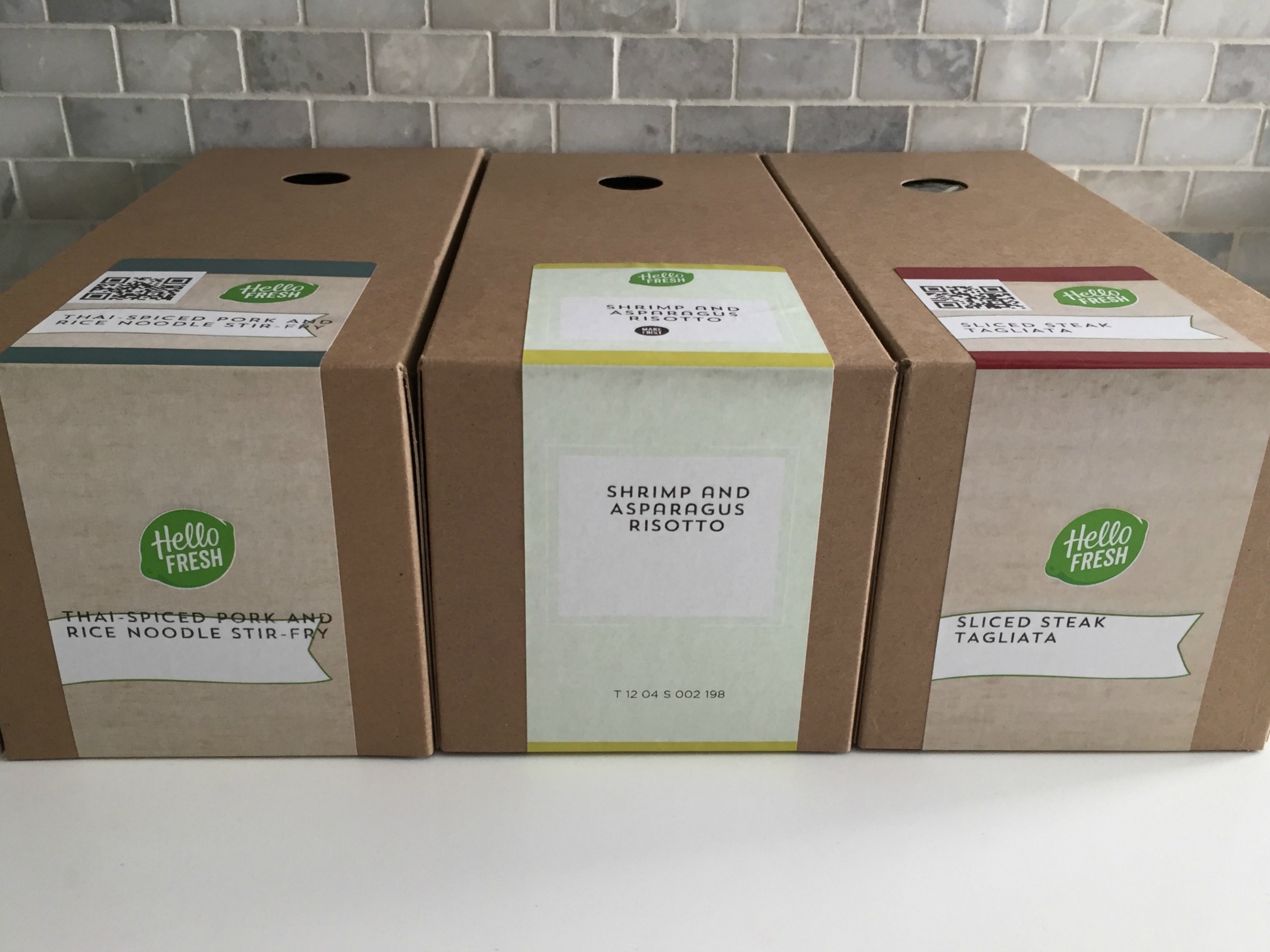 The verdict: we like it! We don't find the need to order it every week, but we think maybe once a month will be fun. With the food quality thing and the packaging we can't see ourselves ordering more than one time per month or every six weeks. But with the convenience, the money savings over going out to eat and the experience of cooking together with a tasty glass of wine, it seems worth it.
What has your experience been? I know there are a lot of meal delivery companies popping up so I'd love to hear reviews of others.