I've already shared a few times about these amazing chairs Al happened to find in our back alleyway one night when he was taking out the trash. Despite their age they were in phenomenal condition.
I've gone back and forth a million times on how to make them over and finally settled on a dark base color with blue and green fabric. Thing is I would have loved to paint them white, since let's be honest I love all things white. But with the walls and carpet in our apartment a very white/neutral color I know the chairs would seem lost if they were white too.
So we went dark! Today I'm sharing phase one of the chairs. I love chair makeovers, that's also no surprise since I've done them here, here, here, here and here. They're just so easy and inexpensive and I always feel so accomplished when they're complete.
I started by taking the chair apart. I unscrewed the seat bottom, there were three screws on each seat. The seat backs were trickier.
They had loads of tacks and underneath every tack was a nail, that was half nailed into the wood and then half bent.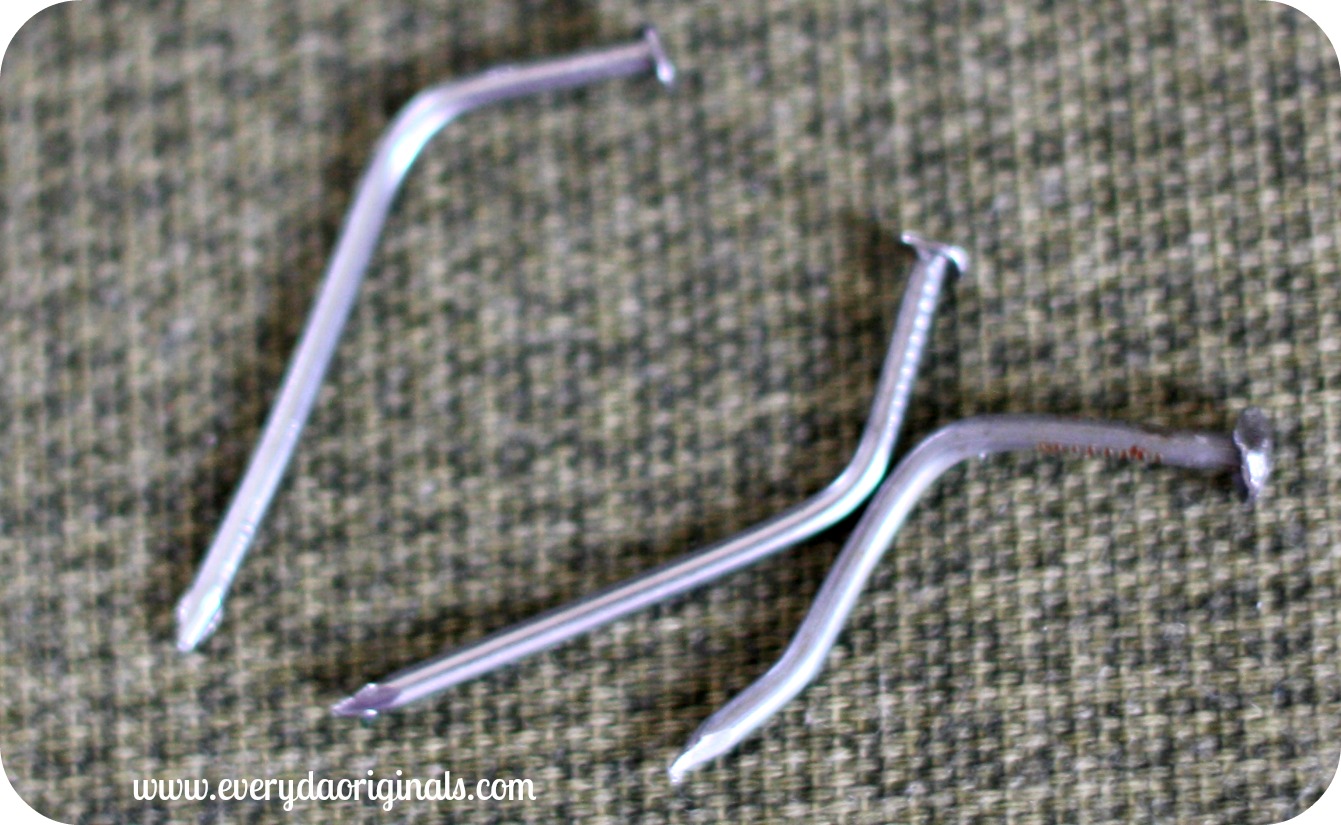 Using a flat head screw driver and pliers I removed all of the tacks and nails. Once I had the seat back off there were loads of old staples in the wood.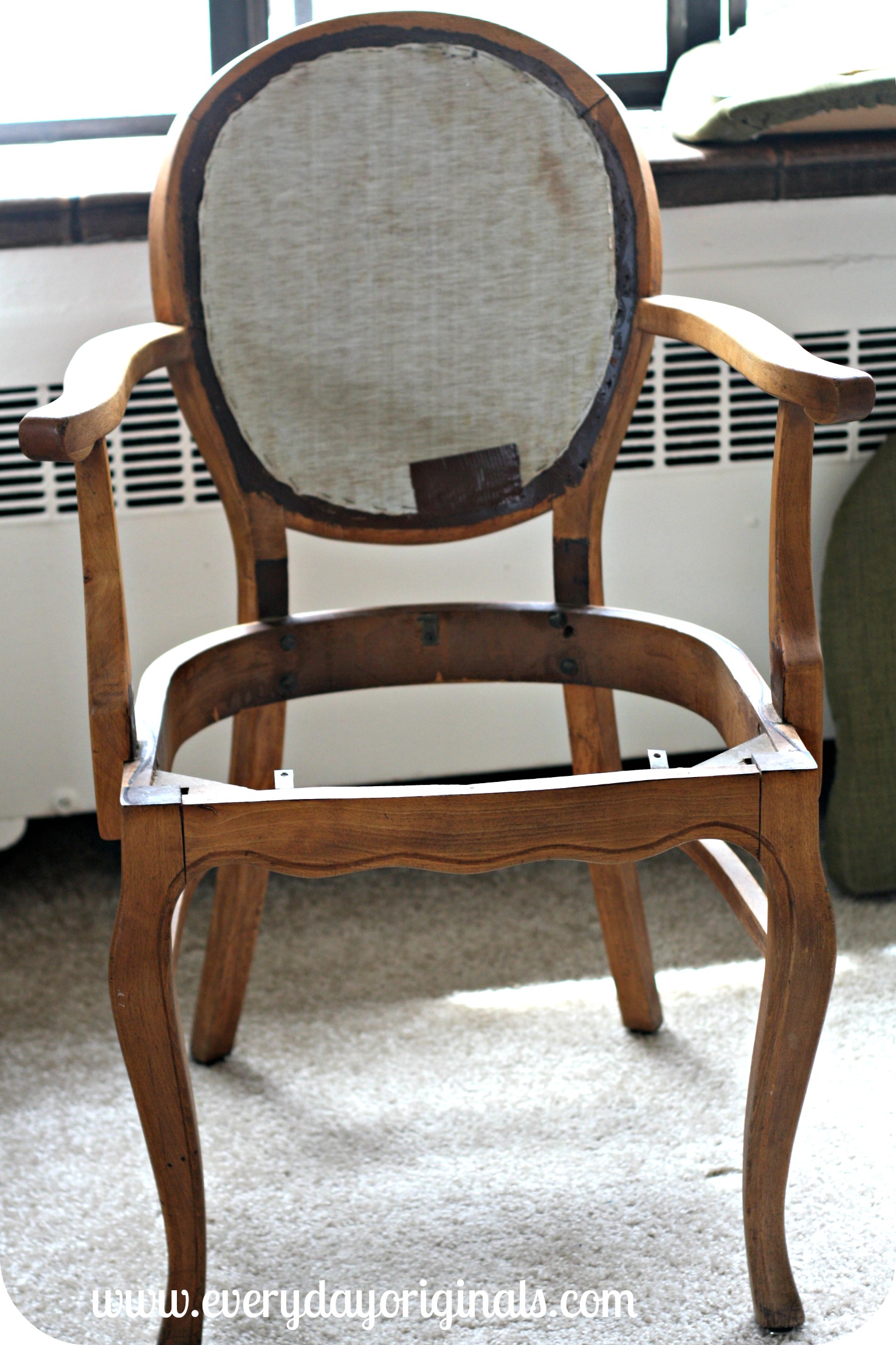 Using the pliers I removed all of those as well. I then removed the fabric from the seat back using the same pliers and screw driver.
There were many layers of old fabric on them but I only removed the latest one. Once removed, I traced the seat bottom and back on my new fabric so I had my pieces all ready to secure.
This part of the process definitely took me the longest and my arms certainly got a workout pulling all those nails and staples out. Though, once this part was complete the rest was pretty easy. Stay tuned!