It's no secret that I love to save money on every purchase I make. So I was through the roof when the nice people at CouponChief.com reached out to me to review their site.
I love adding new and great resources to my lineup of couponing sites. This site was different from the others that I typically use though. I'm usually on the hunt for grocery and household product printable coupons. At Coupon Chief, they focus on coupon codes for online shopping, and some store specific printable ones too.
When I shop online I usually frantically Google around for a coupon code right before I check out… sound familiar to you? Sometimes I win, most times I lose. On Coupon Chief all the work is done for you. They've gathered tens of thousands of coupon codes to pretty much every store you could think of.
It's so easy. I click on their site, search for the store to which I need a coupon code, and the site populates all current codes. I found coupons for 35% off at Banana Republic, 15% off at Gap, coupon codes for toys at Target, free gifts with purchase at Sephora, L.L. Bean coupons, Best Buy and so on.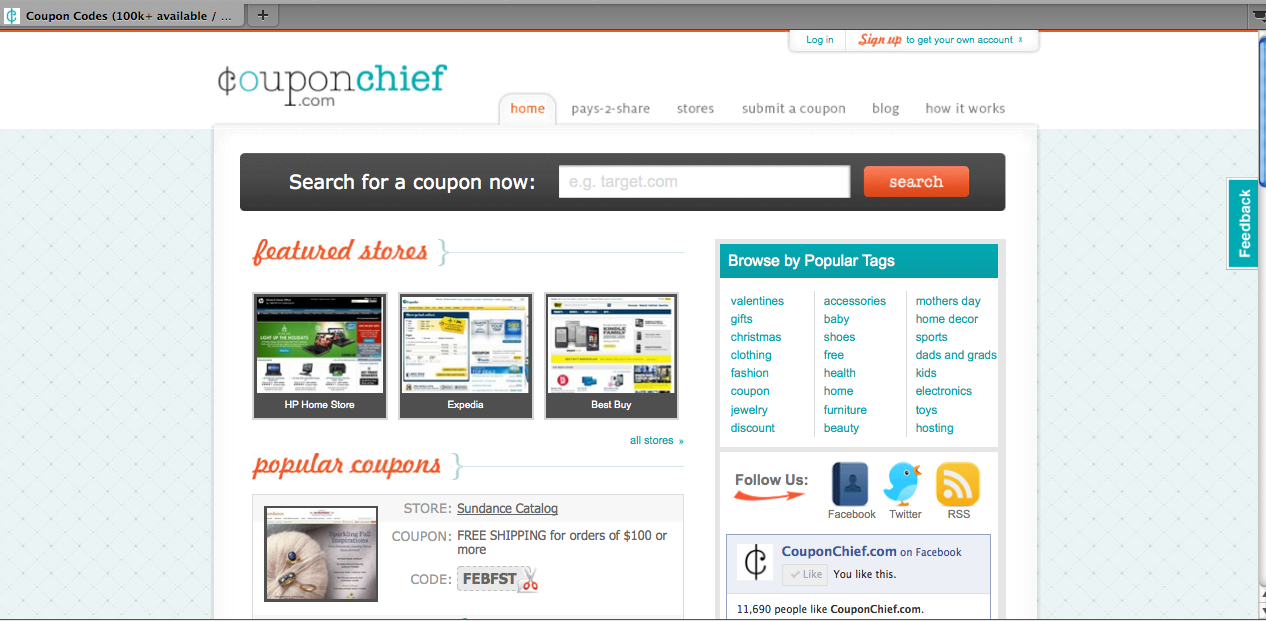 Aside from all the store coupons, the other thing that stood out to me was the easy access to airline, rental car and other travel related coupon codes. There were lots that seemed to populate.
You do always have to keep in mind though, there might be a coupon for the store you're looking for but not the product. As I said above, Target populated lots of coupon codes, but for nothing that was helpful to me.
That doesn't mean I'll stop searching though. I'll now check Coupon Chief first, instead of frantically Googling around for a code. They've saved me time, energy, stress and hopefully money!
I did receive compensation to review couponchief.com. Though, as always, all opinions, statements and thoughts are my own. I only recommend things with you guys that are truly helpful to me!