I mentioned here and here about our new living room curtains. It was really hard for me to agree to those curtains. I love a color palette of neutrals and blues and greens. I don't often jump for brighter colors that really pop. However, Al's taste is completely different than mine. I've tried in the past to incorporate brighter colors and it only lasted a short while before I had to make a change. However, this time I thought instead of going big and bold with colored furniture I'd start small.
So we agreed on the Ikea Lappljung curtains, which were a steal at $14.99 for two panels, and I hung them as soon as I got home from the store. However, I only purchased one pack of them when I really needed two. In efforts to save 15 bucks, and not have them so bulky in our tiny apartment, I cut each panel in half. I hemmed the cut side to give them a finished look and then I hemmed the bottom.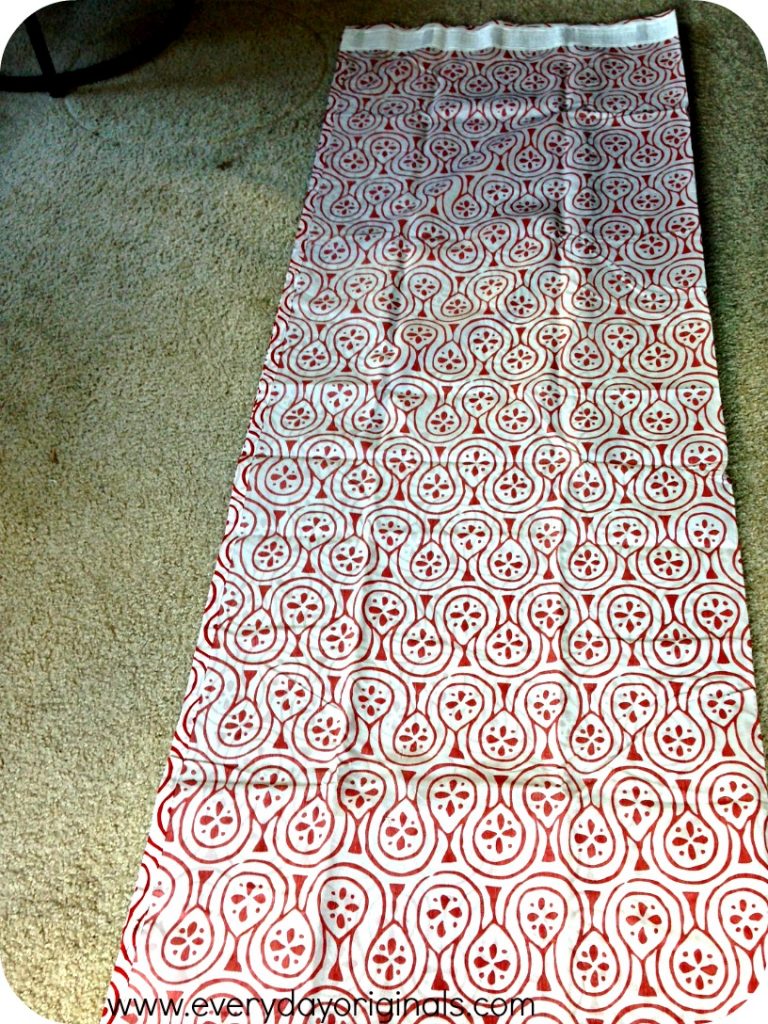 Since these curtains are growing on me and I'm really starting to like them, I decided to only hem the length with sewing pins. I didn't want to permanently hem them in case some day we need them to be longer on a different window.
After about a month of living with them I do like the added pattern and color that they add. And I learned that my friend Alison has these same curtains in her D.C. apartment which means that if she approves then they're awesome. Now I'm working on throw pillows and art work which is proving difficult because I can't decide on other colors, patterns, etc. I over think things. Can you tell?