I finally got around to finishing up my thrift store lamp and lampshade that I stumbled upon a few months ago. The lamp sits on my desk and there are a lot of colors and patterns in the vicinity, so I wanted to keep this pretty neutral. However, it ended up a little too neutral!
Here's the before again… most definitely a lamp from an 11-year-old boys baseball themed bedroom. At least that's where I'd envisioned it.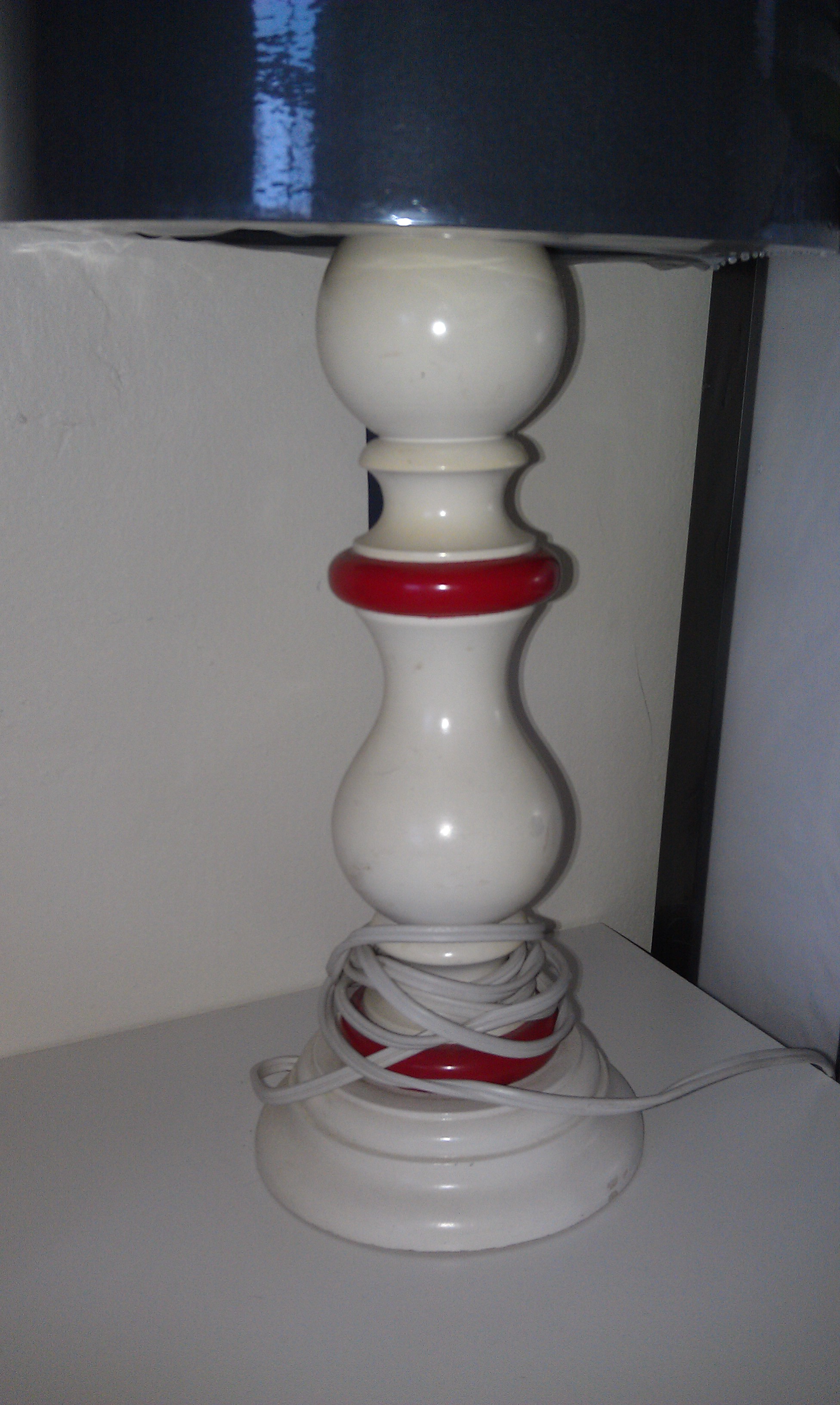 It didn't have a shade when I bought it but I found a clearance one at Target for $5.08. You'd think they could just make it five bucks, that eight cents really makes a difference.
I bought the shade knowing that I wouldn't use it as navy blue, it was the most inexpensive so that's why I grabbed it. I went through my leftover fabric stash at home and found a great off white linen that I had leftover. I cut it to fit the shade, with a little left to make a smooth seam in the back and a little longer on each end to make a smooth seam at the top and bottom. To start I wrapped the shade in the fabric and hot glued it down.
I left the extra fabric on the top and bottom so that I could I fold it over to make a smooth seam without any fraying, etc. I used a dab of glue to hold it in place against the other side of the fabric.
I then hot glued around the very edge of the shade, in small 3-4 inch increments, and tightly pressed the fabric over the edge until it was secure.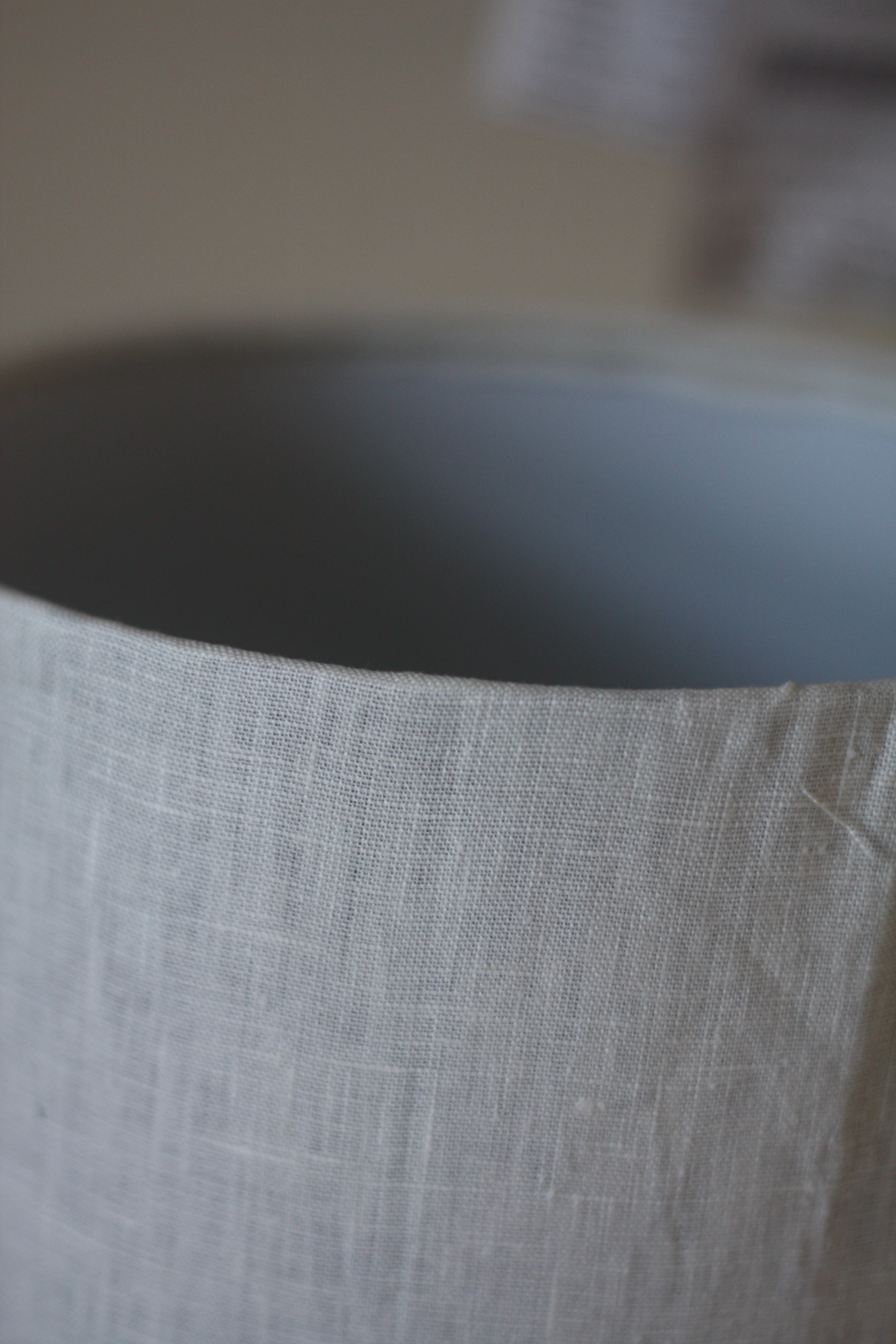 The shade came out pretty good, especially since I haven't covered a shade in about three years. I wanted to paint the actual lamp a light gray color. It was a Krylon spray paint called Pewter Gray and it looked like a very light, soft gray. Well, the can lied. It came out a very light, soft blue color.
I was super bummed, especially because I used the same paint for something else that I wanted to be light gray, which is now light blue. For now it's staying the way it is. Maybe it'll grow on me?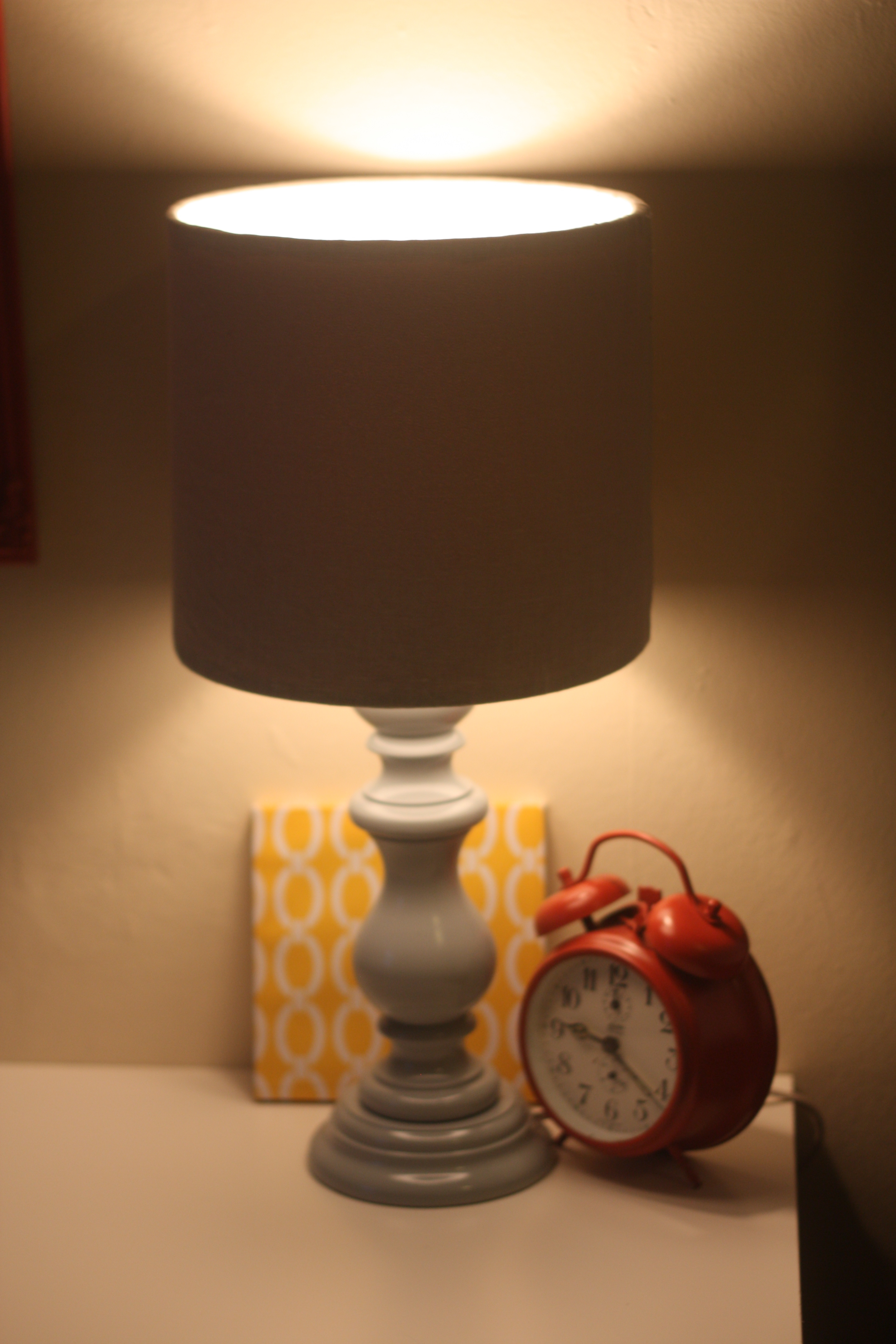 I love the overall look of the lamp much better, the color just wasn't exactly what I was going for. And I think the neutral linen shade would look better with a darker (not lighter) lamp color. So, there may be some tweaks in the future.
I also think I might want to experiment with jazzing up the linen shade a bit more. I used the linen because it was what I had but maybe adding some stripes or zigzags or something?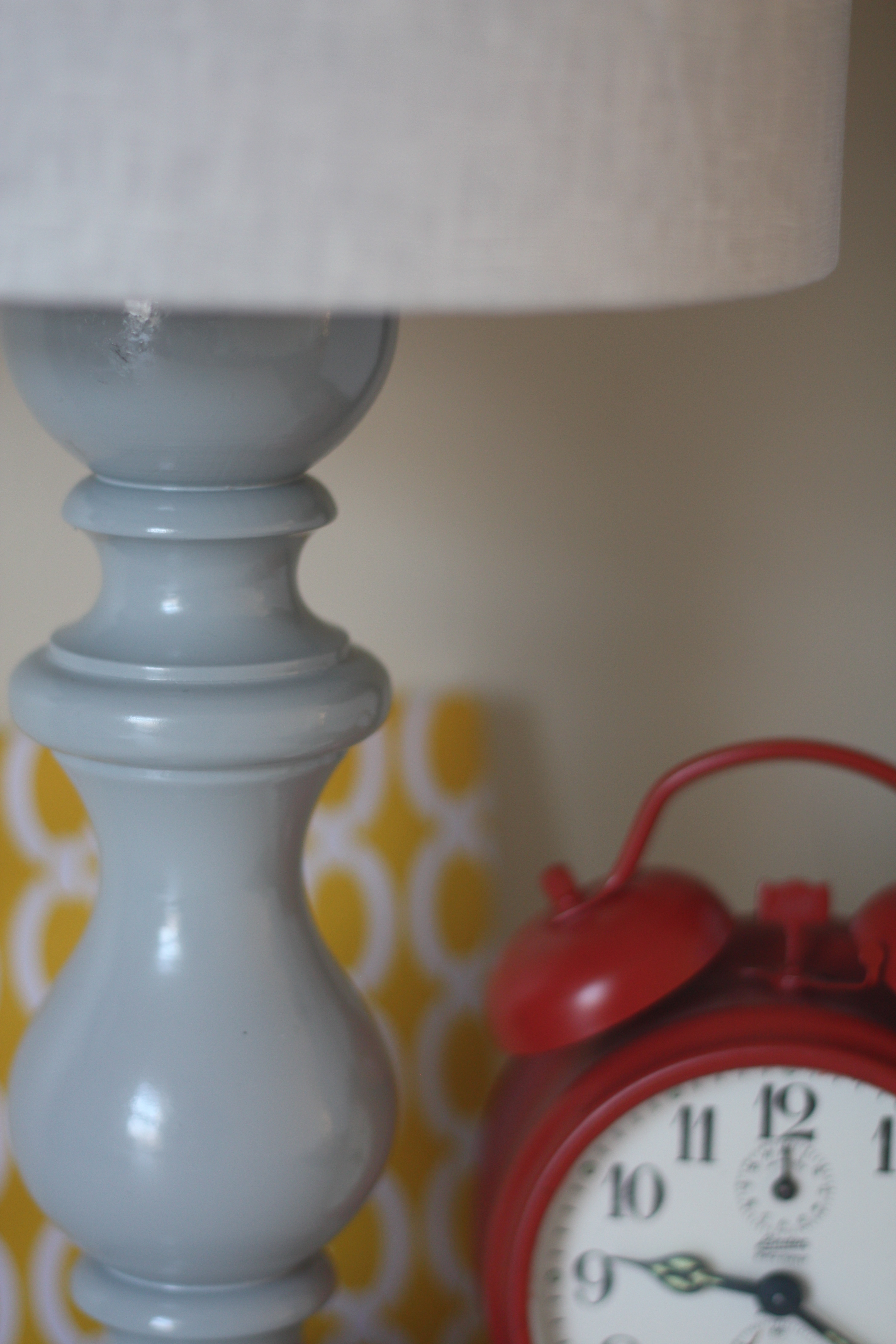 Not sure yet. For now though, I'm happy it's not straight out of a child's room! The final cost for the project was:
$6.00 – lamp
$5.08 – shade
$3.99 – paint
Free – fabric
For a total of $15.07. Not bad for a new desk lamp!