This dining set, which I cannot for the life of me find the before photos for, was in need of a major updating.
It had tan suede seat cushions and a cherry wood colored table top. You can read the full method behind painting the tabletop and finishing it with a top coat over on the Country Chic Paint blog.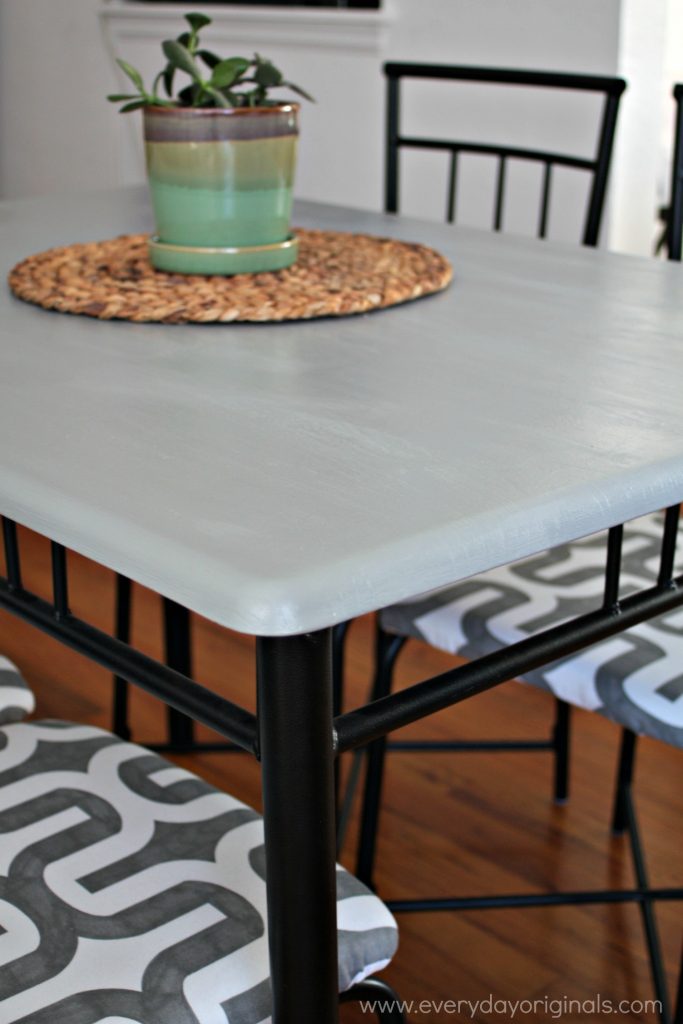 We gave it a few coats of Country Chic Paints Pebble Beach color and topped it with their top coat product, which protects the surface.
For the chairs, I chose a fabric that was neutral enough, but still had some pattern to it. The transformation to a modern dining set was pretty phenomenal…if only I could have shown you the before!