Not entirely sure how it's November 1st! It's still been pretty hot in Colorado so I'm pretty sure we won't have much of a fall and we'll just get a blizzard in like three weeks and jump right into winter. That's not stopping me from pretending it's nice and cool and crisp though.
I have a thing for coasters I think. They're an easy accessory to switch out, they're typically inexpensive and they save your furniture from having beverage rings…what more could you need?
These were incredibly easy to make. I grabbed 1/8 of a yard of plaid flannel for a few bucks at Joanns and cut it up into 4″ x 4″ squares. I was making four coasters total and wanted each layered with three squares, so I cut 12 squares total (and I still had plenty of leftover fabric).
You could have used batting for the middle piece, but I had extra flannel and I liked how the third piece bulked up the whole coaster. Once they were cut I layered three squares together and quickly sewed using a thick zigzag stitch. There was no perfection here. I whipped these up quickly. Once they were sewed I then trimmed the edges to get the cut a little closer to the stitching.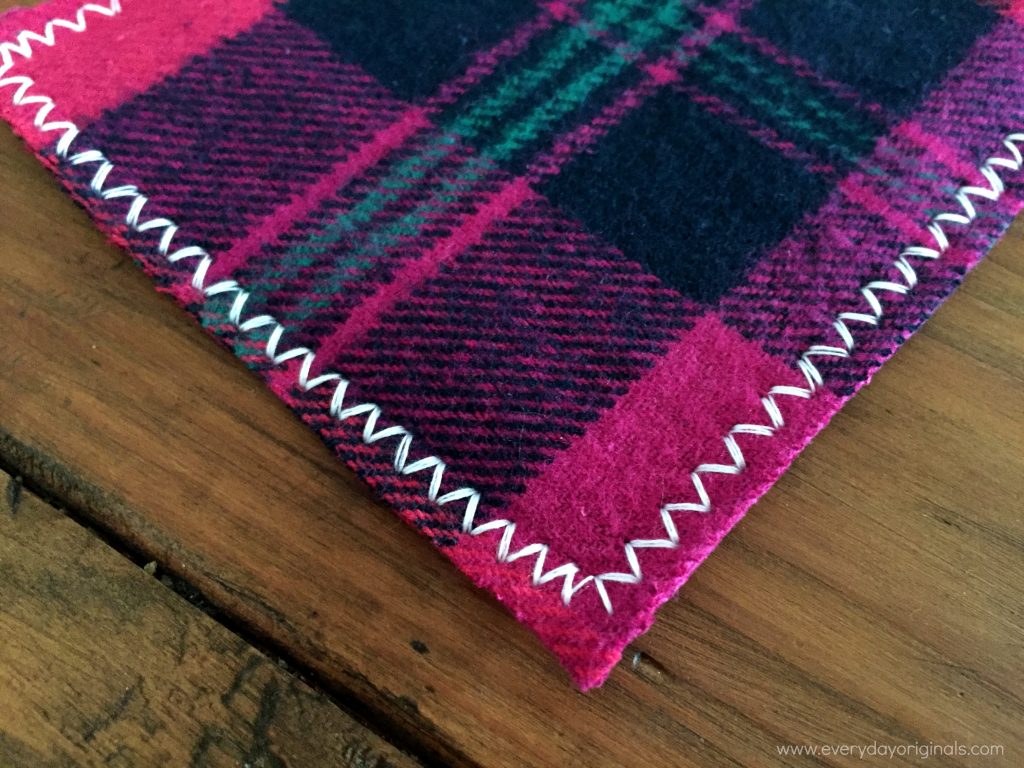 I was pleasantly surprised with these! I saw the flannel at Joanns, liked the colors and quickly thought up what I could make with it.
They provide a little added warmth on the coffee table and best part – they can be tossed in the washing machine if they get drink stains on them!