I blinked and this week was over. Which I'm totally not complaining about because it's going to be a beautiful weekend here and I have a few great projects to get started on. The excitement of knowing the weather is warming up is awesome. What's good for your weekends? Any fun plans? Easter egg hunts? Laying low? Linking up again today. Have a good one!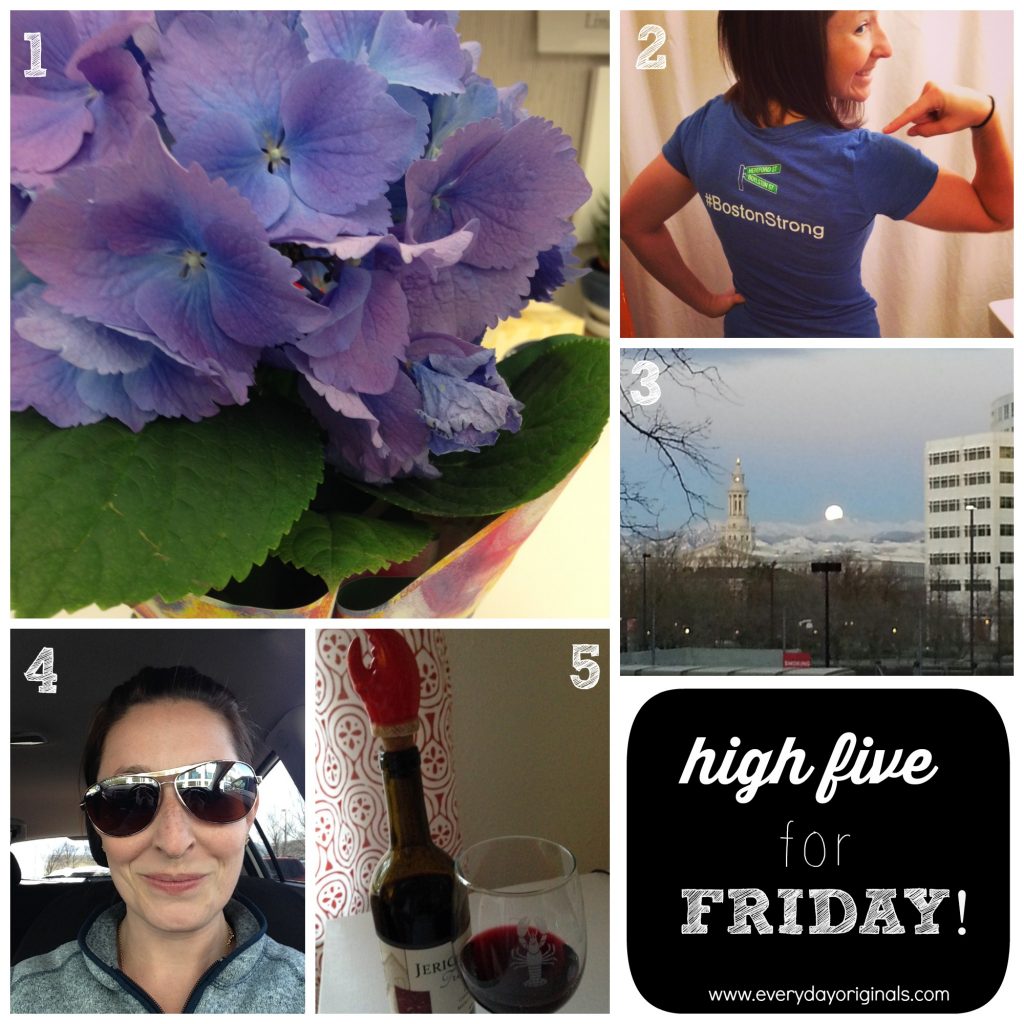 1. A coworker brought in a variety of beautiful flowers to decorate our pod. I chose the hydrangea because it brought my brain straight to Cape Cod!
2. I proudly sported my #bostonstrong pride this week. I was working out during the moment of silence that took place in Boston, but it was on my mind. And something came over me in that work out … I was running faster than I EVER run. Like with the front of the group and I felt like I could run forever. I think I was channeling all the runners in that moment : )
3. Now that it's getting lighter out in the mornings, this is our view when we leave for work at 6am. Not the greatest quality photo but my gosh that moon and those mountains. It's calming just to look at.
4. So yeah, my weekend agenda includes getting new sunglasses. I sent this photo to my sister and Al and I could barely keep a straight face. Needless to say, one of the first things I'll be doing is getting new sunglasses. I mean that's a getting outa hand.
5. My parents sent us a care package that included this hilarious lobster wine stopper and lobster wine glasses. It made me drink way more wine than normal because the glasses are like serving bowls and made me want some lobster really bad.