I scored this nightstand for $10 at a local thrift store and knew it would be the perfect piece for our guest room. Head on over to the Country Chic Paint blog to learn more about the method behind this makeover.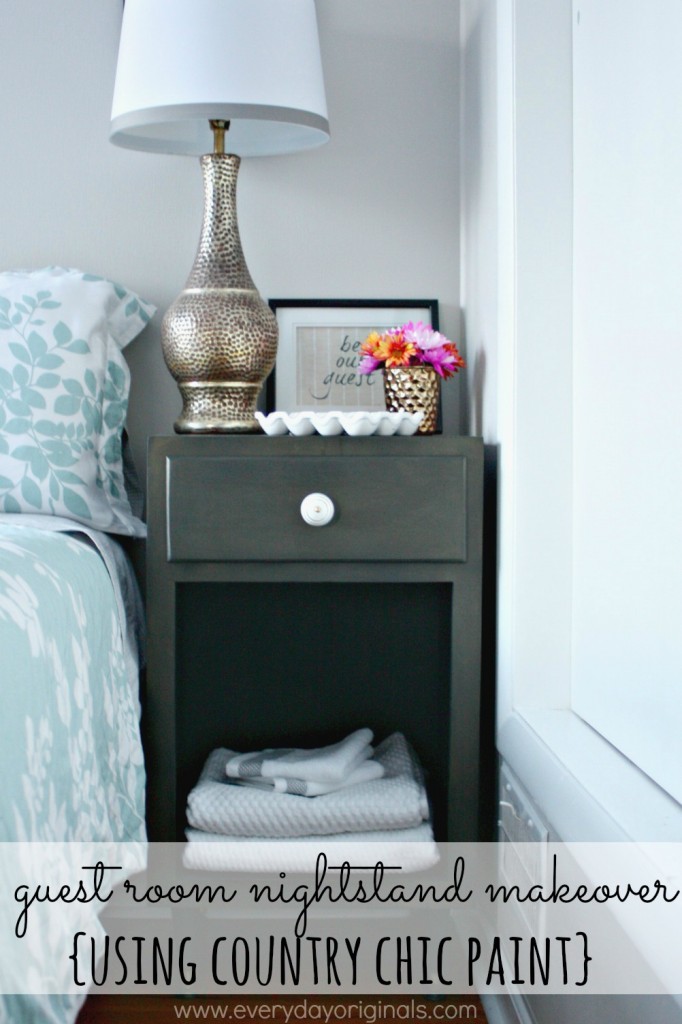 I wanted something that was a bit larger and was open at the bottom so we could add bath towels for when we had guests over.
I love the added pop of the gold wax with the updated drawer pull. It's also a bit higher for a nightstand, which I like. Makes it easier to reach the top of it and access the drawer.
It was a quick makeover, but one that was definitely needed!