We continued to work through the guest room over the weekend and we're getting close to being finished! We finished painting the walls, painting the closet, adding the floor molding and painting the window sills.
As I mentioned in the last post, we had wallpapered paneling in this room. While it would have been ideal to remove the paneling it just wasn't a priority. And with everything in this 70+ year old house we really weren't prepared for the potential condition of the walls under the paneling. So in efforts to not create an even larger project we chose to paint right over the paneling, and I'm really happy we did. We used an eggshell finish from Glidden, in the color Smooth Stone, and it covered incredibly well. It's a light gray color, though it definitely has some brown undertones and looks much more like a light tan. Either way, it covered well, it's a neutral and it makes the room look like a whole new space.
As for the closet, you can see in the photo that we had a hard time getting the paint to cover. After way too many attempts and coats of paint I reminded myself that it's the inside of a closet and it really doesn't deserve anymore of our energy. We made sure any areas that are exposed were in the best shape and we made sure the doors and drawers look great. As for the inside of the closet, I may choose a wallpaper to add or paint it a darker color, but for now it's staying the way it is!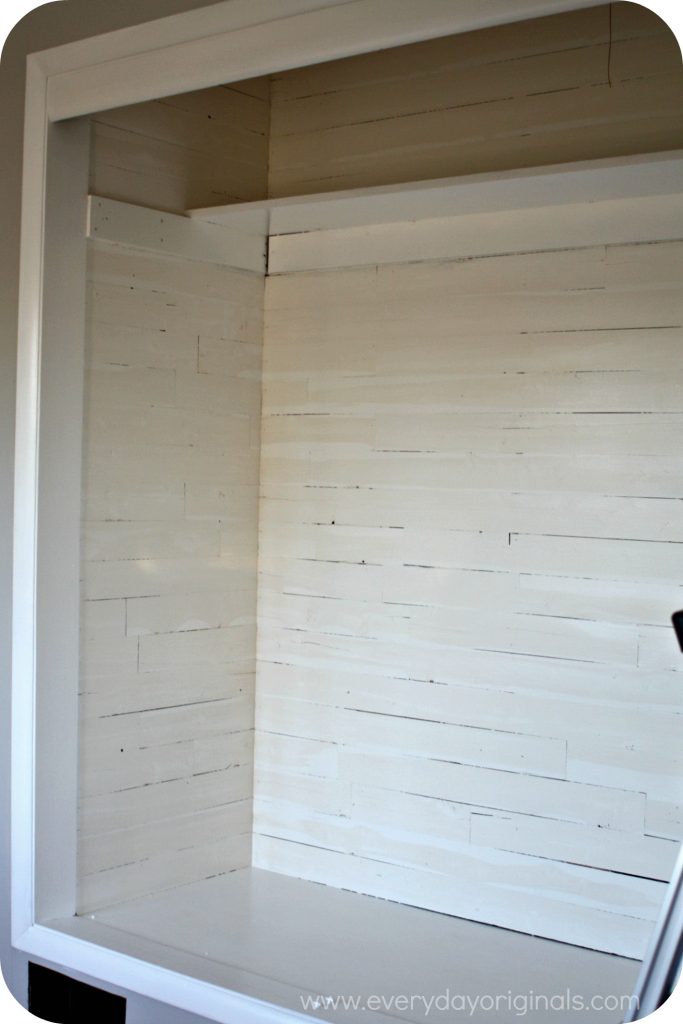 Al added the floor molding around the whole room and it really adds to the space. Once you get going with the cuts it's much easier to accomplish. We don't have a nail gun so he manually nailed the molding down. It really wasn't much added work and it went fairly fast. Here's a great resource to follow if you're installing floor molding (also known as shoe molding). Once that was in place is was time to paint all the trim.
We used a semi gloss Behr paint and primer in one in the color Ultra Pure White. It's amazing how adding a coat of paint to all the trim instantly makes the room even more brighter.
In addition to the trim I convinced Al to paint the world's most hideous windowsills. See those bad boys? They're tiled with ivory, viney looking things. Those are the windowsills in the WHOLE house. And don't judge, the windows did get washed.
They will all eventually be removed and replaced but for the short-term I felt like a paint of white coat might make them look a LITTLE better. I think I was right, you? They're still there and tiled and hideous, but at least they're white now and not gross brown.
So we're moving right along! Next up is to finish the lighting, build a headboard, get an area rug, add the closet doors and drawers and hang some art work. It'll have to be finished up this weekend because we have some very special visitors coming next week!