Hello and happy Friday! Thanks so much for you guys' patience as we do some behind the scenes work. Things are moving right along which is superb and we should be back to normal posting again.
This was a wild week for me! I kind of need a high fifty for Friday because so much happened. I was in Boston again for work so got to soak up some family and friend time. I met the newest addition to the family I was a nanny for, another little girl! Got to spend quality time with the older girls too. We helped friends move to an incredible place in the mountains before I left for my trip. We creepily lost power for a solid 4-5 hours on Halloween. And so much more.
Glad the weekend is here and looking forward to cranking through some house projects this weekend, catching up on the mountains of laundry and maybe doing some freezer cooking. What's good with you guys this week/weekend? Enjoy!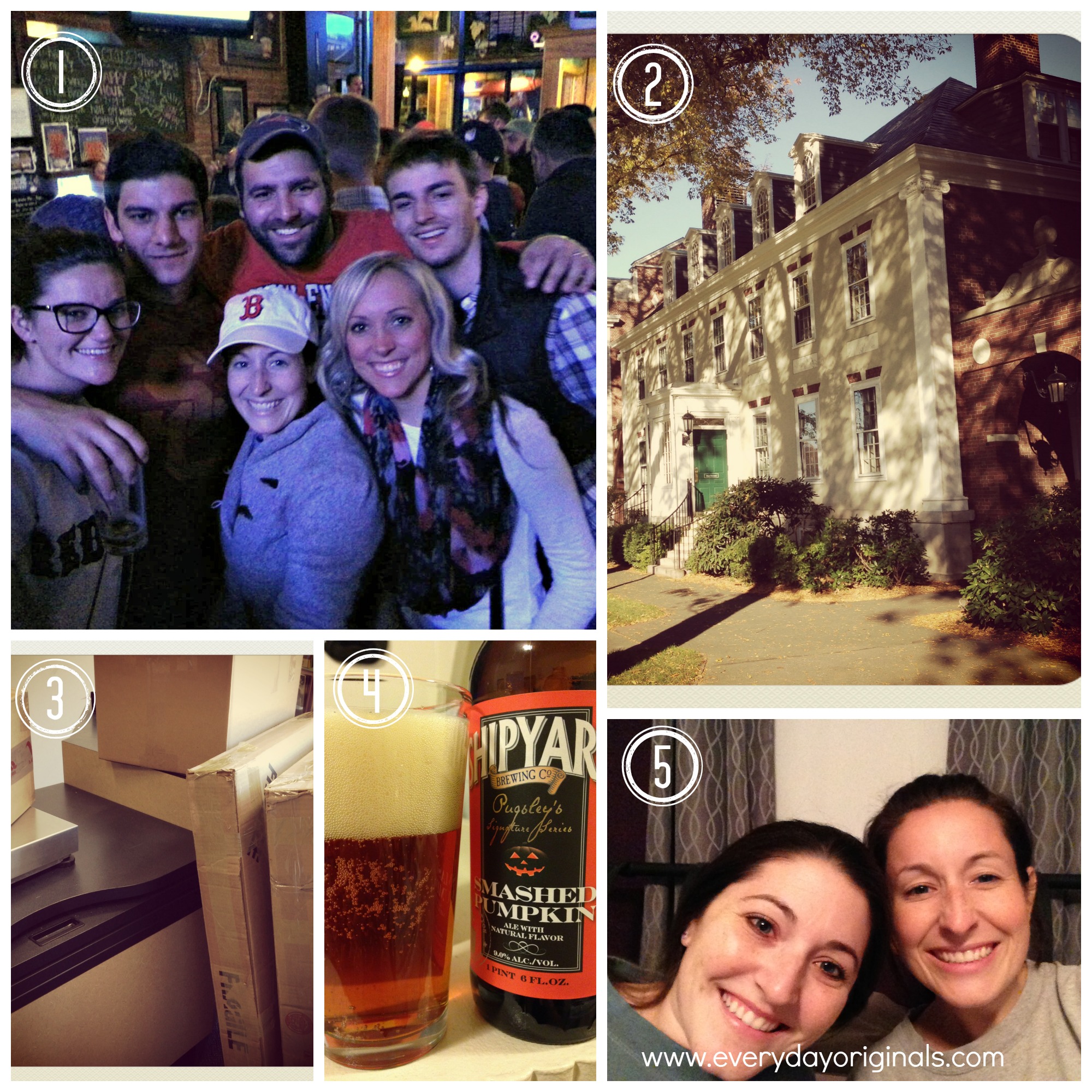 1. Celebrating the Sox winning the World Series with some friends at the local Boston bar!
2. Was back at my old stomping ground, Harvard Business School, this week for work. Was so awesome to be back and catch up with so many great people.
3. I shipped the last of our belongings, mostly childhood things, from Mass to Denver. Felt bittersweet, but had a blast going through all the memories while packing them up.
4. Enjoying delightful pumpkin beer before they're off the shelves
5. Had quality sister time with this one. Can't wait for her to visit CO in a few weeks!