Happy Friday! I've had a lot of competing priorities this week so the blog took the back burner. It's another lovely day here in Colorado and is going to be this weekend too. We're hoping to get a hike in, hit up a local rummage sale (GREAT blog projects and inspiration there!) and enjoy the nice weather. After this bathroom project, which I'll start sharing next week, I kind of want to take the weekend to break from house projects!
Have a great one!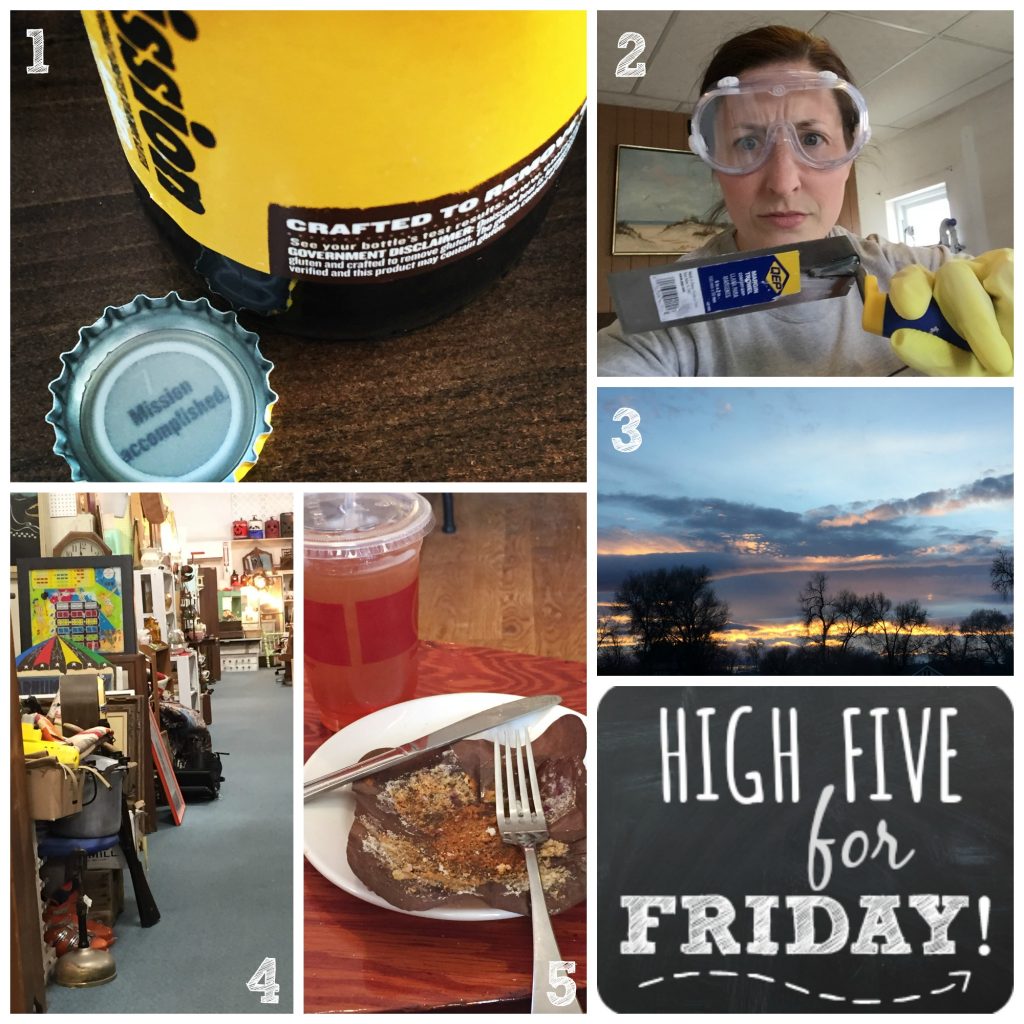 1. I posted this on Instagram earlier this week. I was about to start grouting the bathroom and cracked open a beer first. The cap was motivating and I'm happy to report that the mission was accomplished.
2. And sometimes when I'm left alone to work on house projects I text ridiculous selfies to my husband and sister. But hey, I got the job done.
3. I haven't posted a cloud photo in a while, but this, this took our breath away on one of our 9 trillion trips to Home Depot this week.
4. I spent 3 hours roaming around a few antique malls and I was in my glory. I don't usually buy a lot but I love looking and finding inspiration. I went with the intention of finding a certain style tray. I found that, and three others. Maybe I have tray problems?
5. I love a quiet morning at the local coffee shop with a gluten-free blueberry muffin. It's such a treat, and one that doesn't happen often since I'm trying hard to eat paleo and cut back on sweets. GF muffins are paleo, right? Damn sweet tooth.