We made it to the weekend! A beautiful one at that. It's going to be hot here in CO! Linking up again today. Hope you all had a great week and have an even better weekend!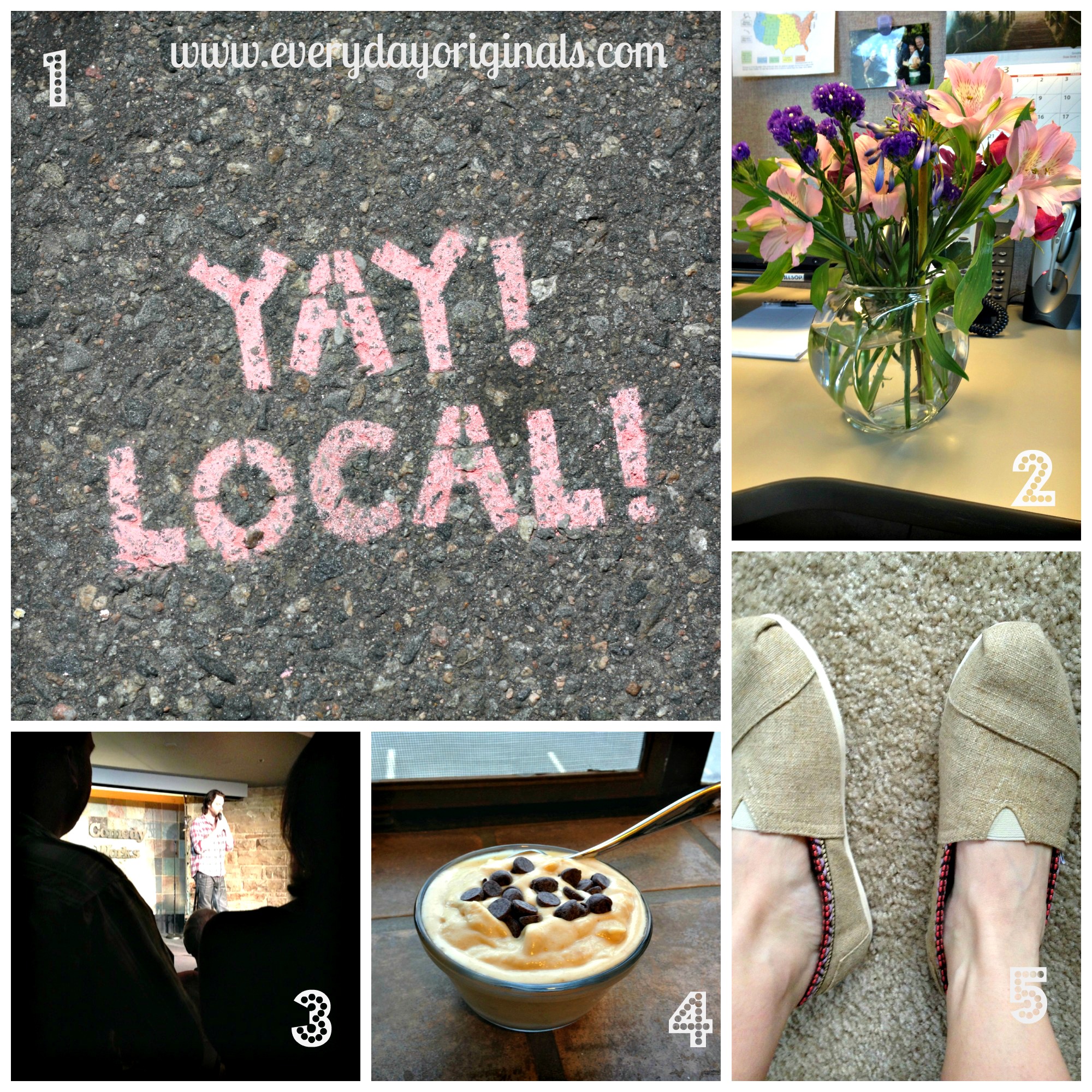 1. Opening day of the local farmers market was on Sunday. Love that this was stenciled on the street!
2. These flowers mysteriously showed up on my desk this week. After some investigating I learned my sweet friend at work left them. It's the smallest random acts of kindness that can make your whole day!
3. We went and saw Chris D'Elia's comedy show. It was hilarious. I couldn't breathe during it.
4. Lazy man's version of this fro yo recipe. I threw a frozen banana with a 1/4 cup of milk in the blender. Added in a few chocolate chips and enjoyed. YUM!
5. New Tom's for summer!