I bought a ton of organic pickling cucumbers at the farmers market. I don't think I paid more than $3 or $4 for all of them! I took a stab at canning pickles, and, well, I did great.
Until my entire kitchen smelled like vinegar and I realized my vinegar to water ratio was off. And I realized this after I had already processed the jars, turned around to clean up and saw my Pyrex measuring cup with 2 cups of water waiting to be added to the vinegar mixture. WHOOPS!
However, that aside, the process worked really well and I've read that when you open them to eat you can add sugar and water to even out the taste. So when I do that I'll be sure to provide an update.
I followed this recipe from the book Canning for a New Generation, adapted to our liking. The only spices I used were dill weed and dill seeds, since our local grocery was out of fresh dill. I didn't make the pickling spice and I didn't use the last two listed spices. That book, Canning for a New Generation, is a really great book for all things canning. If it's something you're wanting to get into I highly recommend it.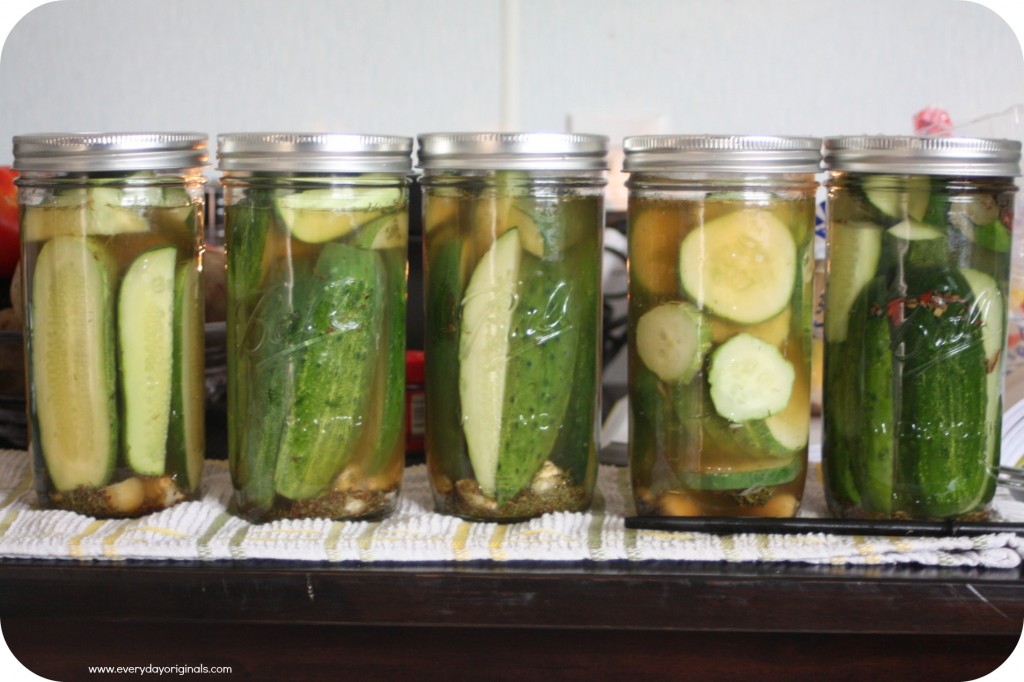 So, despite the vinegar mixup, the process took a couple of hours and hopefully, we'll have some delicious pickles in the months to come!