I mentioned in yesterday's post that I polished the brass hardware on our front door. It was incredibly easy and I was quite amazed at how bright it ended up. I mean it's not BRIGHT brass, but compared to what it was it looks a lot better. And I also learned that I'll never remove the hardware again because that might result in a very expensive locksmith bill. #whoops.
I used a simple method of first boiling the hardware to soften and remove any paint that was on the hardware. I used a large pot that I picked up at the thrift store since I really didn't want to use one of our good pots.
I then polished it with a rag and a mixture of lemon, salt and baking soda. I squeezed the lemon juice into a small bowl and then added a tiny bit of baking soda to make a paste and a few sprinkles of salt. I then scooped the paste with the rag and scrubbed the hardware. The tarnish quickly wore off of the hardware and it was instantly brighter.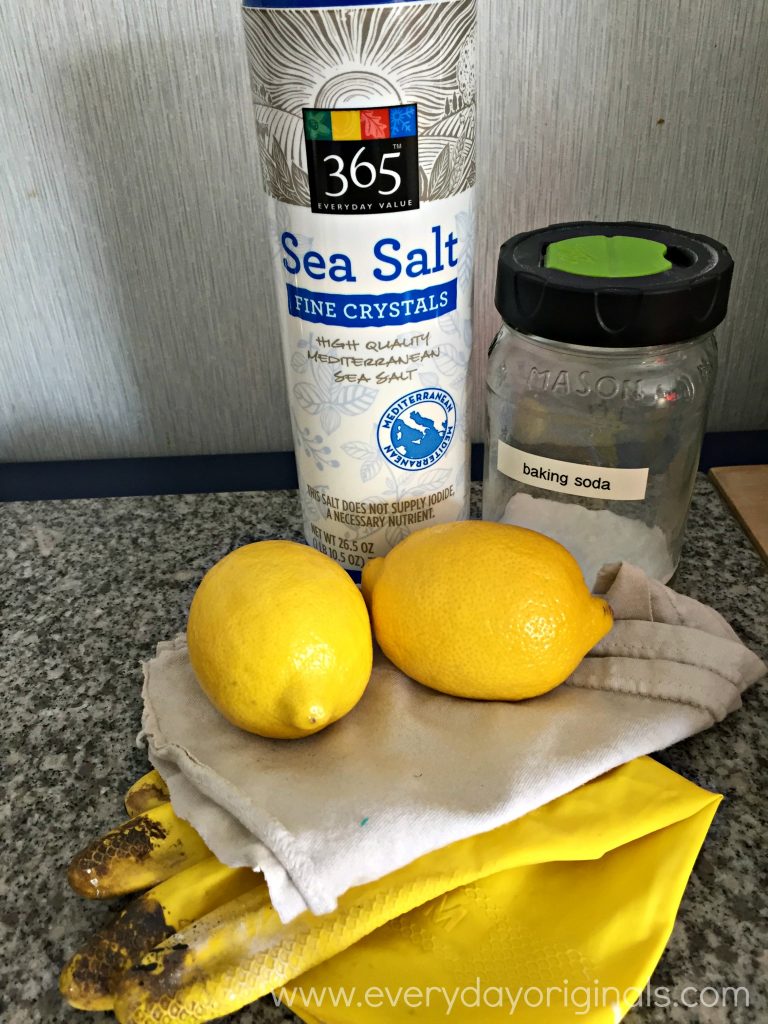 I dried it well with another rag and put it all back together. And then called the locksmith, but you already knew about that.
I was really impressed with the outcome. From now on I'll probably give it a quick polish once a year, carefully, without removing it from the door!