With the whole bathroom reno going on we found ourselves in a pickle with the medicine cabinet situation. The medicine cabinet was original to the house and in a size that's no longer standard. We would have had to get a custom one made or do some wall repair to fit a smaller, standard sized one. Both seemed like a hassle, costly and a tad unnecessary.
So instead we decided to keep the medicine cabinet put and update it to make it fit our style. Look at that hideous bathroom!
The one that was there even had a slot for used razors. I love that charm and no we didn't go taking the thing apart to see if there are actually razors in there. But I kind of feel like there are!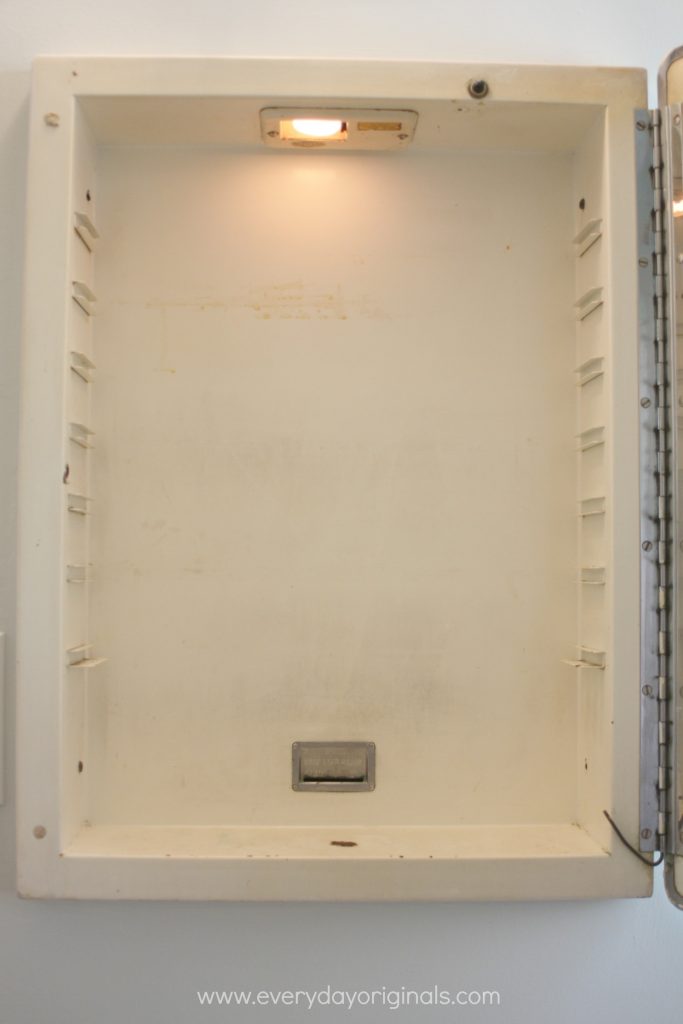 I started by cleaning the whole thing really well. It took a few rounds of cleaning it because I mean its 70+ years old and we all know the formers owners didn't clean. Ever.
I wanted this to be an inexpensive project so I used paint we already had on hand. I went with Country Chic's Pebble Beach which is a grey color that's neutral and didn't clash with the wall color.
It took three coats to get full coverage and then a few rounds of touch ups. Every time the paint dried I feel like we would find another spot that wasn't covered fully.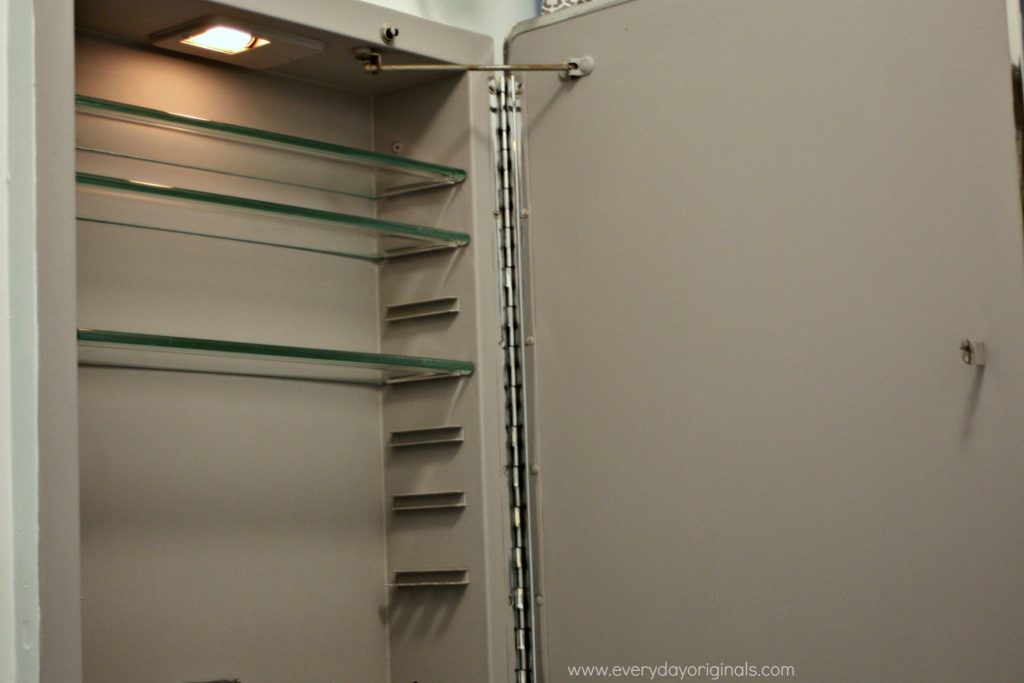 Once we put it back together it looked so fresh and new again. I cleaned the glass shelves and lined them with that rubbery liner stuff so things wouldn't slide around.
For the front of the cabinet, we wanted to get a frame for it, but again it's a custom size, so I couldn't just go down to the Hobby Lobby and pick up a frame.
Instead I picked up two, 45 cent shims at Home Depot. They're found in the lumber section with the dowels. Al cut them with 45 degree angles and wood glued them together. We let it dry for a few days – only because we were preoccupied with other projects – before staining. We used a stain that we had left over from other projects, Minwax's Jacobean. We did stain both sides of the frame because once it was on the mirror you could see the back of the wood that was unstained, ya know, because it's a mirror so it reflected.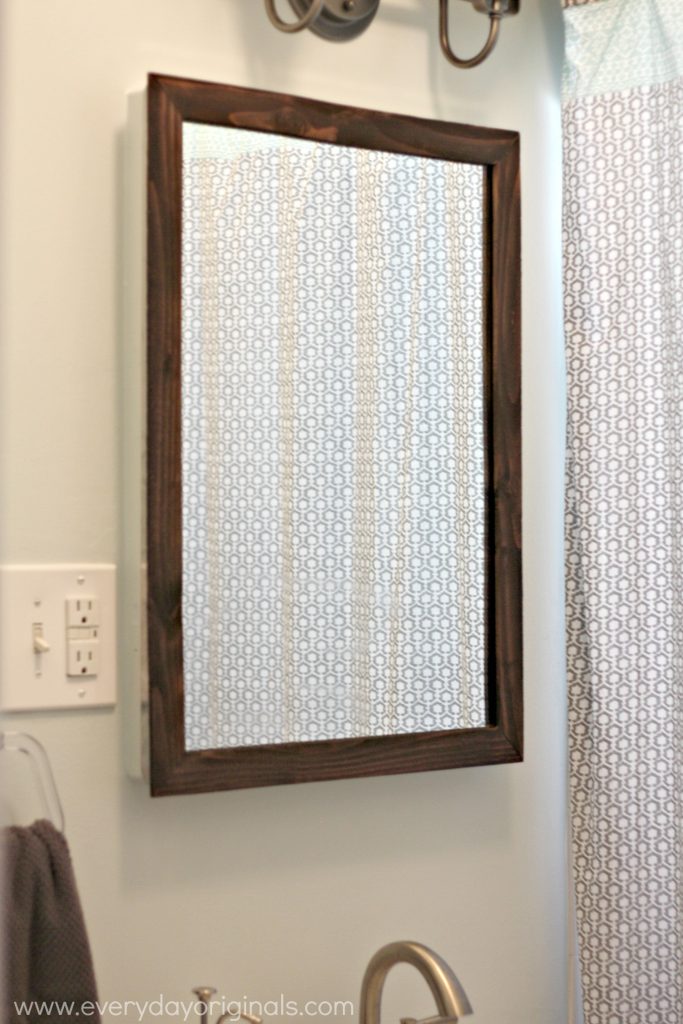 To secure the frame to the mirror Al used liquid nails to glue it on. He clamped it to ensure it would stay put while drying. I was out of town on a work trip during this process. Those are the best projects, you leave, you come back, it's done!
Once it was fully dried it was secure and we had an entirely different medicine cabinet. I'm happy to report that our bathroom is officially done. Photos to come this week!
The cost breakdown of the medicine cabinet upgrade looked like this:
Paint: already had
Stain: already had
Wood glue: already had
Wood shims: $0.90 + tax
Total: $0.90ish
I mean you can't complain about that price at all! Even if you had to buy paint, stain and glue all in you'd be spending $15-20 max. Which is a steal for a complete transformation.