June was the start of five insanely busy months to come for us. We're slowly trekking through everything, all things are exciting, but we're still totally in awe of how literally every weekend we have something scheduled!
Here's a peek back at what we've been up to in June.
My friend Alison (from childhood) got married and I was thrilled to be a part of her wedding: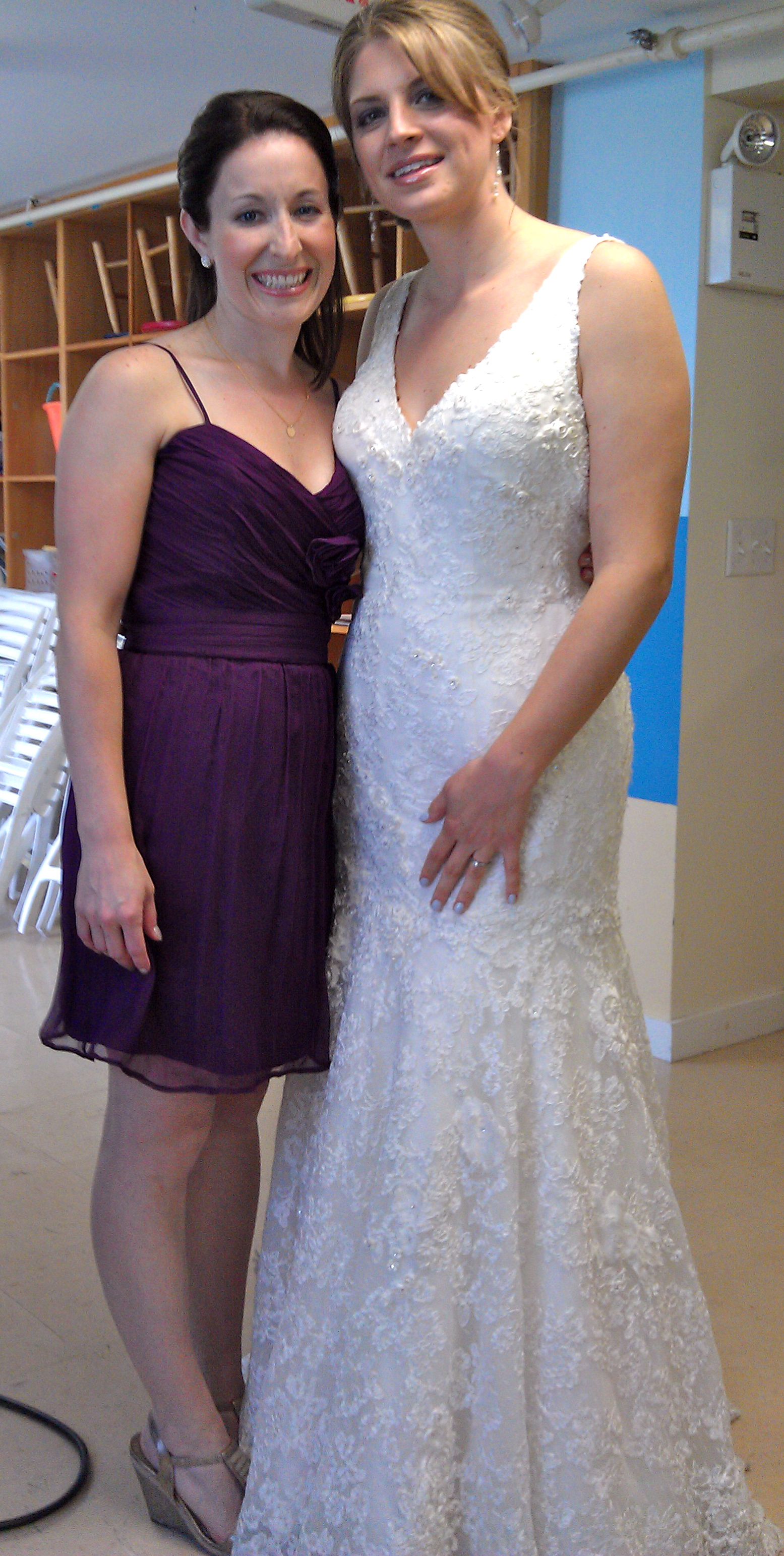 I love all the different expressions from the girls in the above photo!
My friend Heather (from College) is getting married, so we showered her with gifts and had a fabulous mini college reunion:
Showing off the towel/kitchen cake my friend Kaitlin and I made!
My Dad biked the 150 mile, 2 day MS bike ride from Boston to Provincetown, Cape Cod to raise money for Multiple Sclerosis research:
He did indeed wear purple, it's Mom's favorite color!
Mom and Dad hugging it out, after Mom missed him come through the finish line…bathroom run!
So, while it was a busy month, it certainly was not the busiest one out of the next five! It was a great one, we had so much fun and are ready for the craziness of the rest of the summer!