I mentioned a few weeks ago in my high-five for Friday post that we had scored a few chairs that were sitting next to the dumpster behind our building  They're really in perfect condition and I will never understand why people just throw things away. Donate, people! Keep perfectly good things out of landfills!
Anyway, the chairs.
I love everything about them. The shape and lines, the oval backs, the wide arms. But I can't decide how to make them over. Help!
Should I paint them white, black or ORB like my last chair makeover? Or maybe a fun, bright color? Or re-stain them? What about fabric? Plain? Geometric? Stripes?
source
source
source
source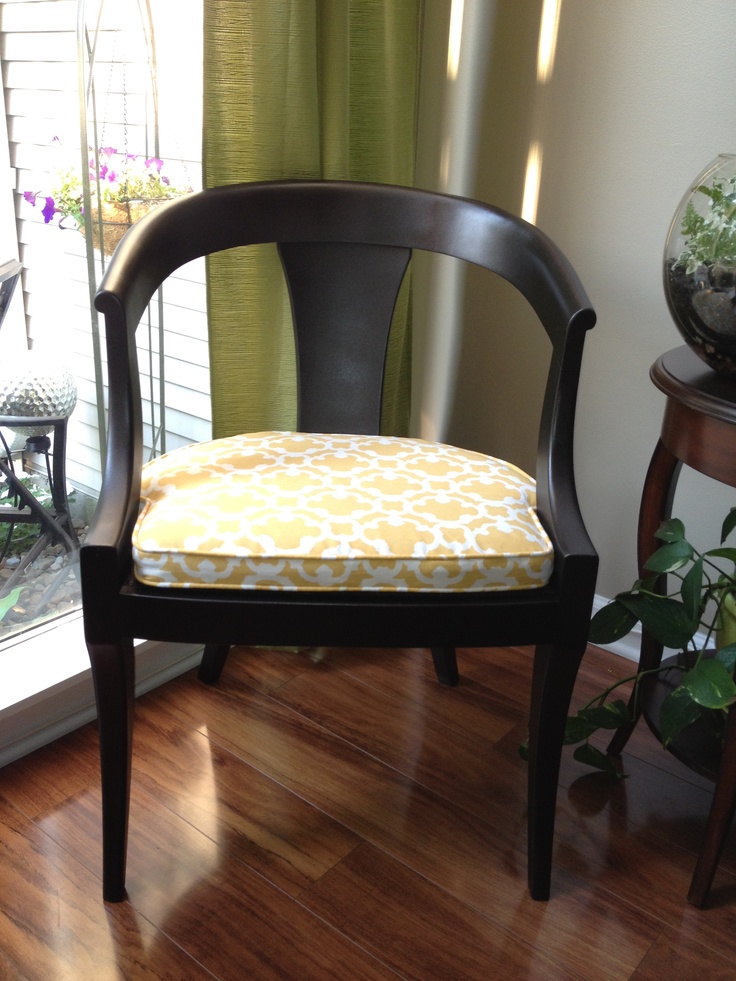 source
source
So…what do you guys think? How should I makeover these chairs? I'm open to any and all suggestions because I really can't make a decision on them. Send me pictures, tag me in pins. Any inspiration is great! I'm hoping to get started on these this weekend and I can't wait…as soon as I know what I'm doing to them!