This is our first year ever without a Christmas tree and I think we both feel that it was for the best. We went back and forth about getting one. Or borrowing one like we did last year. We thought about a table top tree or a small rosemary plant. In the end we said, meh, forget it.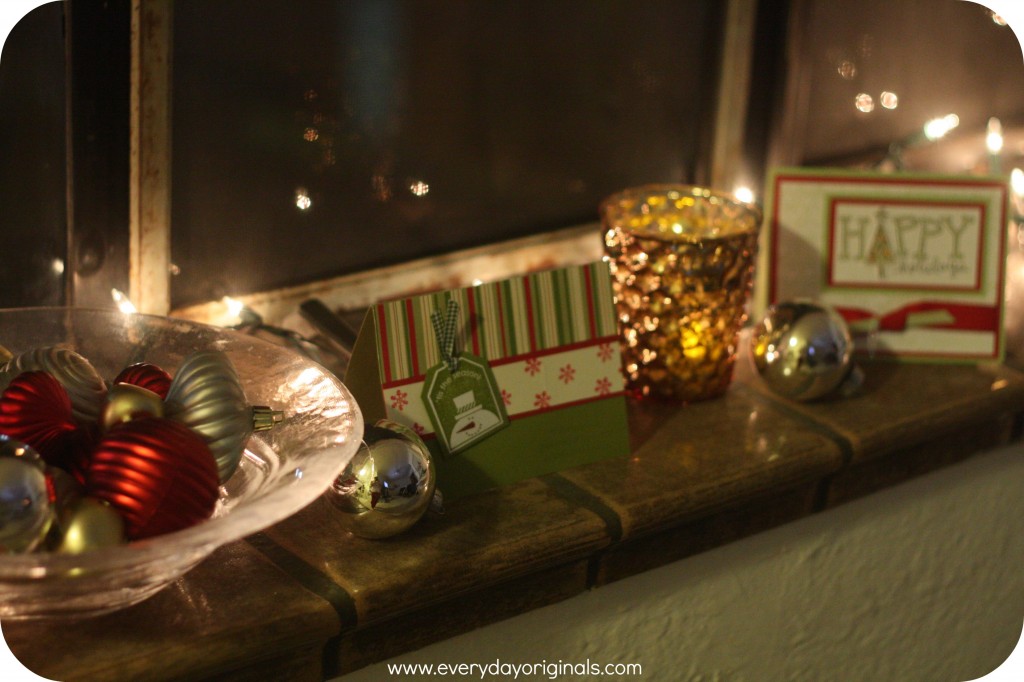 We've been so busy this month and we knew we were traveling for the holidays so it didn't make sense to us. And I couldn't fathom spending $30 on a little tabletop tree when we wouldn't even be here!
So, instead, I made a Christmas window sill. Using only things I already had. Because I will admit that there is something so soothing and calming to me about Christmas lights, so I wanted to ensure I still incorporated them.
I (very) simply strung some lights on the window sill. I added a few Christmas trees I had and set some ornaments around as well. I had a few handmade holiday cards from my aunts that I set out as well. Really simple, but enough to make us feel the joy of the season.
How are you guys decorating this year? Going big? Keeping it small? No matter what you choose have fun!