This is the last of my road trip posts which makes me a little sad because it means it's really in the past and summer is coming to an end. If you want to catch up on our epic trip this summer you can do so here:
Utah: Arches, Canyonlands, Salt Lake City
Idaho: Twin Falls, Boise, Cascade, Riggins, Lucile, Coeur d'Alene, Wallace
Montana: Big Arm, Glacier, Butte
Wyoming: Yellowstone, Grand Teton, Jackson Hole
Tips & Tricks to Road Trip in a Honda Fit
While we limited what we brought with us on the trip, there were some things that we were glad to have. This doesn't include our typical camping gear and the usual things we'd bring; it's non-essentials we found really useful.   This post contains affiliate links. (Gear photos are boring, so here are pretty ones)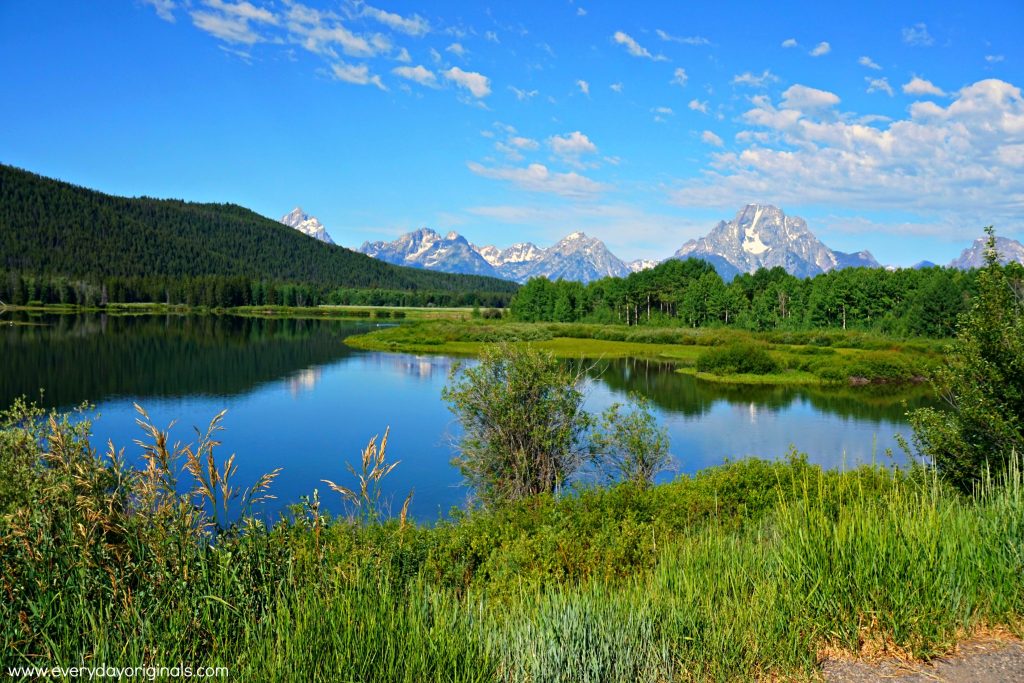 Lanterns – we tried these instead of flashlights and I'm so glad we bought two. They were bright, packed well and easily hung in our tent with a carabineer. Way better than standard flashlights.
Binoculars – Al did a lot of research on affordable, quality binoculars. We didn't want to spend a lot and wanted something lightweight and easy to toss in the hiking packs. These were perfect.
Selfie Stick – never thought I'd be one to buy a selfie stick since I'm not a selfie taker. However, this was amazing to have! Especially when traveling with just the two of us. We of course wanted to capture so many photos and this was perfect. We even convinced a grandpa with his two grandsons that he should get one!
Camera Battery Pack – with my new camera the battery dies a lot quicker than I'm used to. It's fully digital so sucks up a lot of battery. I invested in this battery pack and it was worth every penny. The best part is that it comes with a car charger so I could always have a battery charging. It was so great to have a few batteries to swap out when needed.
First Aid Kits – Safety first. Maybe it's the Girl Scout in me but being prepared can save you a lot of harm and injury! I had this one in our glove box and these smaller ones in our hiking packs.
Portable Chargers – these were super useful on the nights we were camping. They kept our phones fully charged through the night, which is always a good thing in case of emergency. We had no issues with the batteries dying using the portable chargers. We've had ours for a few years, but these are similar (and probably even better than the ones we have, ha!).
Go Girl – this is likely the weirdest thing I'll ever talk about on this blog. But let me tell you. Get one of these. I had read a little about them and after knowing I would be 4 months pregnant on this trip I was thinking the idea of popping a squat in the middle of the night while camping was really not appealing. It's also incredibly beneficial while hiking too. Yes, it's weird but I'm telling you, life changing if you're in the woods. For real.
Like I said, aside from our normal gear, these were things that we found incredibly useful while on the road. Don't hesitate to reach out with questions regarding any gear, either listed here or not!
This post contains affiliate links, which means I receive a tiny amount of compensation if you make a purchase. Thanks for supporting the blog!