I love to organize. That's nothing new and nothing you didn't already know. What I don't like is spending money on pricey bins, baskets and containers. If I'm going to spend money on them I try to only buy them if they're going to be seen or they have some functionality that is convenient to us.
Pretty much though, behind closed doors, I try to reuse shoe boxes for most organizing. They're the perfect size and are typically pretty sturdy cardboard.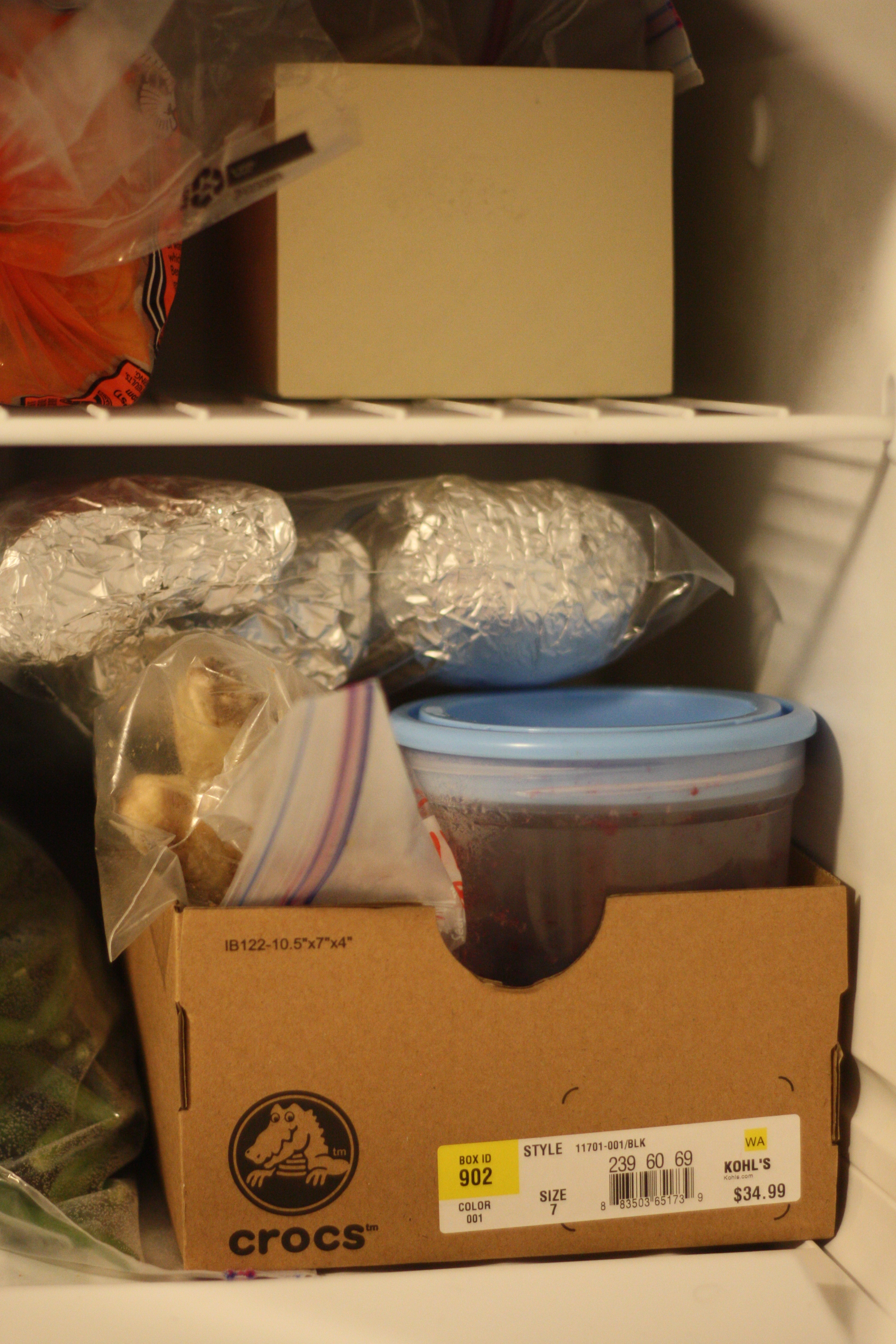 I use them in the freezer to organize foods. Vegetables in one, fruits in the other. I use them in the bathroom cabinet.
First aid supplies in one, medicines and miscellaneous items in the other.
I use them in closets to corral extra toiletries and travel sizes items.
Shoe boxes are also great sized boxes to wrap gifts in. Of course, take out the paper and that stay fresh packet thing first. I've also found a great Pinterest Project, that involves shoe boxes, that I hope to work on soon.
Overall they're great for a lot of things other than storing shoes. I'd love to know if you use shoe boxes for anything. Storage? Organizing? Wrapping?