Sharing this today instead of a high five for Friday, because in all honesty I'm traveling and working so much that there's not a whole lot else happening in the week. Starting next week and through the month of February I'm going to share all the updates from the office, living room, dining room and bedroom. Because, despite the lack of updates and posting there's still been a lot going on over here!
Last weekend it was a gorgeous 60 degree day in Colorado so we decided to head out to St. Mary's Glacier for a quick snowshoeing adventure. Last time we went to St. Mary's we were the first out on the trail that morning and it had just snowed…so there really wasn't a trail. We went about an hour out of our way and never made it to the glacier.
So we figured we'd give it another shot because it's actually a very easy hike or snowshoe. It's only about 3/4 of a mile to the glacier and then you have the option to hike a little further on the other side of it. We're going to go back and do that part as we weren't prepared and didn't know about it until we got there.
There were lots of people but we didn't have trouble parking (there are two lots nearby to park in) and it didn't feel crowded at all on the trail. Some where hiking, some were snowshoeing and some were cross-country skiing.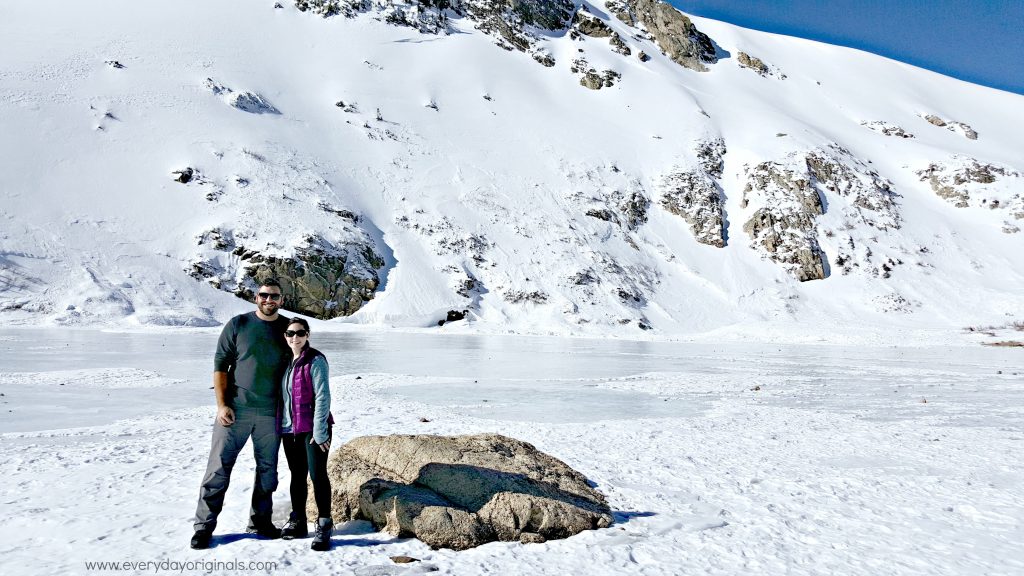 It was so peaceful and really just such a beautiful day. It was relaxing to walk around the ice, take in the sights and sit and breathe in the fresh air. We hung out for a few hours before heading down to Idaho Springs for some delicious barbecue at Smokin Yard's – where we happened to run in to a kid from the town we grew up in and an old colleague of Al's. Who are now friends. It was a bunch of world's colliding in the middle of Colorado which was so weird.
The BBQ though, it was amazing. If you're ever in this area you have to stop and try it out.
It was a great little Saturday and we ended it by stopping at the casino for a little blackjack where we won a nice 500 bucks. Not a bad ending to the day, not a bad one at all.