We quickly rounded the corner to 7 months and it was a busy one for this little guy! He is fully sitting up, starting the army crawl, rocking on his hands and knees and getting ready to take off. We are not ready!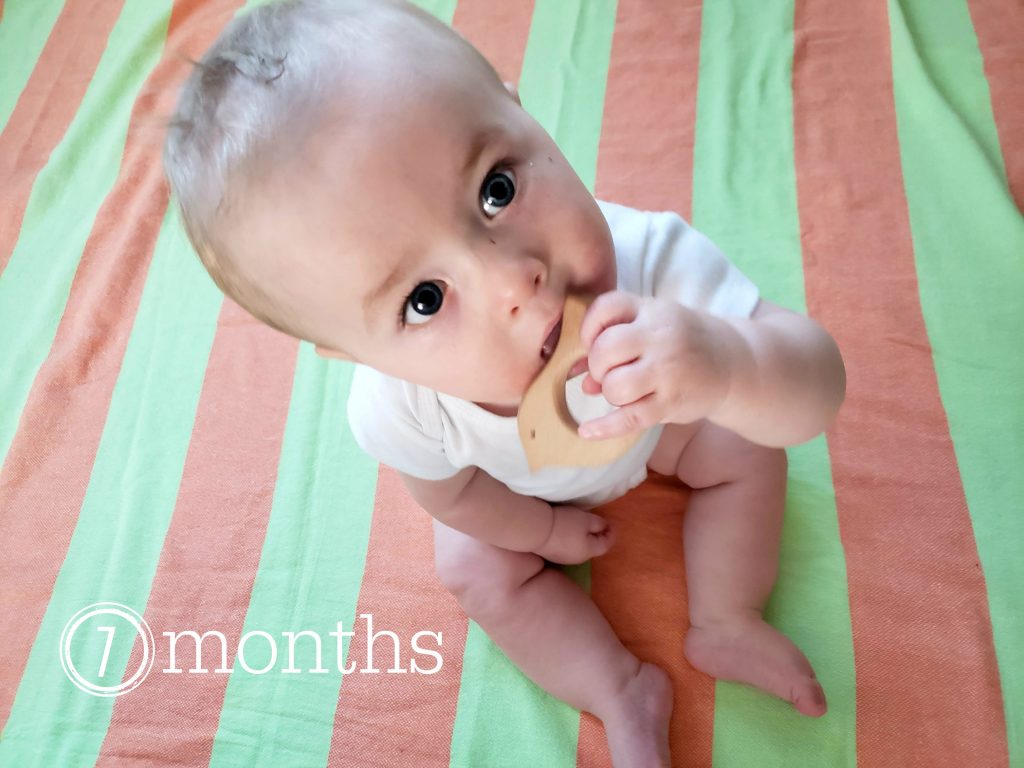 He is eating three meals a day and loving every bite. Loves eggs, meat, sweet potato, avocado and really anything we put in front of him.
He adores Louie and wants to know what he's doing at all times. Everything Louie does is so funny to him and we're loving seeing the two of them interact more. His smile is contagious and he is just the happiest little guy!