We headed out last Thursday for a weekend of fun at RockyGrass, a bluegrass festival in Lyons, CO, just north of Boulder.
Sharing some photos from the weekend, if you'd like to see. We had such a great time and are already looking forward to next year.
If you recall, two years ago, Colorado was devastated from a week of massive flooding. Lyons was one of the cities that was completely underwater and affected by the floods. It was truly amazing to see how they've rebuilt and how much their small town has rallied together to continue to rebuild. You can see below where the stage and the silo are and how it was under water. Photo source.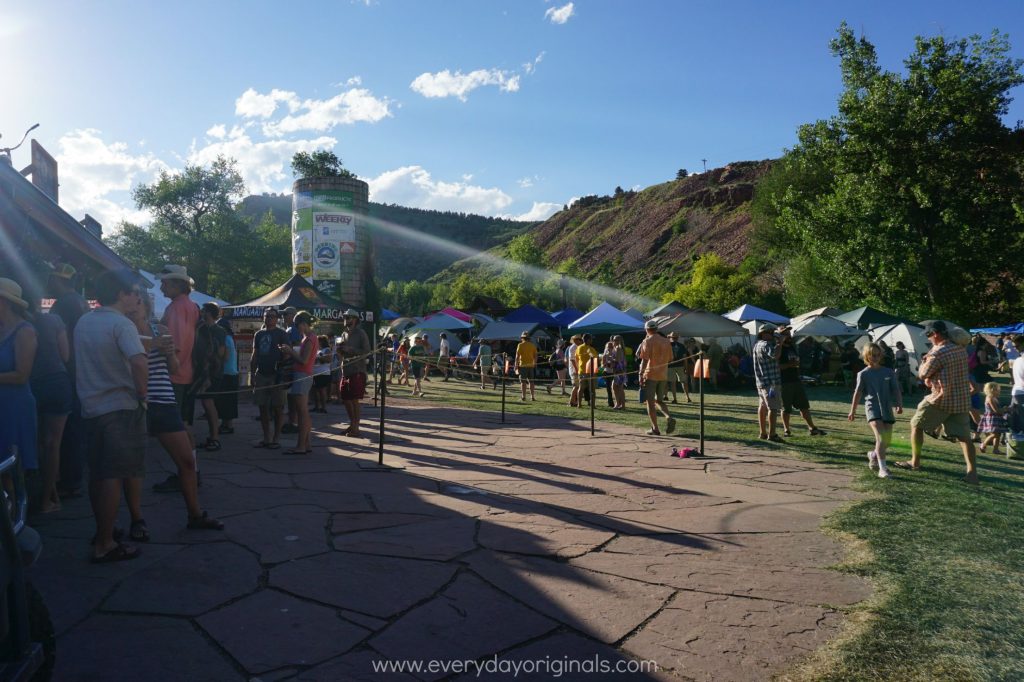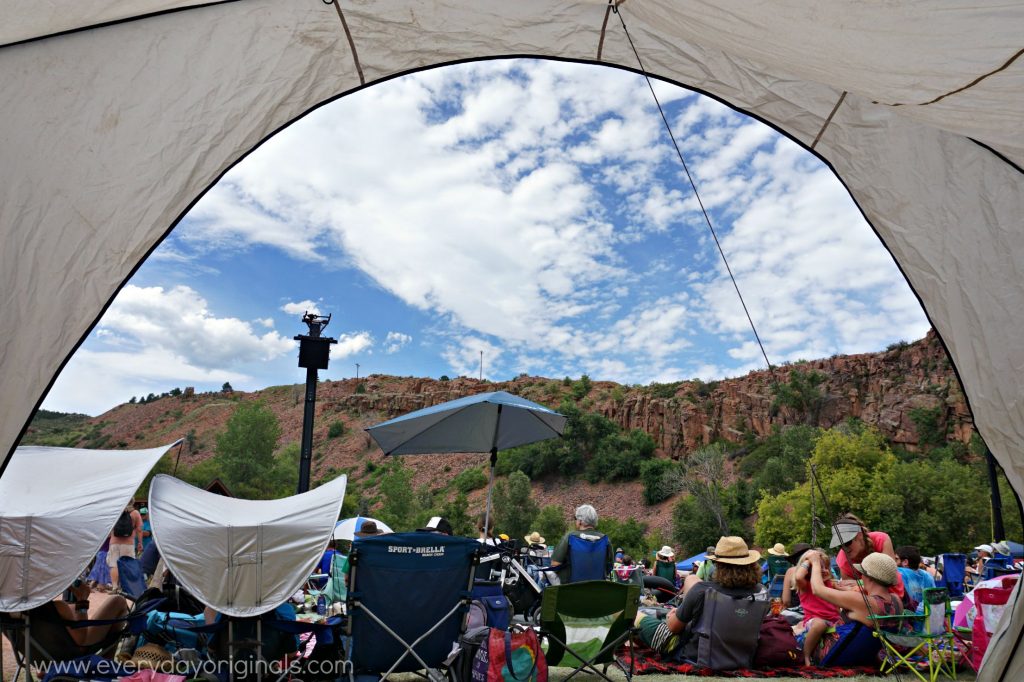 We rented a great house that was walking distance, about 10 minutes, to the festival. The festival location is right on the St. Vrain river, so we could hop in with a tube, cool off and take a ride down the river. The house was close enough to tube down and hop out of the river just a few minutes from it.
The whole weekend was so much fun. Even though we were only about an hour away it felt like we were far from home, disconnected and chilling out for much longer than the three days we actually were.
It was 95 degrees everyday, look at the sky below, not a cloud in sight!
High five for close by, mini vacations with awesome people.