I've been on the hunt for the perfect tray for our huge coffee table.
After looking for an inexpensive option for months I decided to crack and get this one from West Elm in the aqua color.
source
It was not cheap at all but it was the exact color and style that I was wanting. Not 20 minutes after making this decision (I hadn't ordered it yet) I walked to the TJ Maxx near our house and stumbled upon the exact same style tray for $7.99.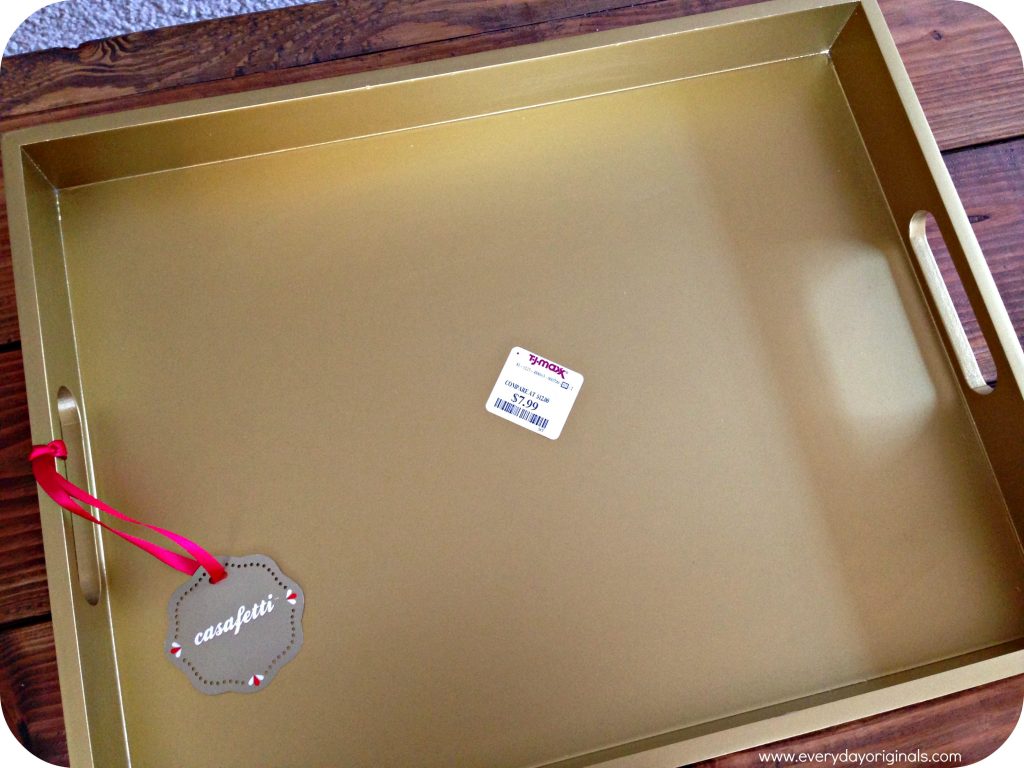 It was kind of a no-brainer. I bought it and figured I'd find a similar paint color and give it a quick coat of paint. When I got home I took a quick peek through my paint stash and literally had the exact same color as the aqua in a paint sample. So at that point I figured this damn tray was meant to be. I tested out two colors on the bottom of the tray to see which I preferred. I went with Valspar's Perfect Storm (on the right).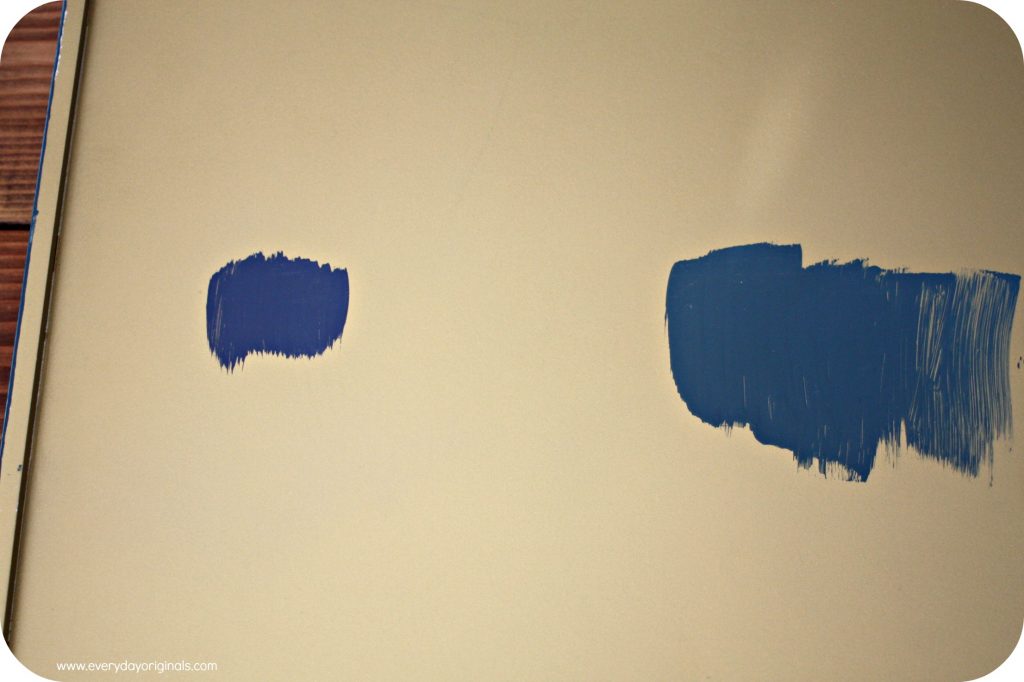 I didn't sand it, I just gave it a quick, thin coat of primer and let that dry for about an hour. I then gave it two coats of paint, allowing about an hour dry time between coats. Last step was touching up any spots that needed it. I let it completely dry for 24 hours before putting anything on it.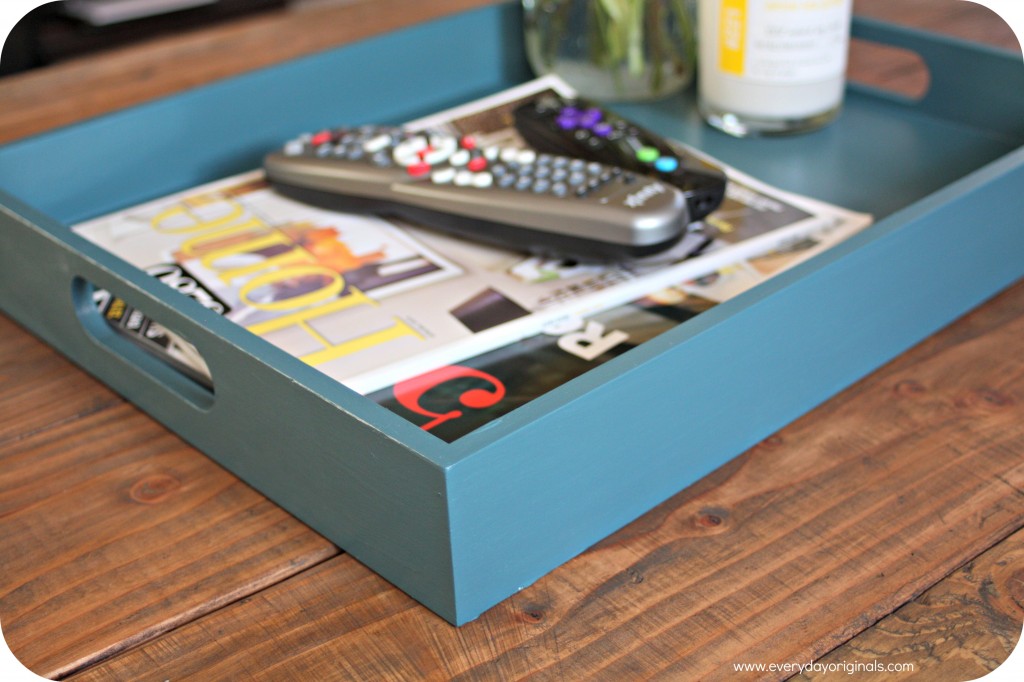 I still haven't added the final finish to it yet because I want to do some research to find a really great, solid product. The last lacquer finish I used ended up all bubbly and spotty and not smooth at all. I will definitely update once I find something great, but for now just wanted to share this inexpensive project. I love it. I've looked at it a thousand times and said how much I love the color, shape and size on our coffee table.
And I'm keeping it real with this tray. No fake props or figurines or pretty books and things. It'll be used for magazines and tv remotes so that's what's there. I'm just happy to have a place to corral those things!
A total savings of about $35, after the cost of the tray and the lacquer, from the West Elm one. That's much more my style! Stay tuned for details on the lacquer.