I'm a sucker for quirky thrift store finds and that's nothing new. For just a few bucks you can have the sweetest piece of art or wall hanging to bring charm to any space.
I found this hand carved (it's even dated and signed on the back!) wooden owl at the thrift store for $3. It was $6 but it was 50% off day. Double score. I loved how it was carved and knew with a coat of white paint it would really pop against the dark walls in our office.
I picked up the cheapest white spray paint at the Depot, which was $3 and change. Normally I buy the best quality spray paint, but for a simple wall hanging that isn't going to come in contact with everyday life I go cheap. It took two coats of gloss spray paint to be covered fully.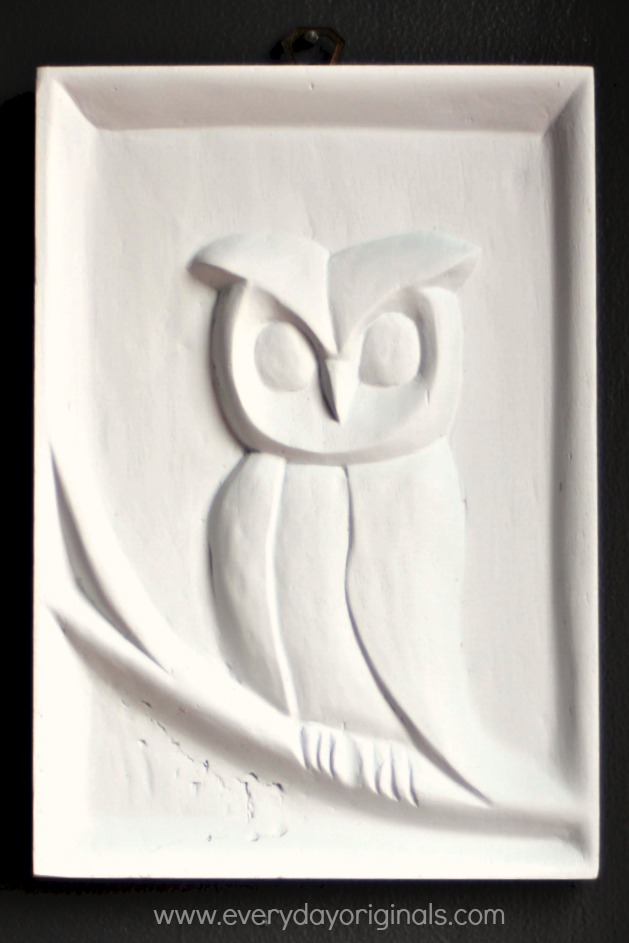 It's hanging right near our sliding doors out to the porch in the office and I love the added quirk. Now we need to just address that drape situation and possibly a new sliding door and the whole entry will be lovely.