Despite the chaos of home buying this summer we have squeezed in some fun as well! We spent 10 days back home in Massachusetts and hosted Al's family the first month of being in the house – which was awesome, I've never hosted house guests before!
Sharing some photos today, if you'd like to see.  Hope you're soaking up these last few weeks of summer as we wind down, school gets back in session, and we jump back into regular routines.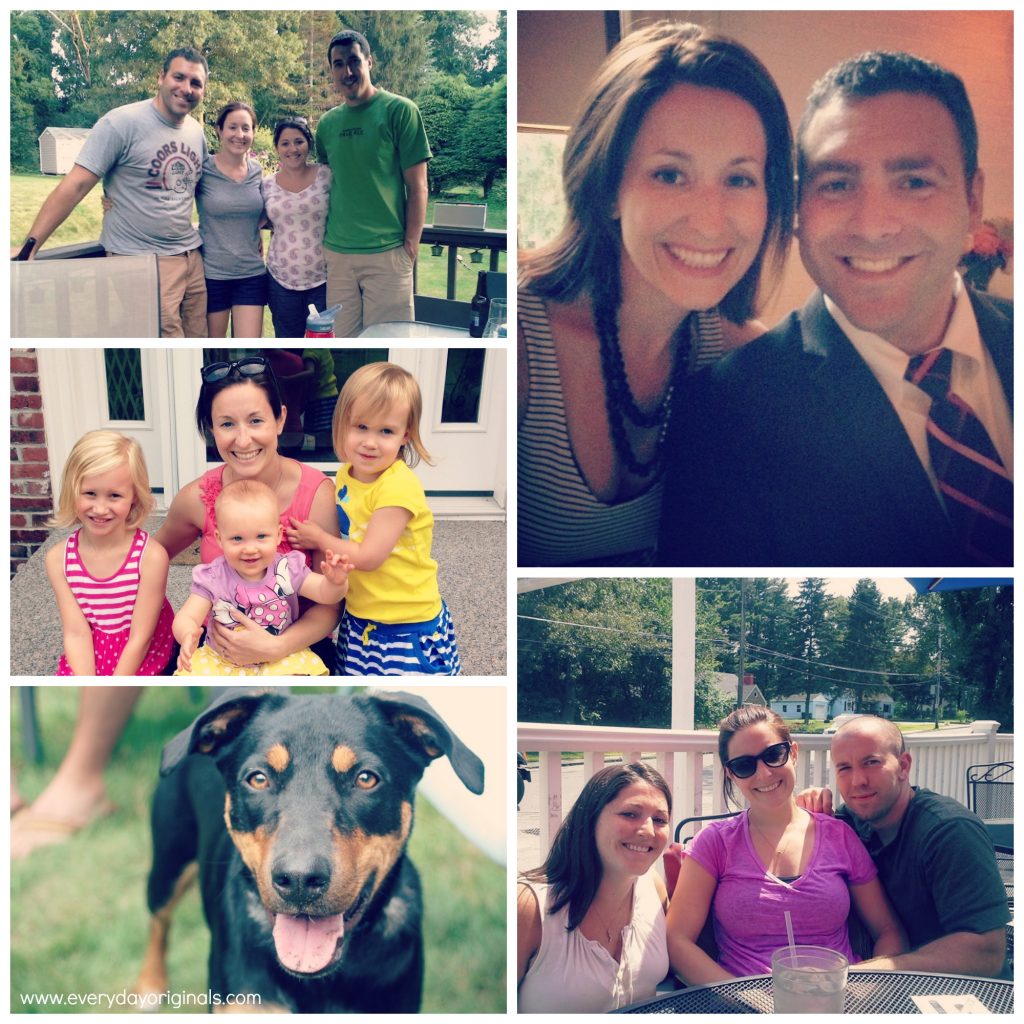 Sibling time, wedding, sweet girls who will always have my heart, Reese, the world's worst cutest dog!
 So. Much. Seafood. (yum!). Ocean time and the whole fam together! 
Best in-laws. They didn't get the memo on the faces. 
 Our sweet niece in town for her 9th birthday! Hiking, pool time & chipmunk feeding. 
Alpine slides with incredible views, pretending we're The Beatles, three amigos, ice cream and gorgeous views. 
We've had a phenomenal summer. A lot of busyness, but so much fun and so much to be grateful for. Hope you're all enjoy these last few weeks of warmth!