Louie has the biggest closet in the house. And he has an amazing built-in dresser with extra deep drawers. So we didn't need a changing table that doubled as a dresser. Instead, I wanted a place to for small bins of toys and books.
After searching for inspiration for quite a while we built this after seeing a similar design
Benjamin Uyuda
shared on Instagram. I fell in love with the design and knew it was exactly what we needed in the space. We bought a large piece of plywood wood from home Depot and cut it based on the size that fit the space.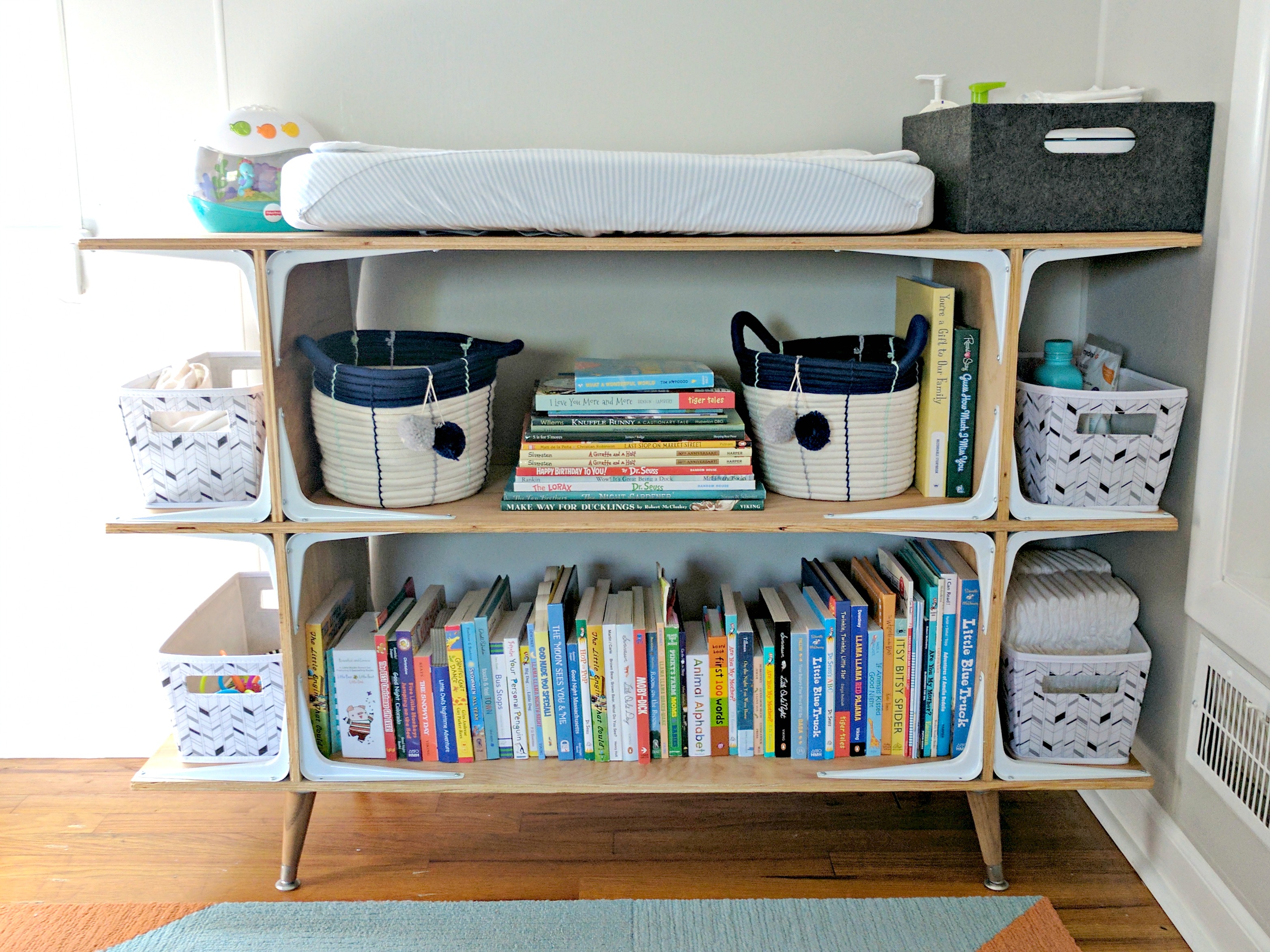 There were three pieces that were cut to 48″ x 20″ for the shelves and four pieces cut to 20″ x 18″ for the dividers. We used 32 white shelf brackets and 4 modern style table legs – all from Home Depot.
While it's a straightforward design it actually took a lot of precision to get it all pieced together. We went one by one attaching all the brackets and piecing the whole thing together.
Once it was built Al sanded it really well and added a few costs of polyurethane to make it easy to wipe down (we let it air out for weeks before bringing it back in the house). All of the bins we're from Target and they're filled with burp cloths, toys, diapers and diaper changing related products. The books were all gifted to us!
How awesome did this thing come out?! I thank Al for building it all the time because I just love it. I wanted Louie to eventually be able to go right over and grab a bin of toys or a few books and he loves doing that now, which makes me so happy.
And quick PSA – if you have children secure your furniture to the wall people. He's never roaming freely in his room alone but as he gets older he will so it's on the list to secure it.
To recap or see the other posts in the series: