A few weekends ago we headed out to the Brimfield Antiques Fair in Brimfield, MA. I've always wanted to go but every year it seemed to come and go so quickly…even though it's held three times a year, it still came and went quickly each time. It's a massive antiques fair with vendors and visitors from all over the country.
This year I was determined to go. It's held in May, July and September and I obviously did my research beforehand. I learned that because July was the hottest it was typically the least crowded of the three but the vendors were the same and didn't lack due to the attendance change. Well, we also picked one of the hottest days of the summer to go so we totally lucked out in the crowd category. There were barely any.
Al and I packed a lunch and really had a great time. It was fun to walk around, talk to people, eat chocolate frozen bananas and buy things. I wanted to share some photos from the fair. Later this week I'll share our purchases. Enjoy!
Color coded displayed buttons!
Beers on tap sign:
I wanted these, there were two. Wouldn't fit in the car. Or my budget:
Best decision of the whole day:
An entirely cardboard doll house!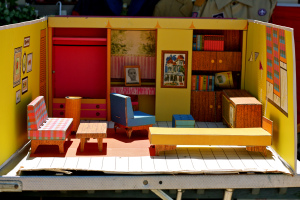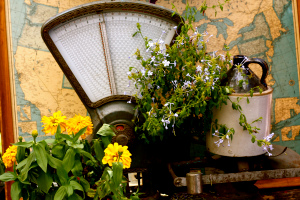 This was set up like a pharmacy with all medicine and pharmacy containers: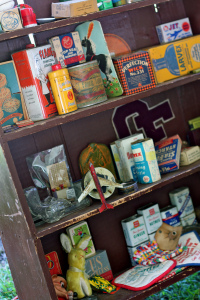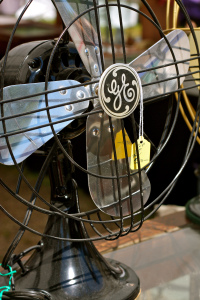 Just a fake skunk hanging out in some fishing pants. Normal.
Hope you enjoyed them. If you like antiques you should definitely take a trip out to Brimfield. And if you don't, you should go anyway because it's still fun!