A few months ago we helped our friends move to their new home in the mountains. During that process I spotted this desk and convinced them that it needed a coat of paint. I won't lie, it didn't take too much convincing.
When Country Chic Paint sent me samples of their awesome paint I knew this desk would be the perfect piece for a makeover using their product.
This weekend we headed up to their house for a painting, beer brewing, hot tub sitting, margarita drinking Sunday funday. Last time I used the Country Chic Paint I primed the piece, only because it was particle board. I didn't prime this piece at all.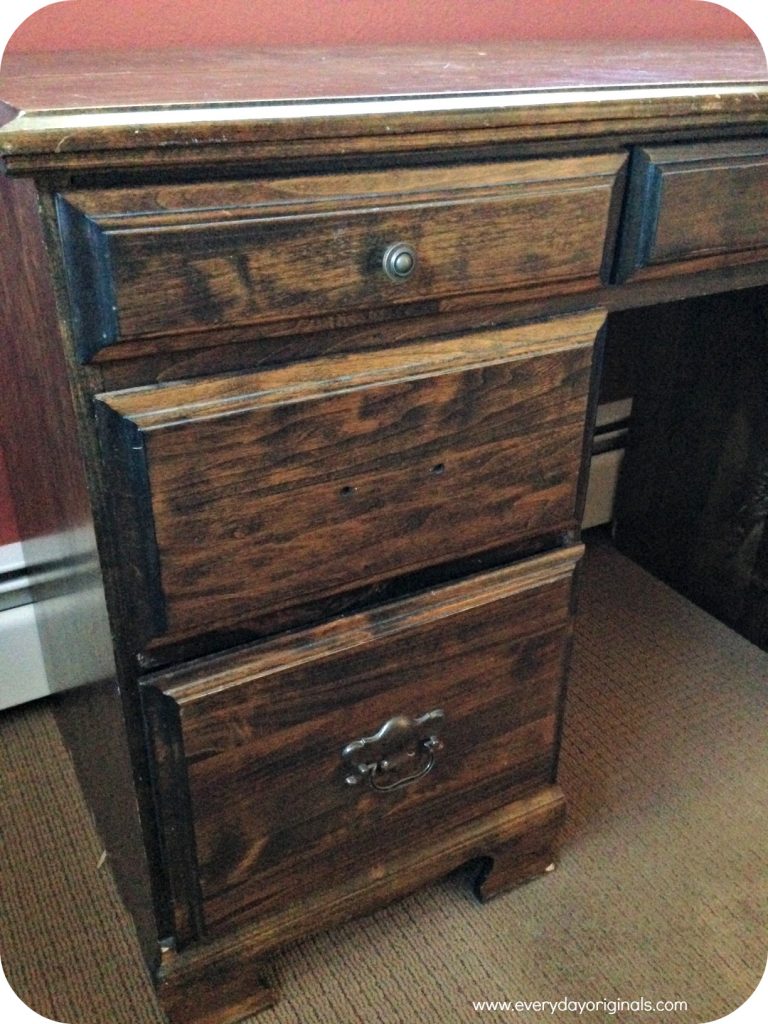 I wiped all the surfaces down with a cloth and then jumped right into painting. It took two coats of paint and then a few touch ups afterwards in certain areas. I let the first coat dry for about an hour or so before adding the second one.
I had showed up at their house with 24 drawer pulls. I figured I wanted them to have a choice! Not one of them was the proper size. So I put the original handles back on and plan to pick up some that will fit. I could have got into filling the holes and drilling new holes to fit the handles but I really didn't want to.
Sometimes it's tricky to get them all lined up properly and I didn't want to take the risk. The knobs on the top three drawers were in great condition so I plan to re-use those. I matched the finish of the handle choices to those knobs and they really would have all looked great together…if they had fit.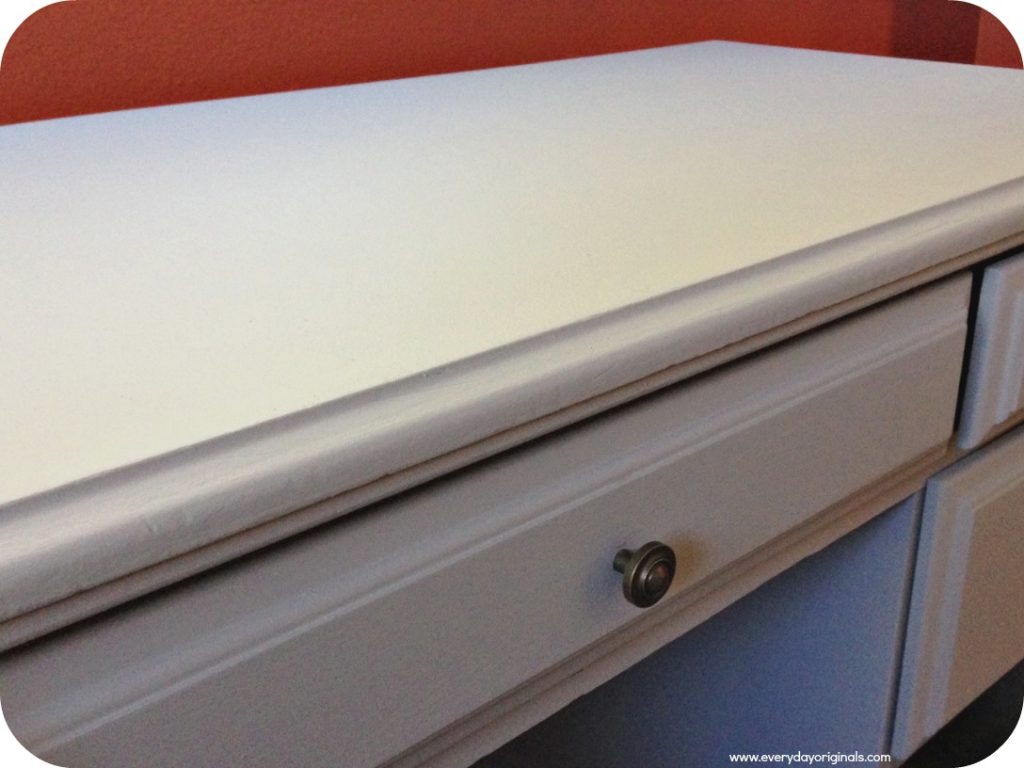 The color isn't as accurate in photos as it is in real life (please pardon the grainy iPhone photos, I forgot my camera!). It's a very soft gray color that would fit within any décor. I'm thinking of painting a piece in our living room the same color. It was Country Chic's Pebble Beach. I finished it off with their natural wax, following the instructions on the can.
In the end I'd say it's quite a transformation from the dark, heavy wood it started as. The lighter color brightens the entire room too. I said it in the last post and I really mean it, this is the most phenomenal paint I've ever used!