We got a bit of a later start than we hoped for, but we had to do a major re-org of the car. It looked like a tornado; things were rattling, shifting, shaking and it was a disaster. So we got up and took everything out before putting it all back in to solve the issues. Visibility is better, we can reach our food better and the darn golf clubs aren't rattling for 10 hours straight!
Once we did get on the road it was smooth sailing. No traffic and nice flat driving. It's so cool to see all these different states. The pumpkin patches in the fields on the sides of the highway are amazing in Ohio! After about four hours of driving we stopped in Cleveland at a Panera to stretch out, grab a cool drink and use a little Internet time to catch up on a few things. Was a quick stop and we were back on the road in no time.
Al has been a champion driver. I contributed a whole two hours yesterday. I don't mind driving but if he's happy to then I don't complain either! We've been trying to stop every few hours even if to just stretch our legs out. The stops usually coincide with either a fuel up or bathroom trip so it's been working out well.
At one of the stops I noticed that the whole bumper was speckled black. I got a little closer and it was seriously like a bug cemetery. I couldn't believe it! I mean it was totally gross but fascinating at the same time.
There were some beautiful things to see along the way, that's for sure. It was just so flat everywhere, the sky was so big because it was so flat!
We also put the first 1000 miles on our new car in just 8 days! Don't worry Mom, we weren't speeding. Limit is 70 out in the flat lands!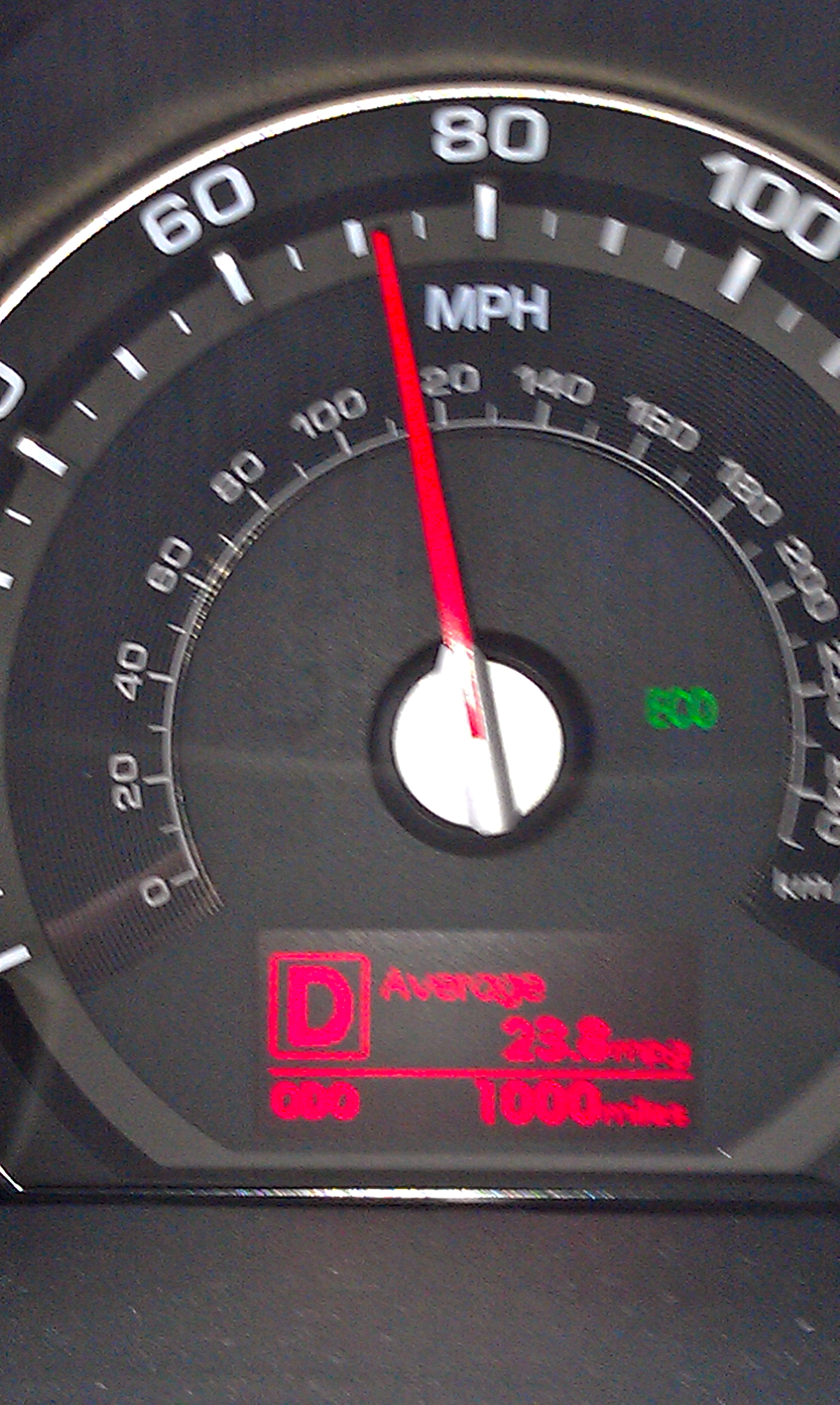 We were psyched when we were able to see the city line of Chicago. Though it was a quick trip, Al loved it (I've been before).
We're definitely going to plan a trip back for longer than 12 hours. We had a great time visiting Al's brother Jack, his fiance Mici, and Emily and Peter. Thanks for hosting us Em and Peter!
Next up – Omaha, Nebraska. Stay tuned!!