There's a local consignment shop near us called Act II and it's become one of my go to places for finding fun pieces to makeover. I get amazing deals on clothing and accessories too but lately I've also been finding great home items and even greater prices.
I scored this bench for $6.00 and it was the exact piece I've been looking for.
 I love when furniture has the original tags from back in the day. We have a small entry way (that is incredibly hard to photograph!) and we've been feeling like we need something there to sit and put shoes on, drop the mail or keys on, etc.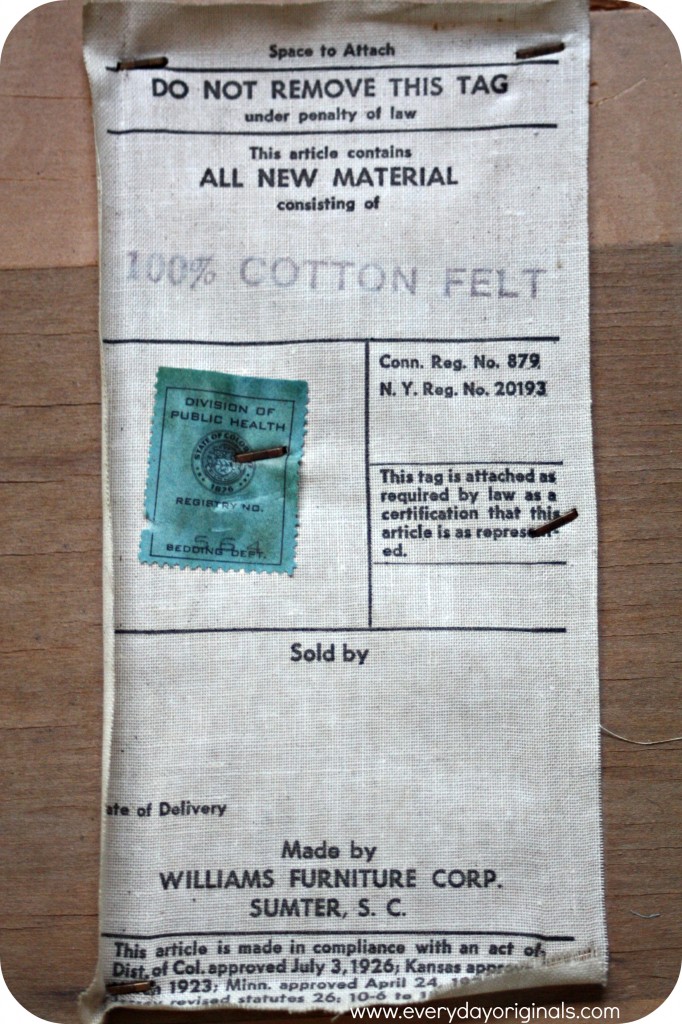 I grabbed some fabric at Joann's (with a coupon!) for about $3 and some change. The bench was easy to take apart, there were a few screws that I removed underneath and then I was able to recover the cushion. I covered it tightly and used a staple gun to secured the fabric underneath.
I had all intentions of painting it, and I still may down the road, but once I added the new fabric I loved the look of the beat up, worn in yellow base. This was such an easy project and I was entirely thrilled with the price.
We're still working on updating our entry way which I'll share as we go. We're trying not to jump on any ideas because we want to make sure it's functional and works for us.
Because for the love I can't stand to trip on one more pair of shoes!
P.S. Act II has no clue I wrote this post. I just really, really love their store and sharing my good finds!