We both had a busy week with long work days, but are excited for the weekend to get out and have some fun! Linking up again today, what was good with your week? Have a great weekend!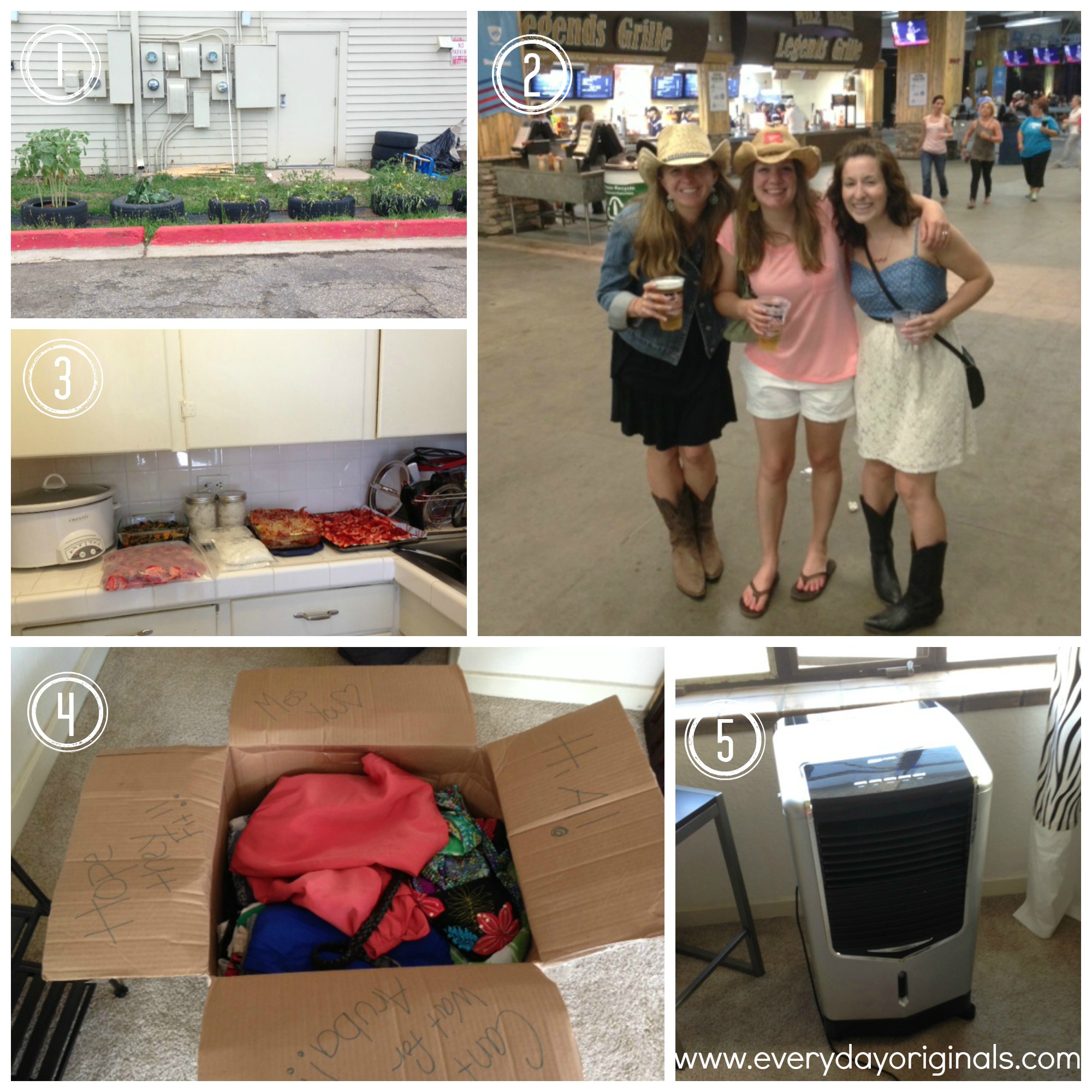 1. I loved this. These people planted their entire garden in tires. Each tire housed a different plant!
2. Last minute, free, first row tickets to Kenny Chesney and Eric Church. Amazing!
3. Busted out a ton of cooking. Cooked and froze meals for the entire week including 4 pounds of delicious, organic strawberries that I froze for smoothies!
4. Another box full of clothes arrived from my sister. Only this one was so heavy that I needed a 2 wheeler to get it to my car. And like last time there were hilarious notes written on each flap. #bestsisterever
5. After Monday was a cool 90 degrees in our apartment I broke down and bought a swamp cooler. Yes, a swamp cooler. It makes me laugh every time I say it. It's this contraption that only works in dry climates so I had never heard of one before. Happy to report that it's allowing me to not need another shower the second I get out of the first one. The sweat levels have decreased significantly.
p.s. Working on loads of great projects and will have them all posted over the next few weeks. Stay tuned!