Happy Friday! This was a super productive week for me. Still working on exciting things behind the scenes on the blog and I got a lot of projects started and completed this week around the house. I also started holiday shopping, or rather I should say, gathering supplies for the handmade gifts I'm making!
Have a great weekend guys!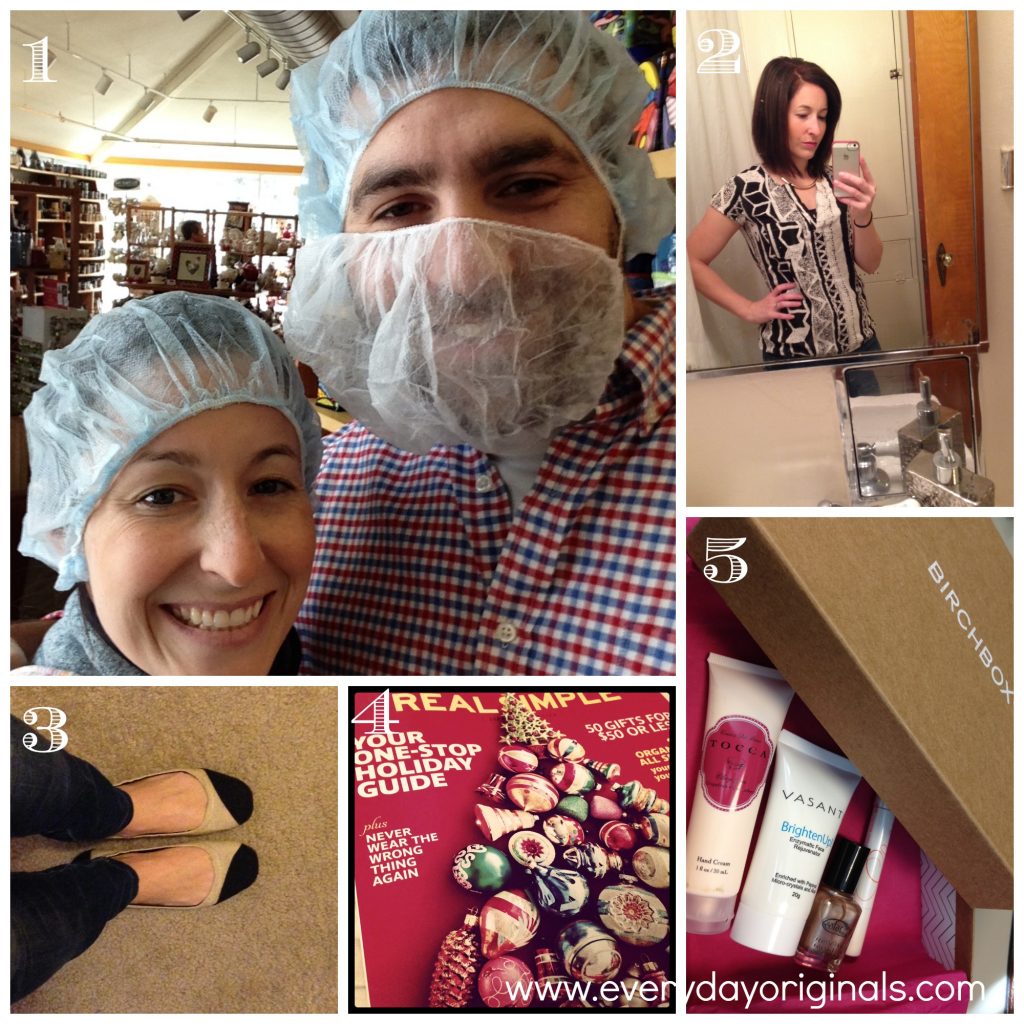 1. We went to the Celestial Seasonings factory last weekend! We had to wear hair nets because they actually bring you out to the factory floor. A few men were selected to wear beard nets too. Al was obviously one of them and it was hilarious. More on that next week!
2. New hair! I chopped my hair off, about four inches gone. Hard to tell here but there's a lot more red in the color now too. So far I'm loving it!
3. My first pair of Tom's ballet flats came in. I want to sleep in them that's how comfy they are. If you're in the market for a comfy, cute pair of flats I highly recommend spending the money on Tom's.
4. This makes my week whenever it arrives. Can't wait to curl up with a cup of tea and dog ear loads of pages.
5. My Birchbox came this week and it was by far the best one I've received yet. I love waiting for my Birchbox. Best gift ever!