There's really only two things for us to be high fiving about today. Two HUGE things: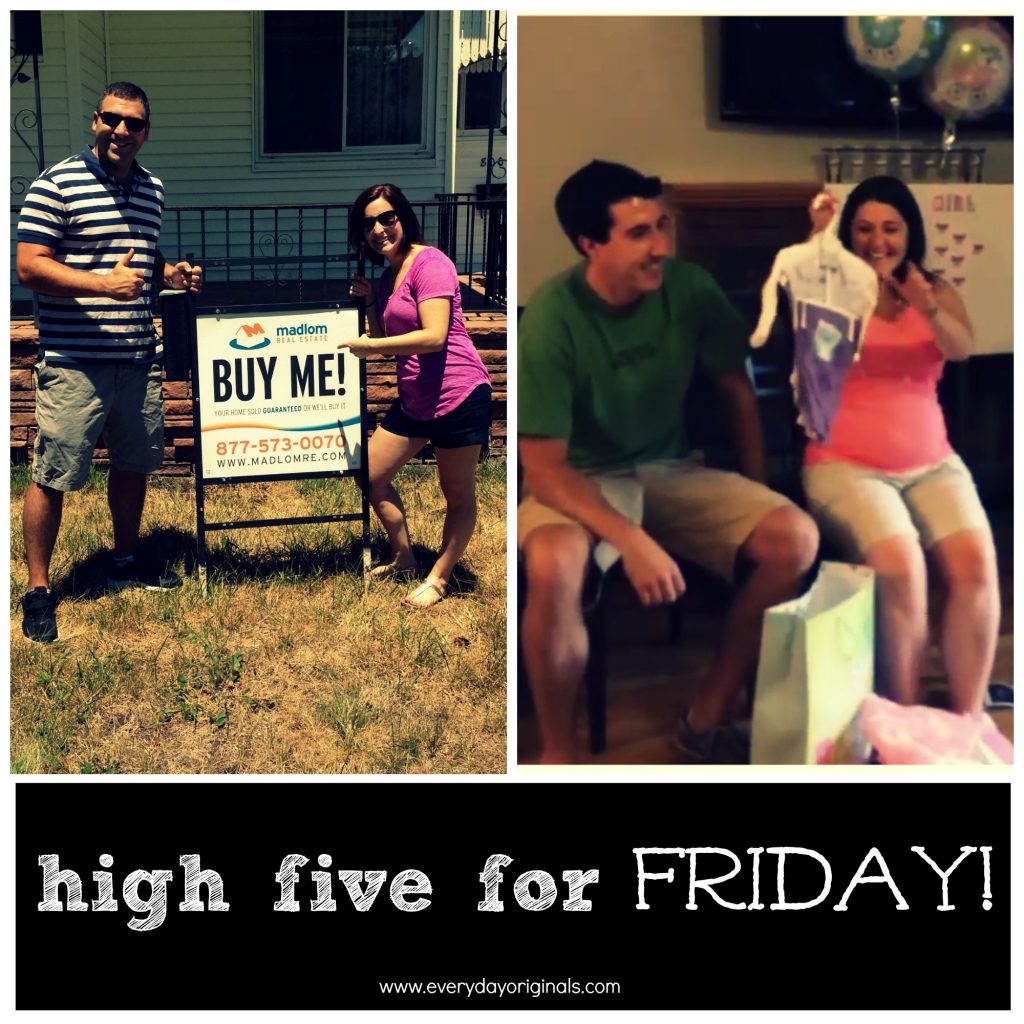 We went and bought a house and move in this weekend. So much more on the whole process and what we have in store next week. We've already been in there getting to work and so far it's amazing!
My sister and brother-in-law found out, on the same day we closed on our house (!), that they're having a GIRL!! I don't even think I've mentioned on the blog yet that they were expecting. Can't wait to be an Auntie again! This was a snapshot from a video, so a little blurry, but I love their expressions! They had a gender reveal party last night that we FaceTimed in for. Technology is amazing!
Hope you had a good week and have a great weekend!