Hope you all had a great week. I had some exciting news come my way this week, see number 5 below! We're looking forward to the weekend, it's finally warming up around here and we're looking at 70's for the weekend. Linking up with Lauren Elizabeth this week again. Enjoy your weekend!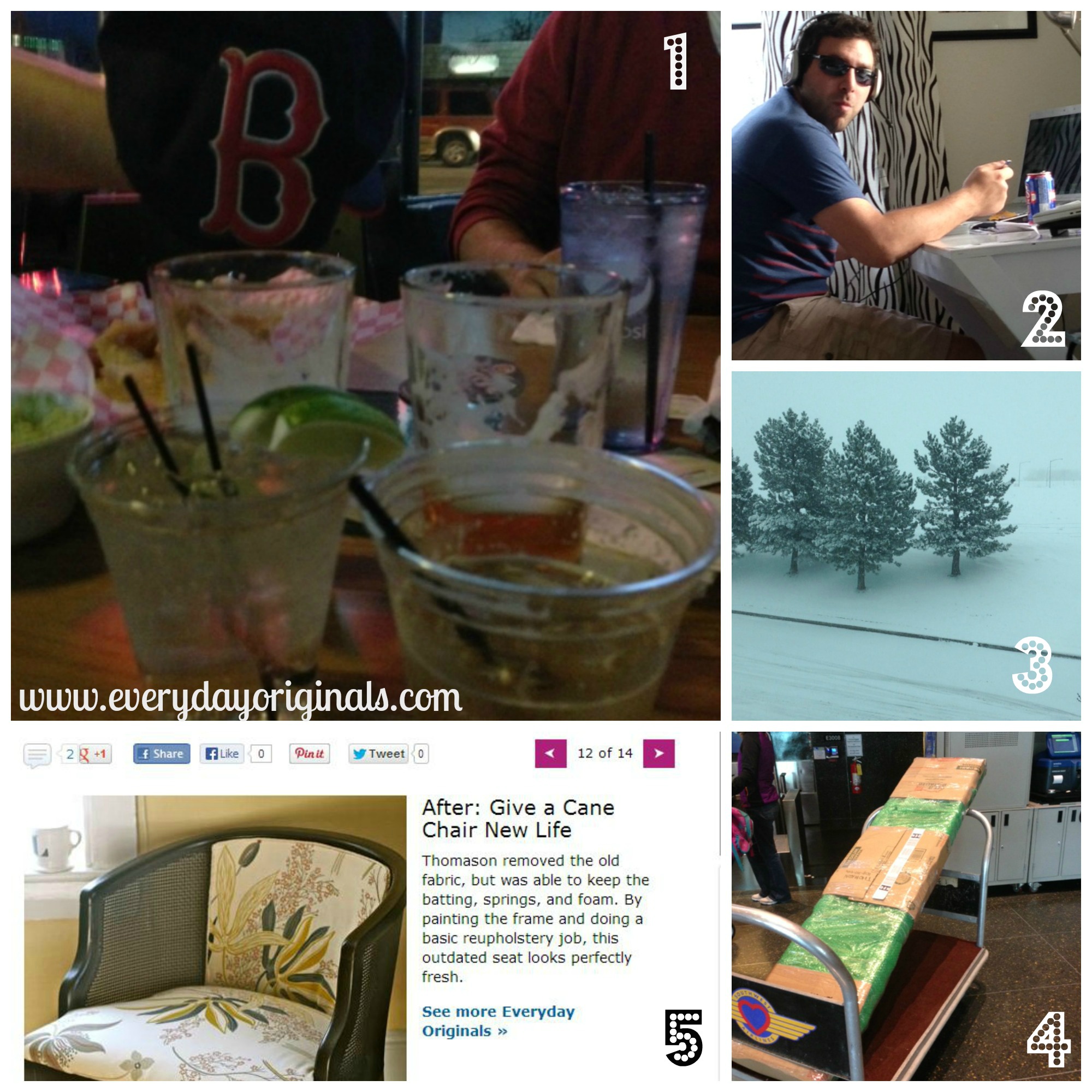 1. Celebrating Boston. #itsgreattobefrombeantown
2. Normal evening. Eggs for dinner, beer, headphones and sunglasses in the house. What? It's sunny in CO!
3. April 22nd and a huge snow storm.
4. Our wine rack (was a gift at our wedding from my bridesmaids!) finally made it back to CO with us.
5. Big news! My cane chair project was featured on Country Living as one of the best blogger furniture transformations. Wahoo!
Happy weekend!