Happy Friday! Thanks for all your support on my post earlier this week. So far things have been an incredible whirlwind with getting oriented, wrapping one gig up and starting another. It's been great though and as with anything new, it's exciting!
What's good for your weekend? We have a local art gallery having a grand opening tonight so I'm definitely going to swing in there. Other than that we'll be finishing up the bathroom and a few other projects and enjoying Easter brunch with friends. Have a great one and Happy Easter if you celebrate!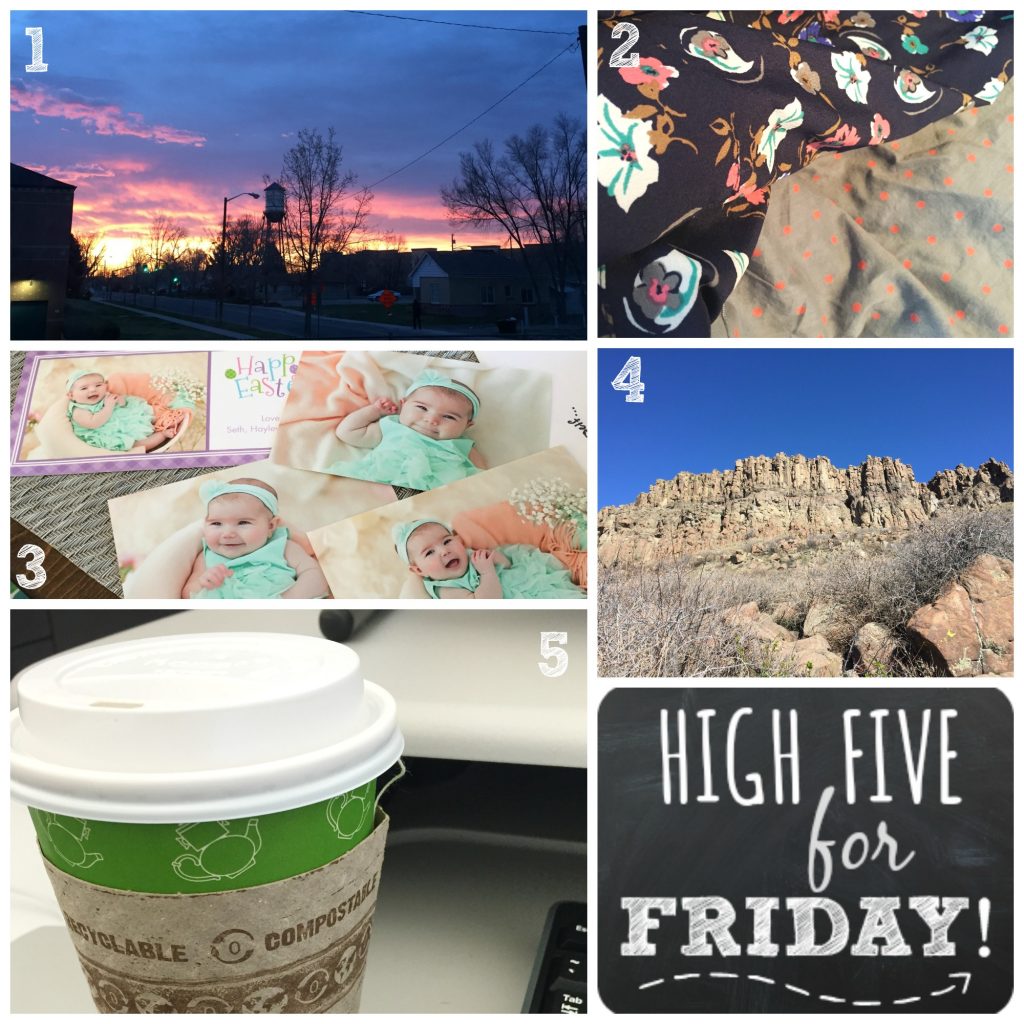 1. Spring is here and the sunrises are becoming beautiful again! I love waking up to this.
2. Scored a few springy print tops at Goodwill for $3 each. I'm on the hunt for patterned shorts too but haven't had any luck as of yet.
3. This is the best kind of snail mail that anyone could ever receive.
4. That sky, not a could in it! The fact that it's warming up means more hikes and where we live now is so much closer to some great trails.
5. This was my last chai latte for a month. I'm giving up chai's for the month of April since I'm trying to cut back on my sugar intake and the cost is just ridiculous. If I want one I can make it at home, otherwise sayonara coffee shop chai's!