On Friday's I'm going to start linking up with From My Grey Desk sharing five happy/exciting/funny things from my week. Here are a few of mine!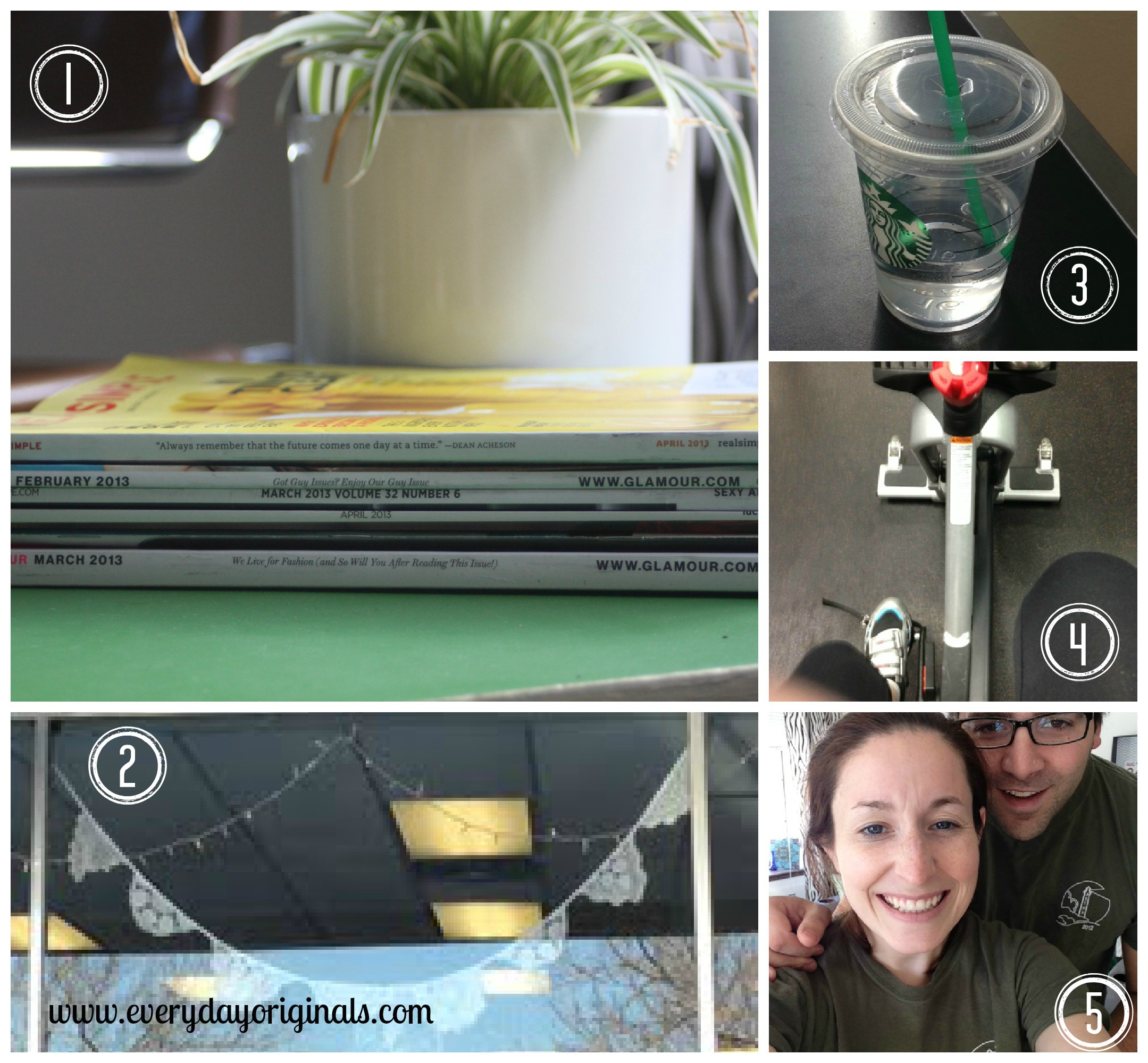 1. Seven new magazines to read, all came this week. My name is Lindsey and I'm addicted to magazines. More on that later.
2. I loved this banner made from crocheted doilies. Terrible pic, snapped it as I was driving away. It was hanging in a consignment shop window.
3. 70 degrees in Denver today. Started my day with a nice walk and an iced tea.
4. Back at it! This was my first week back to exercising since I broke my foot. I filled my week with spinning and running and it felt great!
5. Matching shirts. We are obsessed with these t-shirts given to us at my Dad's company outing last summer. They are so soft and there have been more times than not that we both put it on and don't even realize the other is wearing it. Love me a good, soft tee.
How has your week been? Any fun weekend plans? We'll be experiencing St. Paddy's day in Denver. We hear it's insane. Have a great weekend!