Today I wanted to share our home buying process, the bumps in the road and why we chose this house. Back in May we thought we'd start looking around. We were in a situation where we could be flexible – we didn't have a lease with our apartment, we were month to month, and we weren't really looking to buy. At least not right then. We started working with Redfin and began doing some searching. The market in Denver was moving incredibly fast and if you found something you had to act immediately.
This house was more than we wanted to spend, and a lot more house than we were looking for, but when it was still on the market two weeks later (which was a LONG time in the Denver market) we figured we'd go check it out. We walked in, and I won't lie it was not love at first sight. But as we walked through Al helped me pull the vision together and by the drive home we thought we should at least make an offer on it.
This house needs work. The bones of it are amazing and the owners took decent care of it, but it still needs a lot. We're only the second owners, which I think is so cool for a 70-year-old house.
So we did it. We went in with a low ball offer, both fully expecting them to reject it. But when Al called me at 11am the next morning I knew we were in this. They had countered and after going back and forth a few times we ended up getting the house for a great price.
While we love the house and all the space it has to offer – it's a mansion to me, compared to our 500 square foot downtown apartment! – we bought for the location. It's right in the heart of the town. Walking distance to everything – bars, breweries, shops, festivals, restaurants and more.
It was a long process getting to where we are now, but I know that others have had much longer home buying processes. Because the house is so old it needed repairs and the sellers took a long time to get that work completed, which meant that our closing kept getting pushed back. Which was frustrating because we knew the house was vacant and ready for new owners!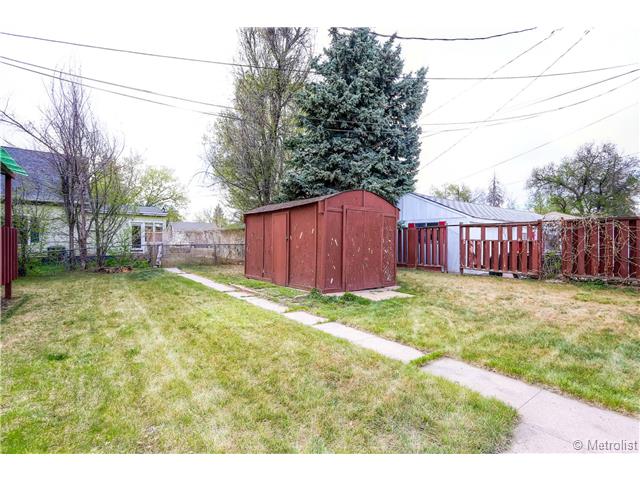 After about 9 weeks we finally closed on the house. And even up until the drive there I still didn't believe it was going to happen. But it did. It felt real after I signed my name so much that it became a scribble.
We've been in the house for two weeks and while those weeks have NOT been dull at all, we love our new space, our new location and the millions of projects we have ahead of us. Maybe that last part is pushing it? Either way, I'm psyched to have you all joining us for this journey!