The easiest way to save on heating (or cooling) costs is to install a programmable thermostat.
We did this just after we started using our heat this winter because nearly every day when I left the house, I'd get to work and remember I didn't turn the heat down. Which meant it was running all day long, heating a house that no one was in. Makes no sense, right?! Also, we're doing pretty good with our eye sight and didn't need the sharpie marked original thermostat.
We just wanted something that was mid-range. We didn't feel it necessary to get something so fancy as the Nest, so we went with a $40ish Honeywell programmable one that allowed us to program both the weekday and the weekends separately. Which was great, since we're home more on the weekends and tend to run the heat during the day more often.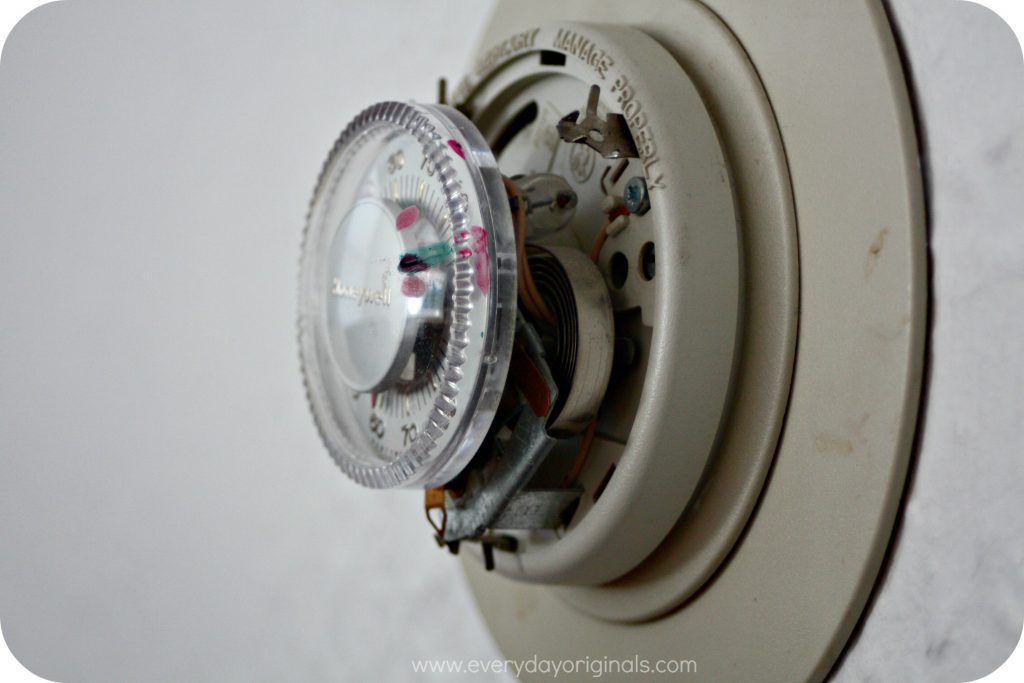 Installing it was as simple as reading the instructions that came with it, though we also watched a few YouTube videos as extra guidance. Within about 10 minutes we had a new thermostat that allows me to not stress when I forget to change the heat settings and is saving us money too. Oh, and we'll fix up that wall once we get around to painting the living room!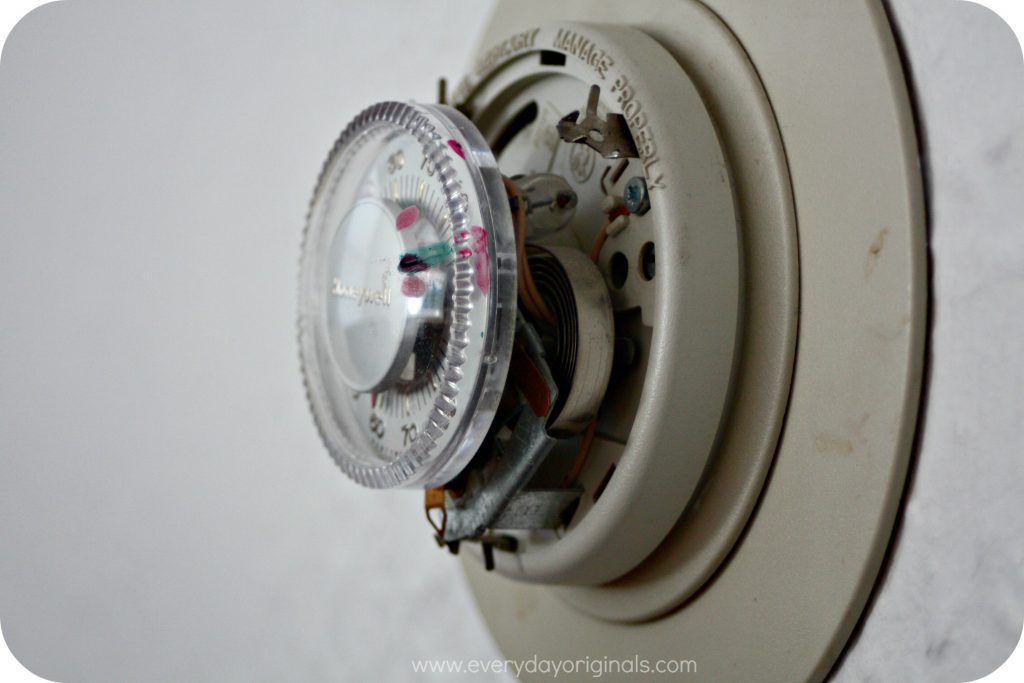 We generally keep our heat incredibly low, which helps on heating costs as well, but this way we're able to set it to kick on right around the time we wake up in the morning and lower the temp right around the time we're leaving for work. It then kicks on again around the time we get home and then lowers around bedtime.
It's really great to not have to think about it and even better knowing we're not wasting money or energy. If you still have an old dial thermostat I highly recommend changing it out.
Please note: if you have one of the old dial thermostats it most likely has mercury in it. Be very careful when handling and be sure to recycle it appropriately.