I made it, just in the nick of time with my March Pinterest project. There's no reason why I didn't do this sooner, I've known since March 1 that this was going to be my project and my pants have been piled up since then too.
I decided to attack hemming my own pants. I mean at 5 feet tall it's no surprise that pretty much all of my pants since I was like 14 have needed hemming. My mom used to hem them for me, she's a pro with the sewing machine. I've also had seamstresses hem them at $10-15 a pop.
I figured why not give it a shot. I found this tutorial through Pinterest and followed it exactly. Except for that they make it seem really easy and when you're sewing machine challenged like myself, it wasn't that easy.
I have three pairs of pants that need hemming. As of writing this post I've completed one hem, on one pant leg, on one pair. Not bad! I mean yes, I thought I would have been further along, but I've got time. Why rush? My attention to detail is pretty extreme so I'm probably the slowest sewer in the world. The faster I push that pedal the more out of control things get.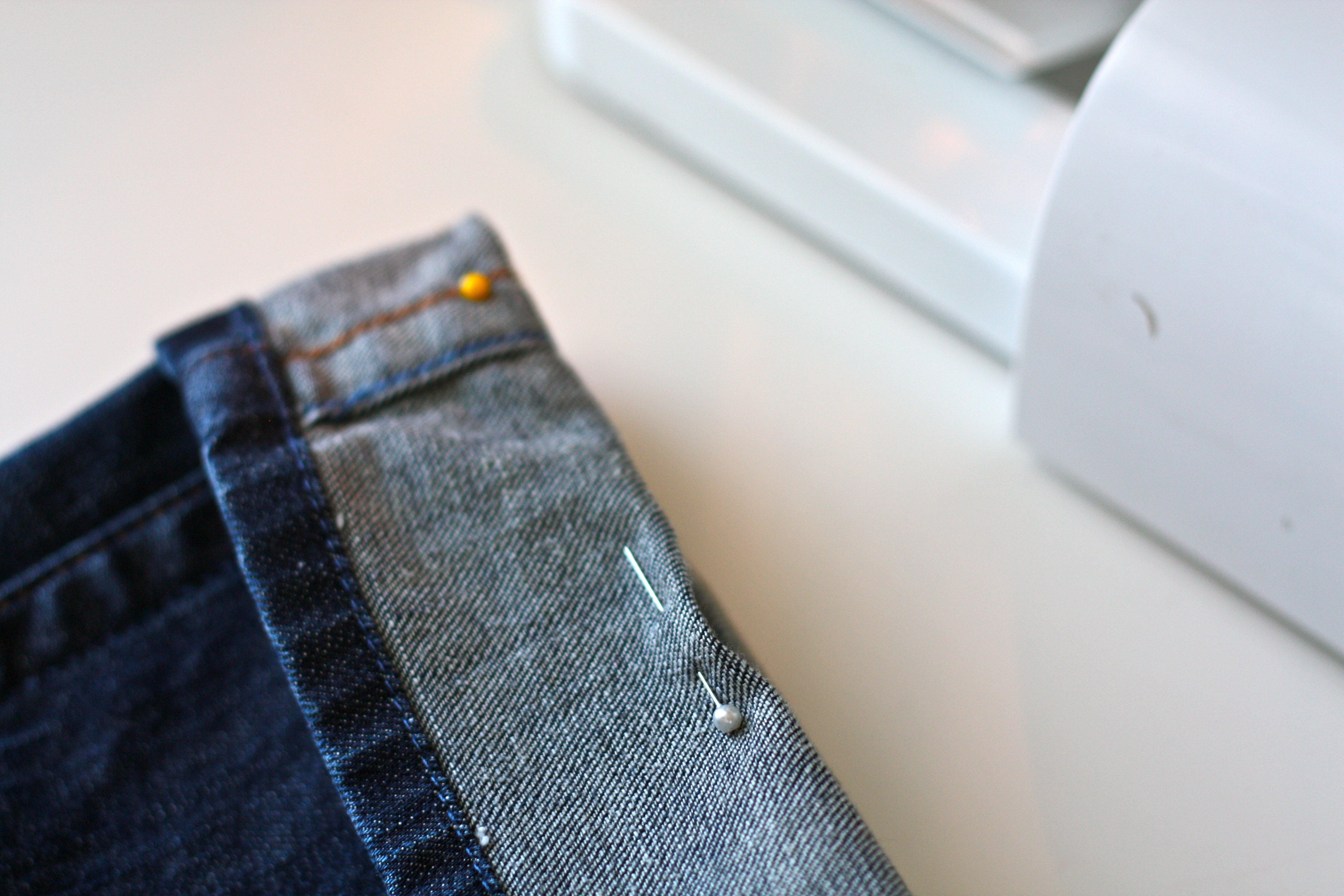 I started by trying on the pants with the pair of shoes I'd most likely be wearing them with (heels, flats, etc.). I pinned them up and got to sewing. It was incredibly easy to follow along the line of the original hem. I actually thought it was going to be tougher and that I'd keep bumping into the hem, but it instead worked more as a guide.
After I completed the whole circle I folded them back down, inspected it and celebrated. They were straight, with no mess ups and actually still looked like jeans!
I've yet to pull the iron out, I'll do that when I'm done with them all. I threw on a pair of shoes, which these are clearly heels jeans, but the flats were the closest thing to me. No need to exert too much energy looking for the right shoes.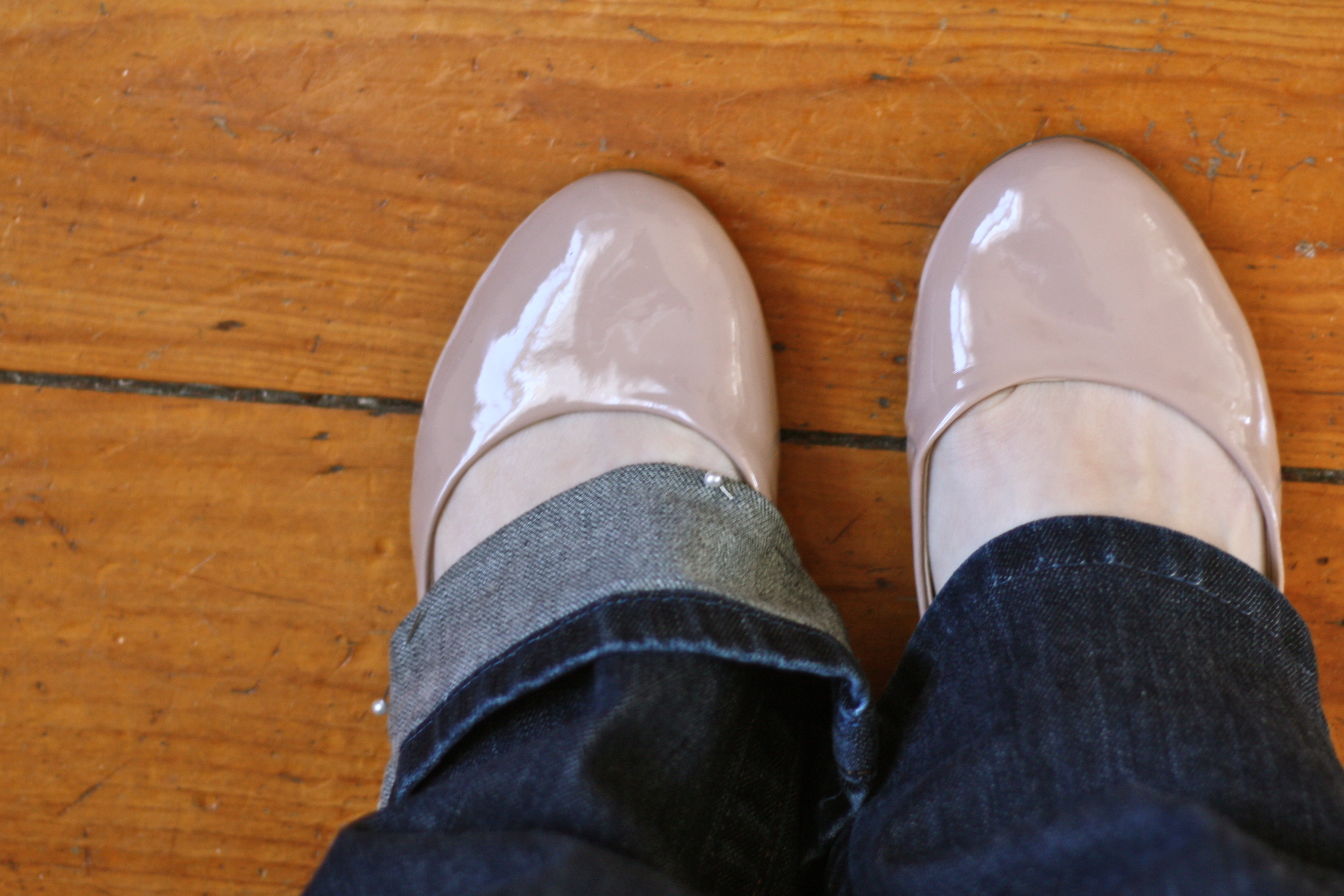 Not too bad! Have you guys hemmed your own jeans? Oh, what's that? You're strikingly perfect at 5′ 7″? Well, I'd kick your butt doing the limbo. Okay I'm done now. Have a great weekend!