We finally got a new, big, comfy sofa! Remember our first sofa, the one with the cup holders? It was a great starter sofa when we first got to Denver, but it was too small and not entirely comfy. We've been saving for a few months because we didn't want to just purchase without the cash saved up.
Sofa shopping is probably one of my top three things I hate doing.  It's overwhelming, it's boring, it's expensive and it's a big purchase.  This time it only took us a few hours to make a decision! Second store we went to we found the one we liked at a great price and bought it.
When it was delivered they got the first piece in without a problem, though they did have to remove the front door and the hallway light fixture. That went over real well with the property managers. The second piece however, well, let's just say did. not. fit. Yep, the ceiling in the hallway of our building was too low so it would basically get stuck when they would try to stand it up.
So, that went back on the truck and was returned. I called and was able to finagle a full refund because that sofa was literally the only one in the entire store that we liked.
At that point we said forget it we're going to Ikea. We just didn't want to deal with the struggle of getting another sofa in the space, because ya know, that was emotionally traumatizing. We spent some time at Ikea and often folks think they just have crappy furniture that falls apart. It's really not true, they've come a long way in all these years. They have a lot of solid wood furniture now and some of their sofas were better built than the ones we saw at the high-end furniture stores we went to.
After testing them out it came down to the Karlstad and the Tidafors, and both had their differences. We ended up going with the Tidafors because we tend to prefer a higher back on a sofa. We also liked the shape of it and felt like it would fill our space a little better. The only part I don't love is the curves of the armrest, but can't always win. It ended up being one of their most expensive sofas and it was $400 more (including tax and delivery) than the original one we bought but when we got it home we were so happy with the purchase. You may have seen my post on Instagram when it first arrived. Seriously, assembling Ikea furniture should be a part of marriage preparation classes.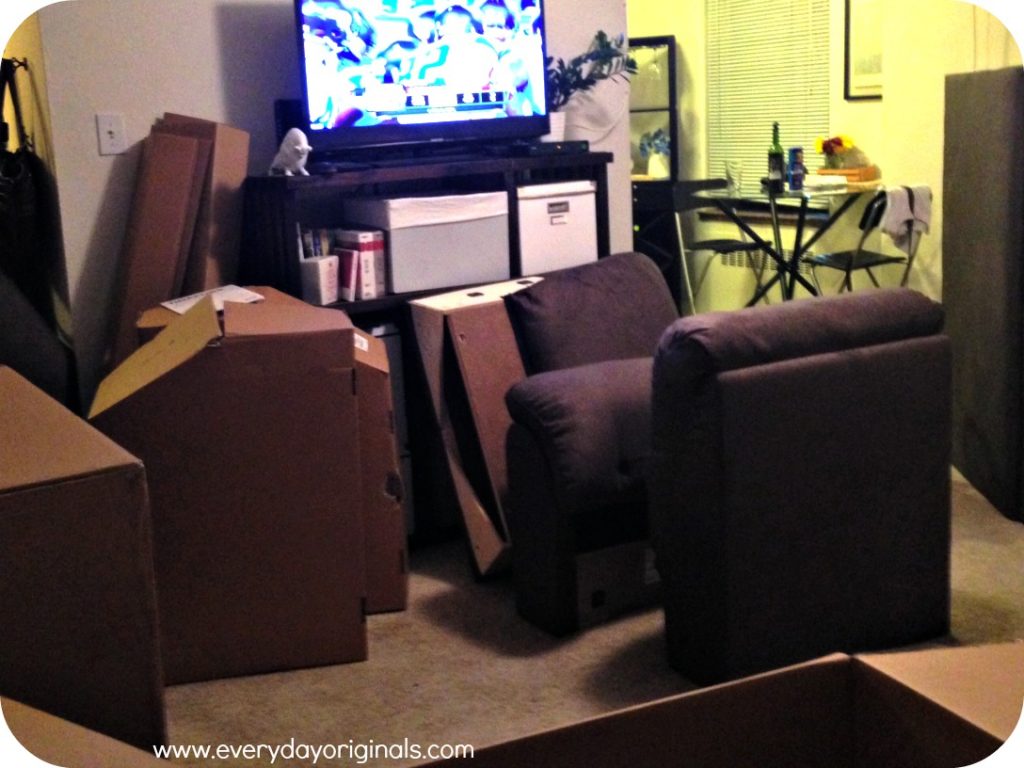 Fits perfect, super comfy and looks great. Some of Ikea's more expensive sofas also come with a 10-year warranty at no additional charge and that includes anything happening to the cushions and the frame.
I look forward to reporting back in six months or so to see how we like it and how it's holding up. We've been living on it for a month now and I have to say every time I sit down I think I mumble I love this couch. You'll notice the curtains in the background too; also from Ikea. I posted about that here stating that I was trying to come out of my comfort zone.
So far, so good. I'll share more on the method behind the curtains next week. For now, next up is finding throw pillows and a coffee table that fits better, with a bonus being added storage. What do you guys think of the Tidafors??
P.S. Ikea knows nothing about me. Or maybe they do, I have no idea. I just like sharing products and finds that we truly enjoy and benefit from with you guys.