We do a lot of fun things in this great state we call home and I've been wanting to share more of it. Thing is by the time I've been getting around to those posts it's like months later and irrelevant (e.g. you'd get a pumpkin patch post in like December) so making an effort to share these things in a more timely fashion, even if it's just the basic info and no fancy photos.
We went to 7th Generation Farm in Louisville, CO over the weekend and it was the best place for little kids. It was a REAL pumpkin patch, not one of those places where they throw the pumpkins in a field and you pick one out. We were climbing through mud and got to cut these ones off the vine!
We took a short hay ride to the patch and got to roam around finding the perfect pumpkins until the tractor came back for us. We rode back up to the farm and there were pigs, ducks, chickens, horses, llamas, goats, cows, alpacas and more! It was a dream for a 2-year-old.
There was also a corn maze (that we skipped but looked fun), a little kids hay bail maze and there was a corn box to play in too! We were able to pick pumpkins from the patch and then pick out a few more plus some small gourds back at the farm stand.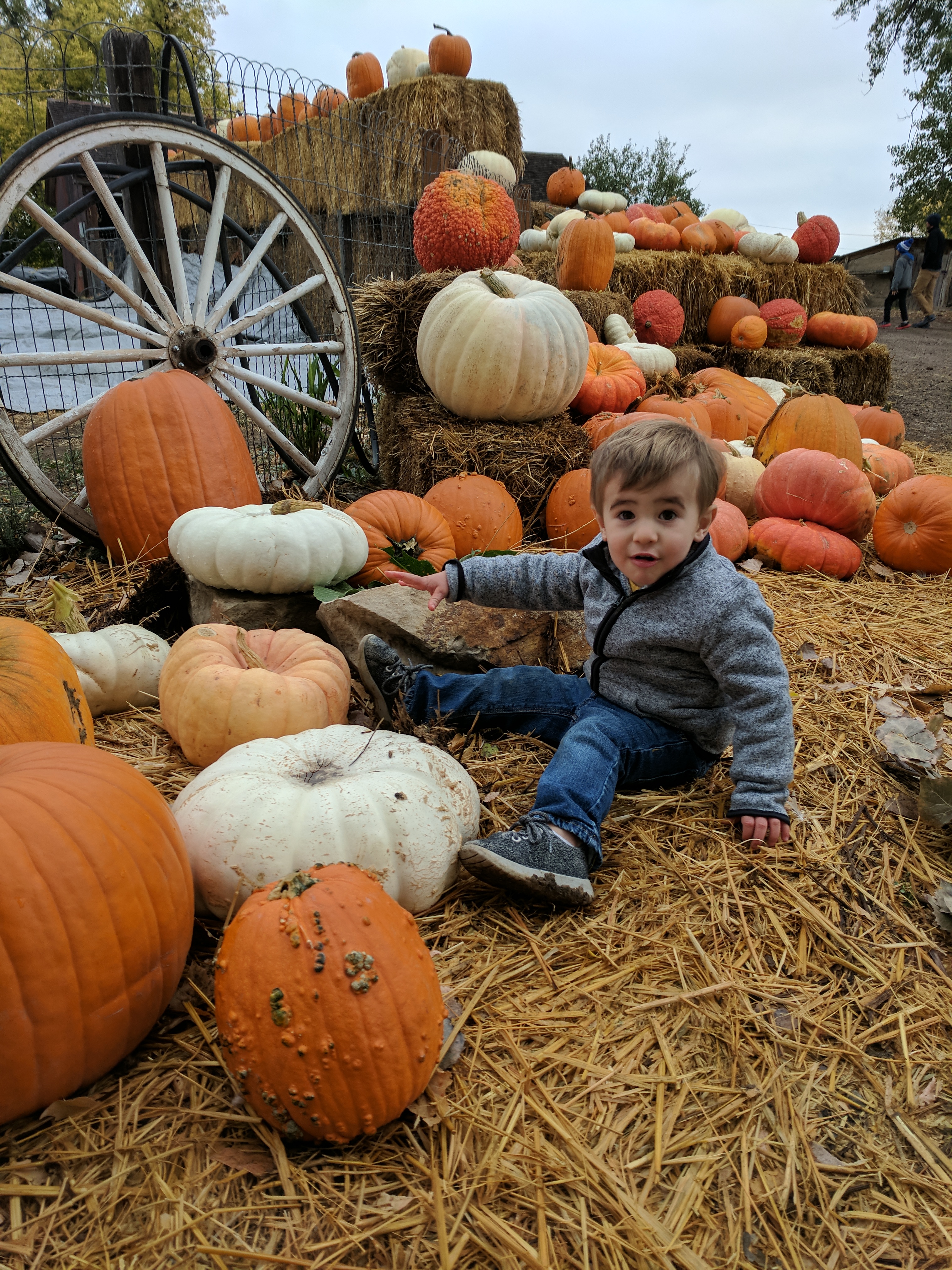 They also had meat from the farm available so we stocked up! 90% of the meat we buy is from local Colorado farms so we're always open to trying new ones (and I won't lie, the bacon was amazing).
It was such a great family outing and I highly recommend it to anyone who is local. The experience for kiddos alone was worth it. I think we spent 2 hours there and probably could have stayed longer if it wasn't a freezing cold, gray and muddy October day!