Last weekend I headed out for some early morning thrifting for a few hours. I love going right when the stores open because there are no crowds to deal with. Especially on this day, because it was one of Goodwill's 50% off sales. Happy to report that I scored big time. The first Goodwill wasn't so great, the second, was awesome.
One great find was this vintage style folding table and chairs. I've been on the hunt for a folding set to just have for extra seating and table space. This one was $20, but since it was 50% off day, I got it for $10!
It was in phenomenal condition, just needed a little makeover.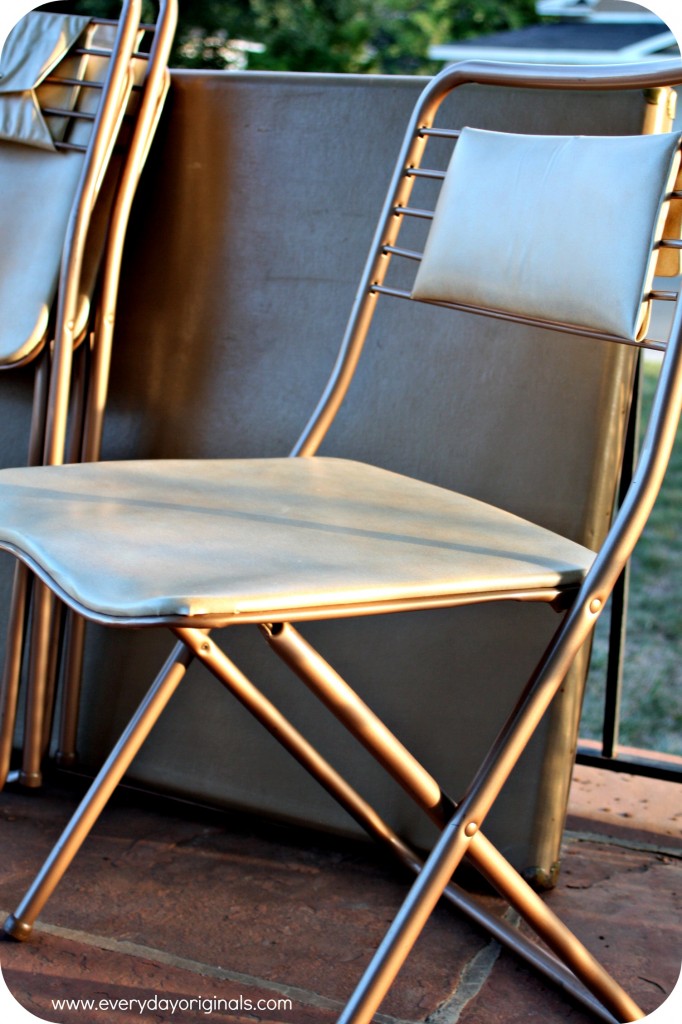 It even still had the original Target price stickers on them, $5.97 per chair – I love stuff like that! Not sure what time frame this set would have been from, my guess was 70s. Any guesses?
My original plan was to spray paint the set and change out the chair cushions and table cover. There was no vinyl at my Joann's store that had even a remotely good pattern on it, so I went to plan b. I picked up whatever fabric I wanted and clear vinyl to cover it all with. The fabric I ended up using was actually a curtain panel that I grabbed for $3.99 at a thrift store. I loved the pattern, it was basically brand new, was plenty of fabric for the project and was about five time less the cost of the fabric I had originally bought at Joann's. I chose to use the vinyl covering for ease of cleaning, though you could always just use straight fabric.
Once I got it home, I realized, that I kind of liked the look of it with the metal of the table and chairs. So I decided not to paint and to just change out the fabric!
Covering the tables and chairs was fairly simple, just needed some attention to details. I removed the seat cushions from the chairs and used them to cut out my fabric and clear vinyl. Make sure to match up the size of the fabric and vinyl and leave about 1″ extra around the edges, or enough to fold it up over the seat.
Because my chairs were metal I couldn't just staple the fabric down, so I used pieces of tape around it, just to hold the fabric in place before securing the cushion back to the chair. Sometimes, while I'm working on projects, I get really excited and forget to take during photos. Sorry about that, I'm working on getting better. I really am!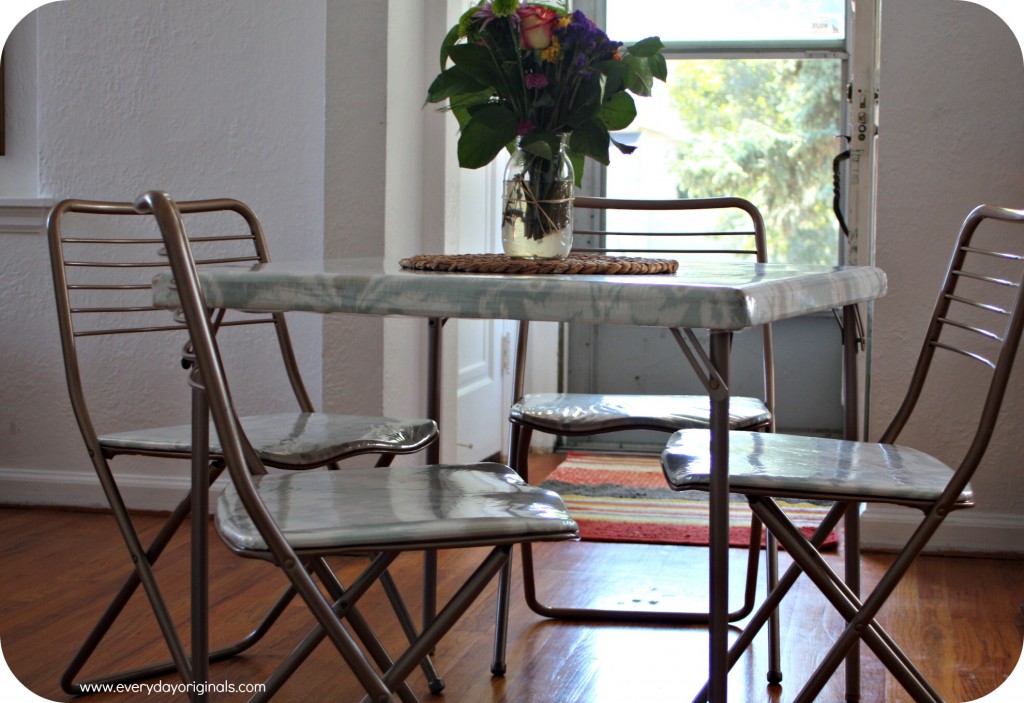 Once I had the fabric in place, I put the cushion back on the chair and secured them in place. It was as simple as that!
With the table, the trim was solid wood, so I easily just wrapped the table and stapled the fabric to the wood trim. I then went around and cut off any excess fabric so it wouldn't get caught when folding the legs in.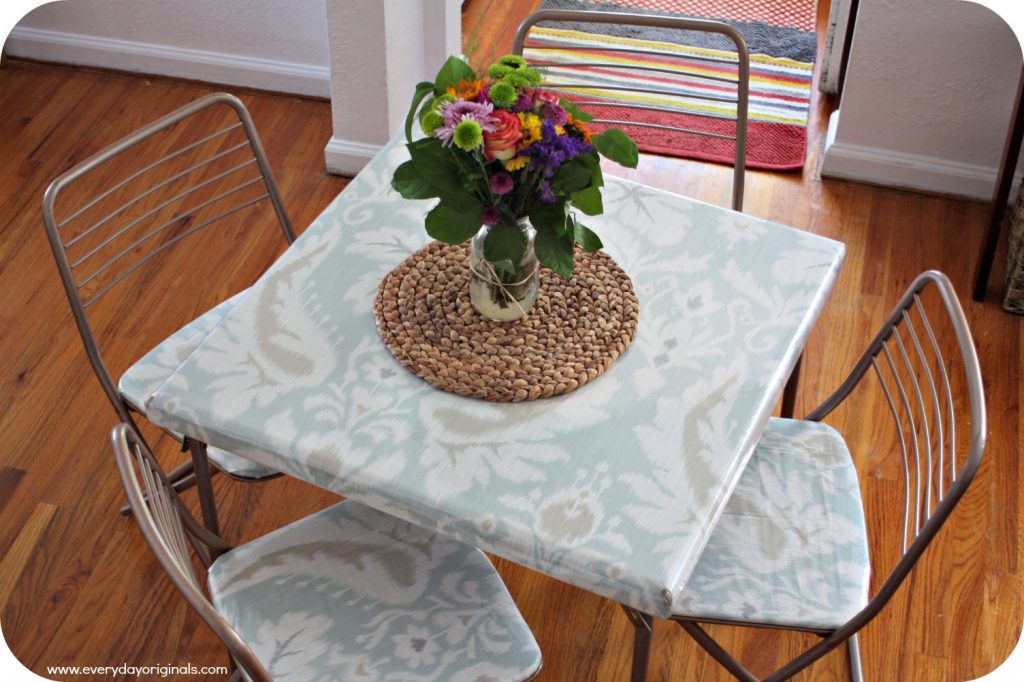 It was really simple! All folding tables and chairs are different so my advice to you is to inspect them thoroughly before purchasing. I looked these things over fully to ensure that this would be an easy project and that the seat cushions could easily detach. You'd hate to get home and have it be a beast of a project, ya know? As you can see, I also chose to leave the seat back cushions off because I liked the look of the metal bars. To each their own though!