Obviously, we DIY'd nearly everything at our wedding. However, it's amazing how our wedding would be sooo different if we had Pinterest around during our planning!  Our wedding was very simple, I didn't want anything over the top and I wanted to focus on the fun people would have instead of what the decor looked like.  Our colors were navy blue and a raspberry pink…
centerpieces
The centerpieces consisted of a recycled jar with a candle, set on a charger plate with colored sand and rocks around it. Each jar had a ribbon around it with some baby's breath.
flowers
My aunts did all of the flowers, which were gerbera daisies, roses and berries.
cupcakes & cake
My mom made all the cupcakes and my aunt and cousin made the small cake and frosted everything.
My sister (and my dad!) crafted a cupcake display using ribbon, fabric and some cut out wood.
cards
Our container for cards was a large glass jar with a simple ribbon around it.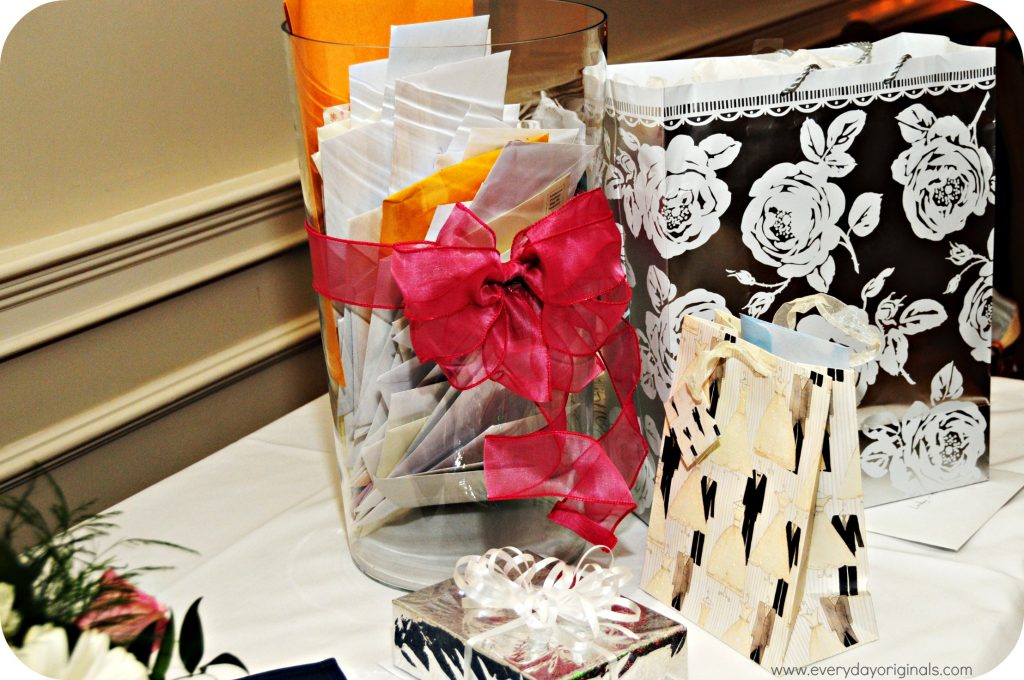 printed things
I made the seating chart in excel and got it blown up and printed for $5. We printed the invitations, menu cards and table numbers ourselves.
other decor
The venue already had lights and fabric hung in the space so we really didn't do too much more than the items above.
Some other things that I don't have photos of that we also made were the bathroom baskets, the welcome bags given out at the hotel, cute signs for the restrooms (to cover the ugly ones they had on the doors), and I'm sure a whole slew of other things!