This is the third color of paint this mirror has received in the last year. And I think I've finally found the right color for it. It 's the right amount of darkness against the soft blue dresser and I like the way it ties in with the window shade.
Some people tape off the mirror and cover it with newspaper when painting. I tend to think that's more work, and a waste of supplies, so I just paint it, let the paint get on the mirror and then use a razor blade to scrape the excess off. It took about 60 seconds to remove all the paint.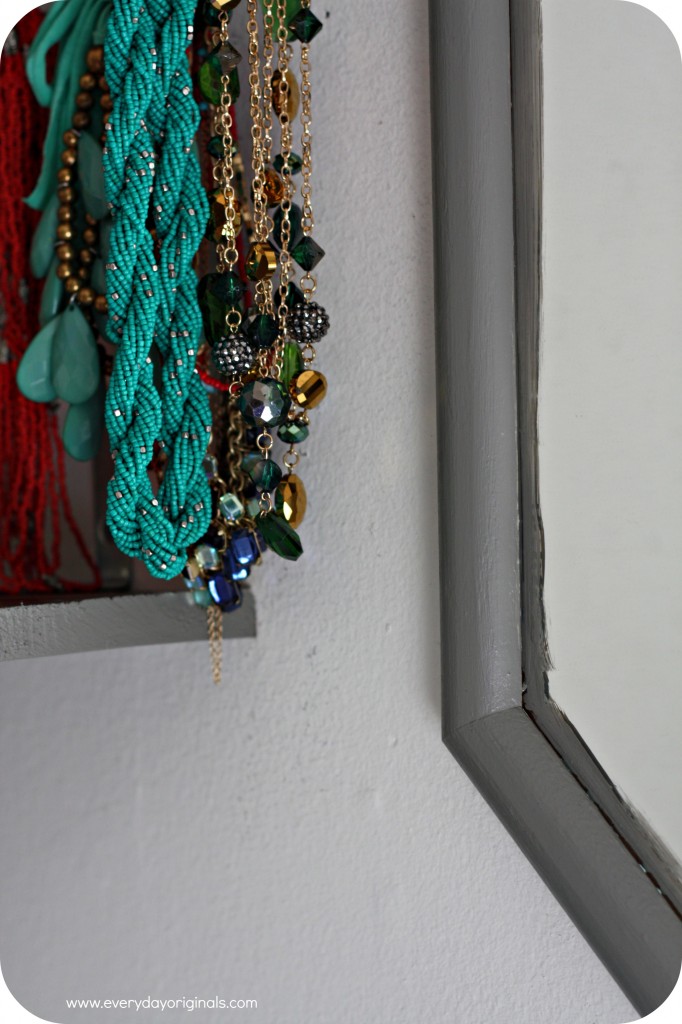 Since I use the dresser to hold my jewelry – earrings in the ceramic egg carton and bracelets in a bowl on the shelf (not shown) – I felt it necessary to have my necklaces over in that area too. Since I already had this vintage coat rack, and I've used it in the past for necklaces, I decided to hang it back up.
Ideally I'd like something that displays them better, but for now this solution works better than having them shoved in my closet in a hanging jewelry thingy. I'm more likely to wear them when they're out in the open!
Do you guys have any jewelry storage or organization tips? Next up is some solution for the bracelets because the bowl thing isn't really working either.