This is the last project from Louie's room and it's a super easy one! I wanted some little hooks to hang his bath towel or sweatshirt on but didn't want to spend a cent.
We cut two triangles from scrap wood – no measurements, nothing precise, just a few quick cuts. I hand painted them to look like snow-capped mountains.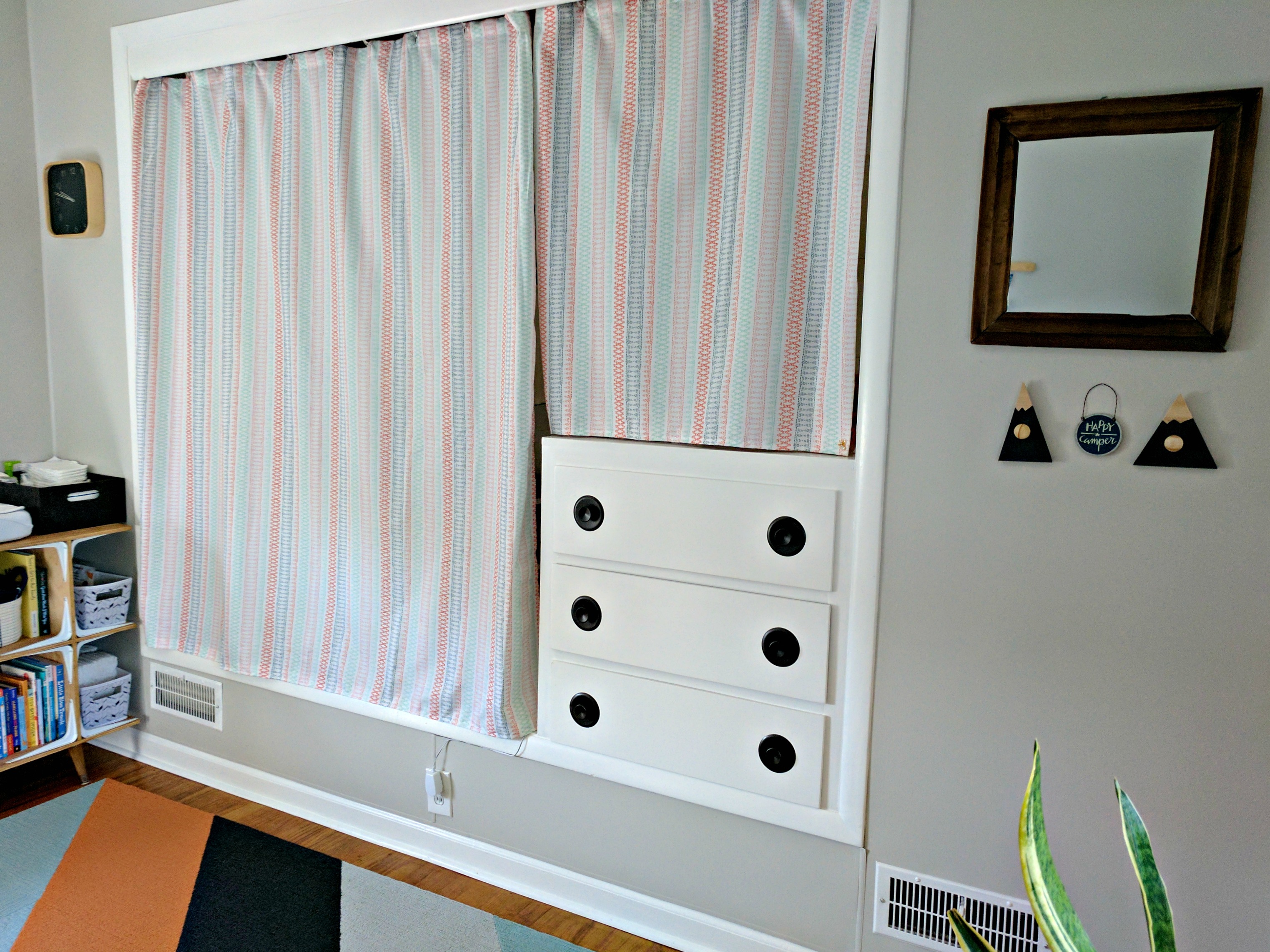 The knobs were left over from our
nightstands
and the raw wood of them fit the room perfectly. I glued the knobs on, used 3M strips to secure them to the wall and hung.
And now the cutest little hooded towel has a place to hang after bath time!
So that wraps up the sweetest little nursery ever. To recap or see the other posts in the series: